Logg inn for å få full tilgang
Er du interessert i arbeidsgivere som denne? Da bør du opprette din profil slik at arbeidsgivere kan oppdage deg. Vi vil også tipse deg om relevante jobbmuligheter.
Ikke medlem? Registrer deg gratis her!
Bedriftsprofil
Her kan du lese om
jobbmuligheter
og
ledige stillinger
Jobbmuligheter i Norwegian Hull Club
Jobbmuligheter for studenter og nyutdannede
NHC trainee program
Are you fascinated by numbers, ships, complicated contracts, risk analysis, meeting new people or getting the details right? A career in marine insurance includes, but is not limited to, all of the above. A career with Norwegian Hull Club also guarantees you 130 engaged, knowledgeable and interesting colleagues in a highly international environment. Are you one of our new trainees?
Our corporate trainees will get to know the business and the industry from the inside in an extensive two-year trainee programme that introduces the candidates to marine insurance; a pilot's challenges; life at sea; ship building; the work of a shipping agent; how ship engines work; and much, much more. With a broad and sufficient in-depth understanding of the different departments internally and topical marine segments externally, we hope to develop future employees with a creative and innovative approach to challenges and opportunities within in our industry.
The trainees will be based in our Bergen office, but will also travel to get to know the market we operate in and the programme includes work placements in our offices in Manila and London.
The ultimate goal of the two-year trainee program is to have future employees who will become assets to NHC and be permanently employed in the departments they are best suited for.
As a trainee in Norwegian Hull Club you will have your own internal mentor, a colleague who has been working with the Club for some years and who has built a career within the company. The mentor will follow the trainee throughout the programme and be the fixed point of contact as the trainees are working in various departments or visiting other companies in the maritime cluster.
We can hardly wait to meet our trainees and are very much looking forward to welcoming new colleagues in September. While we are waiting we encourage interested candidates to either register their interest for our trainee recruitment seminar in Bergen on 24th May or to apply directly on our website. Or indeed both.
Les mer
Jobbmuligheter (1)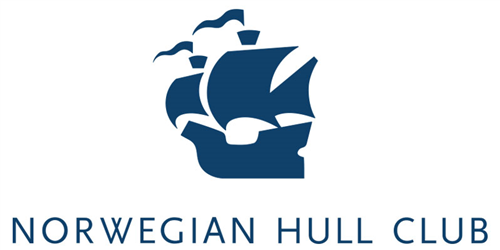 Trainee in Norwegian Hull Club
Norwegian Hull Club is a mutual marine insurance company serving members and clients worldwide and has a history dating back to 1837. The Club ranks among the largest pure marine insurers in the world and has offices in Bergen, Oslo, and Kristiansand. Our slogan is "Expect More" and this derives from our efforts to fulfill and exceed the expectations of our customers and business associates. We are seeking trainees for our newly established 2-year trainee program called "Future employee".  The program, starting 1st of September 2016, will expose you to the many different working environments related to marine insurance. Your base will be the NHC office in Bergen.  Job descriptionThe 2-year trainee program will give you an insight and practical experience within the different national and international NHC departments combined with out of office work placements with other companies within the maritime cluster. You will visit a marine insurance broker; a shipping company; an engine manufacturer; attend shipyard surveys after marine accidents; sail with vessels in northern Europe; learn about logistical support related to port calls and pilotage of vessels on the coast of Norway. You must also be prepared to spend time in international shipping hubs.Each trainee will get a mentor as a fixed point of contact during the 2-year program. The mentors are experienced NHC employees that have built a career in the Club. Towards the end of the 2-years, depending on background, interests and impressions during the program, our goal is to offer the trainees a permanent job within the most suited department in our office in Bergen. Your backgroundYou have a Bachelor or Master background and possibly some work experience. You are fluent in written and spoken English and enjoy challenges, exploring new topics and finding good solutions. You are sociable and comfortable in an international environment. Why Norwegian Hull Club?This is a trainee program with challenging tasks in a result orientated and international environment. It will provide you with great opportunities for personal and professional development, for a career within Norwegian Hull Club. We offer competitive salary, insurance, pension and other employee benefits.
Fakta om Norwegian Hull Club
Bransjen(e) til Norwegian Hull Club

Fagområder Norwegian Hull Club ansetter til

Steder hvor Norwegian Hull Club har avdelinger