Arbeidsgiverprofil
Les om jobbmuligheter
,,
Cognizant er et av verdens raskest voksende IT-selskaper!
Cognizant Nordic Graduate Program
Cognizant are looking for ambitious graduates with an international mindset who are eager to be part of driving our digital future. We are hiring within management consulting, systems & technology and digital businesses and are offering extensive training and challenging career development opportunities including; Access to on-the-job training from top industry specialists and professionals across our Nordic businesses Opportunities to work on a variety of tasks with clients in multiple industries in Norway and internationally A 3 week onboarding experience in Spain where you will meet graduates from across Europe Comprehensive Cognizant Academy training throughout the 18-month program If you are inspired by our Core Values and want to work in a genuinely entrepreneurial environment and be part of a diverse and inclusive culture, please apply!
Les mer
Rekrutteringskalender
6 STILLING UTLØPER I DAG (SISTE SØKNADSFRIST)
1 STILLING UTLØPER I DAG (SISTE SØKNADSFRIST)
Kontaktpersoner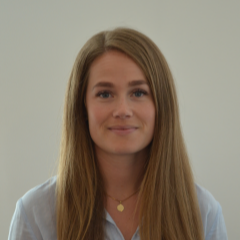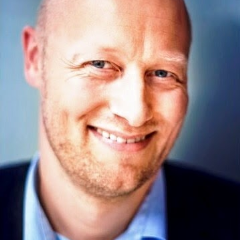 Head of Recruitment, Nordics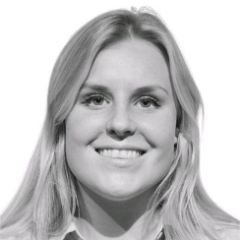 Filmer
What does a Data Scientist do?
What does a Data Engineer do?
Whether you are a business leader, an educator, a student, or an employee, your work will be very different in the future. Artificial Intelligence and automation are taking on many repetitive tasks, forcing us to rethink the skills we need, the way we learn, and the speed with which we need to retool to stay employed in the future. Not only do companies and higher education institutions need to train people for jobs that currently exist, they also need to prepare them for jobs that don't exist yet.
Fresh out of university, the first year at Cognizant is the most formative period of a strong career for our graduates. The Induction Program ensures a successful onboarding for Graduates to Cognizant's working culture and procedures. It is designed to prepare our graduates to become delivery-ready professionals.
Following the success of our first "21 Jobs of the Future" report, we present this second edition, proposing 21 MORE jobs that in time will come to replace work that is being automated away. Our proposed jobs aren't the only jobs of the future, simply some. Once again, we've oriented the jobs around the two axes of tech-centricity and time.
Do you know the 21 jobs of the future, driven by AI? In this report, we propose 21 new jobs that will emerge over the next 10 years and will become cornerstones of the future of work. Learn more: http://cogniz.at/2jqgxNm
Thomas Svensrud is a Project Manager at Cognizant Infrastructure Services in Oslo, Norway. Cognizant is about working with interesting people and solving great problems. You get to work across the globe!
John Persson — a Senior Consultant with Cognizant Business Consulting in Copenhagen, Denmark — tells us his Cognizant story.
Flemming Deleuran, a UX Designer at Cognizant in Copenhagen, Denmark talks about his life at Cognizant and how he is growing within the organization. Cognizant is entrepreneurial, innovative and has a pioneering spirit — a company that has a place for out of the box thinking. A global company with employees all around the world — that's Cognizant's strength — great minds that can create great products.
Jonas Persson, Manager in Cognizant's Quality Engineering and Assurance talks about his life at Cognizant. Innovation is part of our day today lives. Cognizant is about diversity — and the innovation diverse brains and experiences can bring to the table.
As an Associate Software Engineer, Rosario Amairani Riviera started her career at Cognizant by networking with future colleagues during orientation where she learned about Cognizant's culture first hand. She believes that given the opportunity to work on a new project from scratch was invaluable to her career. Rosario has made the grade to reach her goal of becoming a Full Stack Developer at Cognizant.
"Find out what you enjoy doing," says Andrew Horn, Business Systems Analyst at Cognizant because "the work is fun and rewarding," he explains. "Knowing I can make a positive impact to the organization…life at Cognizant has been key in advancing my skills, networking and professional development in the ever growing technology world." You will make a difference with a career at Cognizant.
This year—2018—is Cognizant's 25th year in business. And Cognizant is hard at work envisioning and building the digital economy. As Cognizant looks out to the next quarter century, its ambition is to be essential to the digital economy and to contribute significantly to the communities in which it operates, says CEO Francisco D'Souza. Learn more about the Cognizant Growth Story: http://cogniz.at/gsYT
Fakta om Cognizant
Bransjen(e) til Cognizant

Fagområder Cognizant ansetter til

Steder hvor Cognizant har avdelinger

Yrker Cognizant ansetter til
Adresse
Snarøyveien 36, 1364 FORNEBU