Arbeid er mye mer enn en stillingsbeskrivelse! Kulturen, stemningen og selskapets ambisjoner er også viktige faktorer når man leter etter en ny arbeidsgiver! Hos Cognizant har vi en kultur som kjennetegnes av innovativ tenkning, ambisjoner og muligheter til å jobbe med vår kontinuerlige vekst i Norge.
Hvis du velger å jobbe hos Cognizant...
...velger du å jobbe i et internasjonalt, nyskapende og ambisiøst miljø. I tillegg er deling av kunnskap viktig. Som ansatt vil du få muligheten til å utvikle deg på det personlige plan, takket være det omfattende utvalget av kurs og utdanning Cognizant tilbyr.
Med over 270.000 (!) ansatte globalt...
...er Cognizant en stor aktør med virksomhet over hele verden. I ti år har vi stått på listen over verdens raskest voksende selskaper innen Business- og IT-tjenester. I USA og India regnes vi allerede som en av de store. Vi ivaretar våre kunders behov ved å se både fremover og bakover i tid. Det er et stort løfte, men med dagens omfattende og voksende digitale løsninger lar det seg innfri. Kommer du til oss i Norge, kan du hjelpe oss å vokse raskt og bidra til vår suksess!
Les mer om Cognizant
Arbeidsgiverprofil
Les om jobbmuligheter
,,
Cognizant er et av verdens raskest voksende IT-selskaper!
Ikke mange store selskaper kan kalle seg dynamiske, mens de samtidig bygger grunnlaget. Dette skaper en unik mulighet hos Cognizant som arbeidsgiver; å påvirke hvordan fremtiden vil se ut. Stort selskap? Ja, vi har økonomiske muskler, men vi er fortsatt unge, teknologiske, talentfulle, og vokser like raskt som et lite innovativt selskap. Dette skaper det unike med Cognizant!
Ledige stillinger hos Cognizant
Cognizant Nordic Graduate Program
Cognizant are looking for ambitious graduates with an international mindset who are eager to be part of driving our digital future. We are hiring within management consulting, systems & technology and digital businesses and are offering extensive training and challenging career development opportunities including; Access to on-the-job training from top industry specialists and professionals across our Nordic businesses Opportunities to work on a variety of tasks with clients in multiple industries in Norway and internationally A 3 week onboarding experience in Spain where you will meet graduates from across Europe Comprehensive Cognizant Academy training throughout the 18-month program If you are inspired by our Core Values and want to work in a genuinely entrepreneurial environment and be part of a diverse and inclusive culture, please apply!
Les mer
Registrer deg i CV databasen!
Opprett en brukerkonto, og del din CV og kandidatprofil slik at aktuelle arbeidsgivere får tilgang til deg dersom du matcher en nåværende eller fremtidig jobbmulighet.
Opprett en profesjonell kandidatprofil
Del profilen med aktuelle arbeidsgivere
Bli oppdaget av hodejegere
Kontaktpersoner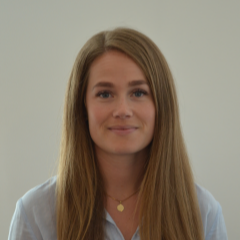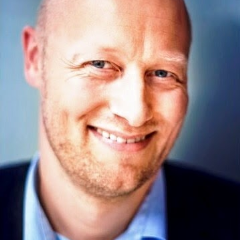 Head of Recruitment, Nordics
Filmer
Fresh out of university, the first year at Cognizant is the most formative period of a strong career for our graduates. The Induction Program ensures a successful onboarding for Graduates to Cognizant's working culture and procedures. It is designed to prepare our graduates to become delivery-ready professionals.
Following the success of our first "21 Jobs of the Future" report, we present this second edition, proposing 21 MORE jobs that in time will come to replace work that is being automated away. Our proposed jobs aren't the only jobs of the future, simply some. Once again, we've oriented the jobs around the two axes of tech-centricity and time.
Do you know the 21 jobs of the future, driven by AI? In this report, we propose 21 new jobs that will emerge over the next 10 years and will become cornerstones of the future of work. Learn more: http://cogniz.at/2jqgxNm
Thomas Svensrud is a Project Manager at Cognizant Infrastructure Services in Oslo, Norway. Cognizant is about working with interesting people and solving great problems. You get to work across the globe!
John Persson — a Senior Consultant with Cognizant Business Consulting in Copenhagen, Denmark — tells us his Cognizant story.
Flemming Deleuran, a UX Designer at Cognizant in Copenhagen, Denmark talks about his life at Cognizant and how he is growing within the organization. Cognizant is entrepreneurial, innovative and has a pioneering spirit — a company that has a place for out of the box thinking. A global company with employees all around the world — that's Cognizant's strength — great minds that can create great products.
Jonas Persson, Manager in Cognizant's Quality Engineering and Assurance talks about his life at Cognizant. Innovation is part of our day today lives. Cognizant is about diversity — and the innovation diverse brains and experiences can bring to the table.
Long in development, augmented reality is now poised to remake experiences in our personal and work lives. Although the technology is decades old — i.e., the first head-mounted display was invented in 1968 — recent investments in and proliferation of augmented, virtual and "mixed-reality" applications have skyrocketed.
Businesses—and individuals—must now adapt to an era of AI, bots, and algorithms. Arm yourself with new data and insights for your Work Ahead. The Work Ahead is a research series providing insight and guidance on how business—and jobs—must evolve in an economy of algorithms, automation and AI. With new machines and new business models based on information, the rules of the game are being rewritten.
This year—2018—is Cognizant's 25th year in business. And Cognizant is hard at work envisioning and building the digital economy. As Cognizant looks out to the next quarter century, its ambition is to be essential to the digital economy and to contribute significantly to the communities in which it operates, says CEO Francisco D'Souza. Learn more about the Cognizant Growth Story: http://cogniz.at/gsYT
Fakta om Cognizant
Bransjen(e) til Cognizant

Fagområder Cognizant ansetter til

Steder hvor Cognizant har avdelinger

Yrker Cognizant ansetter til
Adresse
Snarøyveien 36
1364 Fornebu