DNV GL – tryggere, smartere, grønnere!
Vi bistår våre kunder med å forbedre sine virksomheter på en sikker og bærekraftig måte.
DNV GL er et internasjonalt selskap innen kvalitetssikring og risikohåndtering. Vårt globale hovedkontor er i Norge, og vårt formål er å sikre liv, verdier og miljøet. Vi jobber sammen med mer enn 100 000 kunder i ulike industrier, over hele verden, med spesiel sterk posisjon innen maritim- og energisektor. Med vår unike og uavhengige tekniske ekspertise leverer vi klassifisering, sertifisering, uavhengig ekspertrådgivning, samt teknisk risiko- og pålitelighetsanalyse.
Digitalisering og avanserte programvarer og dataløsninger er et økende fokusområde for oss, og vi er faktisk ett av Norges største softwarehus. Med fokus på digitalisering, utvikler vi også programvareløsninger som lar kundene våre bekrefte at de enorme datasettene de sitter på faktisk er pålitelige. Vi er også verdensledende innen sertifisering av ledelsessystemer.
Kort fortalt; vi hjelper verdens organisasjoner med å ta de rette avgjørelsene og med å skape tillit overfor deres kunder og interessenter om at de gjør verden tryggere, smartere og grønnere for oss alle!
Les mer om DNV GL

,,
Vårt formål er å sikre liv, verdier og miljø
Bli kjent med DNV GL
DE ANSATTE
Det beste ved å jobbe i DNV GL
Ledige stillinger hos DNV GL
Traineeprogram
DNV GL wants to attract, develop and retain the best employees in order to maintain its strong technical and commercial position. One way to do this is through the company's various trainee programmes. The philosophy behind the trainee programmes is to recruit and train the best candidates in their fields of expertise. These highly qualified young employees strengthen DNV GL's network of global expertise. DNV GL recruits trainees in a broad range of areas. The trainee opportunities on offer vary from year to year, based on market considerations. Past trainee programmes have included: Global finance Global HR Global technical Global digital National technical trainee (Norway) Maritime trainee programme (Norway – coordinated by the Norwegian Shipowners' AssociationRederiforbundet) The global trainee programmes last for two years. You will work at DNV GL's head office in Høvik near Oslo and at least one regional office during your global trainee rotations.
Internship
DNV GL Norway offers students relevant work experience through short term employment opportunities in one of the most exciting work environments you can find. If your ambition is to make a real difference and seek opportunities beyond business, a summer job with DNV GL could be the perfect start for your career. You will be given different challenges in our professional environment together with our skilled and motivated employees and become familiar with our various services. This is an excellent opportunity to get to know DNV GL as a workplace while also obtaining valuable real work experience. We offer summer jobs in our five business areas (Maritime, Oil & Gas, Energy, Business Assurance and Digital Solutions) and in Global Shared Services (IT, Finance and HR). We are primarily looking for Bachelor students or 4th year Master students with relevant competence and with an interest in working with DNV GL.
Rekrutteringskalender
1 STILLING UTLØPER I DAG (SISTE SØKNADSFRIST)
1 STILLING UTLØPER I DAG (SISTE SØKNADSFRIST)
Registrer deg i CV databasen!
Opprett en brukerkonto, og del din CV og kandidatprofil slik at aktuelle arbeidsgivere får tilgang til deg dersom du matcher en nåværende eller fremtidig jobbmulighet.
Opprett en profesjonell kandidatprofil
Del profilen med aktuelle arbeidsgivere
Bli oppdaget av hodejegere
Kontaktpersoner
Manager Sponsorships & Employer Branding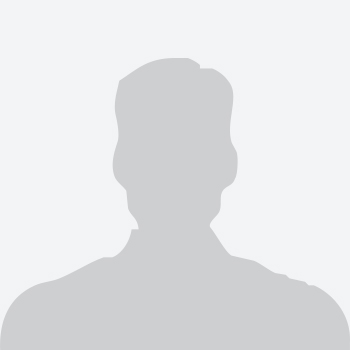 Senior Consultant Employer Branding
Filmer
What is the Future of our Spaceship Earth? The world adopted the UN Sustainable Development Goals back in 2015, setting an ambition for a safe and sustainable future for everyone by the year 2030. Are we on track to meet them? The new 'Future of Spaceship Earth' forecast reveals there will be good progress across several regions, but action will not be fast or fair enough and will come at an unacceptable environmental cost. There is still time to reset our course: the report showcases 17 global companies driving the extraordinary progress we need on each of the global goals. This is the story behind the report.
Here is our corporate video: it's a quick introduction to what kind of company we are and how we add value to business and society. Read more on https://www.dnvgl.com
Students at DNV GL Opportunity Day 2018. NTNU, Trondheim, Norway
DNV GL Summer Project 2017 where nine students worked together for six weeks on the topic "Aquaculture and Transport".
DNV GL Opportunity day is about turning risks into opportunities. Students work in teams and back ground material is the Global Opportunity Report.
DNV GL Summer Project 2016. Finding a digital solution that can create new growth opportunities for businesses operating in a demanding economic landscape: 8 graduate students spent the summer of 2016 working on this challenge.
Fakta om DNV GL
Fagområder DNV GL ansetter til

Steder hvor DNV GL har avdelinger

Yrker DNV GL ansetter til
Adresse
Veritasveien 1, 1322 Høvik