Lead Auditor (Aquaculture sector) DNV GL
Søknadsfrist :
12.08.2018
As a Lead Auditor, you will be responsible to support our aquaculture customers with your professional expertise and DNV GL's methodology and approach within quality, traceability, sustainable products and process optimization. You will act as an independent third party through audits, verifications and inspections in accordance with needs and requirements in the industry. You will influence development of the aquaculture industry through management certification, assessment services and potentially also through training.
Being an Auditor for the Aquaculture industry in DNV GL will give you the opportunity to work with a very varied customer portfolio, both in terms of size and organizational set-up. You will work autonomously and in a customer-oriented way, but will always enjoy the benefits of a strong and supportive professional environment of colleagues.
You will get to know the Norwegian Aquaculture industry well, with all its opportunities and challenges, and gain insight into innovation processes and the latest technology developments. You will develop a large and unique network of contacts and build relationships with professionals who are also dedicated to ensuring sustainable seafood for future generations.
Apart from required training and qualification, we have performance management processes in place to ensure you will have the opportunity to develop yourself both professionally and personally within our organization. You will experience competence development within various fields and professional development within management and control. If you are interested, you may have the opportunity to develop yourself as a trainer.
Position Qualifications
Essential requirements:
Minimum bachelor degree within Aquaculture

Minimum 5 years' experience in the Aquaculture industry

Fluent oral and written communication skills in Norwegian and English
Desired requirements:
Practical experience from farm production and food processing

Documented HACCP training (or part as formal education)

Documented Hygiene training (or part as formal education)

Practical auditing experience in management systems (e.g ISO9001, ISO22K, ISO14001, GLOBALG.A.P. IFA, ASC Salmon Standard, NYTEK, NS9415 or equivalent)

Audit/inspection experience

Extended network within Aquaculture

Good understanding of Scandinavian languages

Spanish is an advantage
Personal qualities:
Autonomous and self-directed

Good organizational and time management skills

Well-developed interpersonal and communication skills

Good analytical skills

Pragmatic and solution-oriented

Flexible and open to digital change and challenges

Willing and able to travel

Passionate about the Aquaculture industry

Committed to ensure quality and sustainability in the industry
We offer:
A competitive compensation and benefit package

DNV GL training and qualification program

Norwegian office location to be agreed upon
Company & Business Area Description
Driven by our purpose of safeguarding life, property and the environment, DNV GL enables organizations to advance the safety and sustainability of their business. We provide classification and technical assurance along with software and independent expert advisory services to the maritime, oil & gas and energy industries. We also provide certification services to customers across a wide range of industries.
Les mer om stillingen, fakta og søknadsprosess
Bli kjent med DNV GL
DE ANSATTE
Det beste ved å jobbe i DNV GL
Fakta om stillingen og søknadsprosess
Relaterte studier og skoler for denne stillingen
Se også alle studier innen:
Søknadsinformasjon
Se stillingsteksten ovenfor for informasjon om hvordan du søker på stillingen. Om du ikke skulle finne denne informasjonen der, besøk firmaets hjemmeside.
Søknadsfrist :
12.08.2018
Lagre stillingen eller abonner på tilsvarende muligheter
Lagre stillingen
Du kan lagre denne stillingen i en personlig liste
Notater
Du kan legge til et personlig notat (kun synlig for deg)
Abonner på tilsvarende stillinger
Vi sender deg stillinger som dette automatisk (basert på Yrke(r), Fagområde og Sted i annonsen.
Abonner på stillinger fra DNV GL
Tags
Rekrutteringskalender
1 STILLING UTLØPER I DAG (SISTE SØKNADSFRIST)
Internship / Praktikanter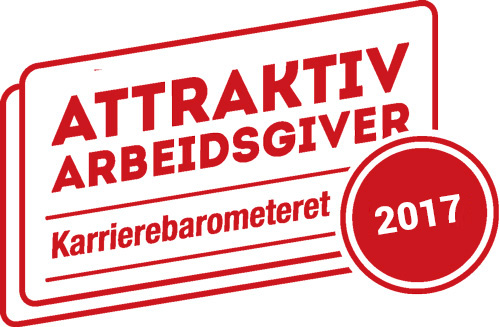 Filmer
What is the Future of our Spaceship Earth? The world adopted the UN Sustainable Development Goals back in 2015, setting an ambition for a safe and sustainable future for everyone by the year 2030. Are we on track to meet them? The new 'Future of Spaceship Earth' forecast reveals there will be good progress across several regions, but action will not be fast or fair enough and will come at an unacceptable environmental cost. There is still time to reset our course: the report showcases 17 global companies driving the extraordinary progress we need on each of the global goals. This is the story behind the report.
Here is our corporate video: it's a quick introduction to what kind of company we are and how we add value to business and society. Read more on https://www.dnvgl.com
Students at DNV GL Opportunity Day 2018. NTNU, Trondheim, Norway
DNV GL Summer Project 2017 where nine students worked together for six weeks on the topic "Aquaculture and Transport".
DNV GL Opportunity day is about turning risks into opportunities. Students work in teams and back ground material is the Global Opportunity Report.
DNV GL Summer Project 2016. Finding a digital solution that can create new growth opportunities for businesses operating in a demanding economic landscape: 8 graduate students spent the summer of 2016 working on this challenge.
Fakta om DNV GL
Fagområder DNV GL ansetter til

Steder hvor DNV GL har avdelinger

Yrker DNV GL ansetter til