Søknadsfrist :
Behandles fortløpende
What You'll Do Cisco Norway & Iceland seeks an energized, passionate & positive people-focused CTO who will be our technical sales leader for a team of Systems Engineers who are focused primarily in the domain of Cisco's Networking, Data Center, Cloud Technologies and Security. The team is a strong unit comprising of high-class skills & individuals and your role will be to provide leadership and guidance, help motivate the team by working with them collectively and individually fostering an excellent degree of empathy and trust. You will support the needs of the business whilst progressing the skills and development of the team.You will also be an integral part of the management team of Cisco Norway & Iceland – representing the company externally both towards our customers, partners, the market in general as well as external stakeholders as authorities and politicians. You will together with our MD be the main conveyer of Cisco´s technology strategy and solutions externally. You will be hands on building new business with our customers based on our and our ecosystem partners´ cutting edge technologiesRole & responsibilities· Maintain a keen interest in & understanding of our technology capabilities & strategies· Translate Cisco's vision for the future into a compelling value proposition for the team, coupled with a talent for communicating those clearly.· Evangelize & influence externally, speak publicly on Cisco's capabilities in Networking, Data Center & Cloud space, develop as an industry expert in this field.· Regularly engage with our customers & partners, developing & maintaining key stakeholder relationships within both.· Collaborate well with our segment teams to align, prioritize and target team opportunities· Ensure tight alignment of the team's day to day activities with execution of sales & technology strategies· Ensure optimal team performance & capacity to deliver on commitments and drive results· Regular interaction with business units & regional teams, supporting their initiatives and accessing their investment & resources.· Review both qualitative & quantitative information to identify and explain trends· Lead cross-functional projects within area of responsibility· Facilitate Expert communications and expert understanding of customer requirements between customers, corporate, and the field.
Advocate for continual improvement in customer experience of Cisco technology to increase brand loyalty for Cisco
Be an important connection between the Sales team and our engineers in our magnificent R&D site at Lysaker
Who you'll work with:In addition to building, leading and coaching your direct team, you'll be a highly-valued business partner in the sales leadership team. You will regularly engage externally with customers, startups, partners and participating in industry events, as well as inside Cisco across the broader architecture teams, customer & partner account teams, global business units, regional architecture teams as well as with the community of system engineering managers. Who you are:You have excellent presentation and communication skills and must have the ability to evangelize our message with authority to CxOs as well as hard core engineers.You must have a flexible management muscle – meaning that you can flex from the high level CxO communications to hard core engineering problem solving if we e.g. have an incident with a customer and handle it accordingly.You must be a techie – defined as never ending hunger for knowledge and development of tech – and how it can be utilized for the good of people, companies and countries.You have the ability to proactively develop and maintain a team of high-performing technical specialists, continually seeking innovative methods for maintaining / improving team morale & performance.Ability to develop team members' capabilities in support of individual career goals and team objectivesAble to get things done without direct line authority; able to exercise personal influence, resolve conflict, and bring about required behaviorsBuild the capabilities needed to deliver on the team's short and long term goal, including identification and development of a strong pipeline of the best talent from both internal and external candidate poolsSupport team members by providing transparency and information during organizational changesClearly and succinctly convey information and ideas, including expert executive communication and presentation skills.
Les mer om stillingen, fakta og søknadsprosess
Fakta om stillingen og søknadsprosess
Relaterte studier og skoler for denne stillingen
Se også alle studier innen:
Søknadsinformasjon
Se stillingsteksten ovenfor for informasjon om hvordan du søker på stillingen. Om du ikke skulle finne denne informasjonen der, besøk firmaets hjemmeside.
Søknadsfrist :
Behandles fortløpende
Lagre stillingen eller abonner på tilsvarende muligheter
Lagre stillingen
Du kan lagre denne stillingen i en personlig liste
Notater
Du kan legge til et personlig notat (kun synlig for deg)
Abonner på tilsvarende stillinger
Vi sender deg stillinger som dette automatisk (basert på Yrke(r), Fagområde og Sted i annonsen.
Abonner på stillinger fra Cisco Systems
Tags
19 ledige stillinger
Søknadsfrist: Fortløpende

Søknadsfrist: Fortløpende

Søknadsfrist: Fortløpende

Søknadsfrist: Fortløpende

Søknadsfrist: Fortløpende

Søknadsfrist: Fortløpende
Internship / Praktikanter
Antall interns: 14 (flere)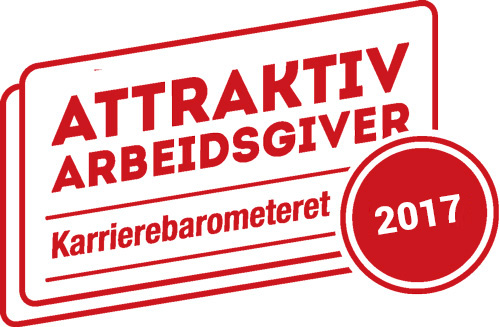 Filmer
Møt Elmedin, produktspesialist innenfor datacenter og finn ut hvordan han har det på jobben!
Møt Silje, systemingeniør i Cisco Norge og finn ut hvordan det er å jobbe i Cisco Norge!
Møt Emil, konsulent i Cisco Services og finn ut hvordan det er å jobbe i Cisco Norge!
Bli med Kathrine på en omvisning i Norges kuleste IT-selskap, Cisco!
New Frontiers: The Network. Intuitive. What Does it Mean?
In the beginning, we saw a glimpse of the future. That future has arrived. We're connecting the physical world to the Internet. Now, everyday objects become intelligent on the Internet of Everything.
TechZone Norway is an internal Cisco conference. For engineers by engineers. The key idea is to mix tech talks, activities and mingling so that engineers can get to know others across disciplines and teams. TechZone is about nurturing the collective brain represented by our super smart world-class engineers.
Welcome to Cisco Experience Center Oslo. Here we have captured some of the things you can expect to see when you visit us.
Se hvordan biolog Trude Myhre og hennes team i Verdens Naturfond (WWF) bruker Cisco Spark for å beskytte og bevare Norges urskoger. For mer informasjon om Cisco Spark og Cisco Spark Board gå til: http://cs.co/618584x2z
Se Peter Dinklage forklare nærmere hva "The Network Intuitive" betyr for verden, nettverket, samfunnet vårt og deg.
See why Cisco Norway is really a great place to work!
Hør mer om Traineeprogrammet til Cisco. Silje og Morten forteller.
Hvert år arrangerer våre fantastiske ingeniører i utviklingsavdelingen "Christmas Demo Day". I løpet av denne dagen vises forskjellige demonstrasjoner og produkter for alle ansatte her på Lysaker. Og vi etterpå koser vi oss med julemusikk, julelunsj og julelotteri til inntekt for Barnekreftforeningen.
Fakta om Cisco Systems
Bransjen(e) til Cisco Systems

Fagområder Cisco Systems ansetter til

Steder hvor Cisco Systems har avdelinger

Yrker Cisco Systems ansetter til