Ledig stilling
Denne stillingen har utløpt / er ikke aktiv
Software Developer for Fraud Prevention EVRY
Viktig melding: Denne stillingen har utløpt / er ikke aktiv
Levels of payment card fraud are increasing at record rates, with more complex methods being used by the fraudsters. The fight against fraud requires continuous innovation. EVRY is a market leader within fraud prevention in Norway. The payment services we are protecting, the attack approaches, required response time, legislation and technology are all evolving fast. We have developed our own software including machine learning models, case management tools, reporting and communication tools. We are moving into monitoring account to account transfers and anti-money laundry.
Job Description
We are seeking a software developer to join our core team in Trondheim. This is where we are doing AI and machine learning, driving the architecture of the system and doing core software development. We are based mostly on open source software and our own IP. Our agenda:
Better mechanisms for catching fraud.
Scalability.
Efficiency of operators.
End user experience.
New ways of communication.
AI / machine learning.
Continuous deployment.
Data visualization and reporting.
Responsibilities
Design and implement new features, including design docs, database changes, testing.
Maintain and improve the performance of existing software.
Continuously ensure ongoing projects meet business needs.
Skills and Qualifications
Minimum qualifications:
BS, MS or PhD degree in Computer Science or a related technical field, or equivalent practical experience.
2 years of industry experience in software engineering.
Basic algorithms.
Communication skills.
Experience with developing applications and working with programming/scripting languages.
Fast learner.
Key words: AI, Scalability, Fintech, Big Data, Fraud
Les mer om stillingen, fakta og søknadsprosess
Fakta om stillingen og søknadsprosess
Relaterte studier og skoler for denne stillingen
Se også alle studier innen:
Søknadsinformasjon
Se stillingsteksten ovenfor for informasjon om hvordan du søker på stillingen. Om du ikke skulle finne denne informasjonen der, besøk firmaets hjemmeside.
Viktig melding: Denne stillingen har utløpt / er ikke aktiv
Lagre stillingen eller abonner på tilsvarende muligheter
Lagre stillingen
Du kan lagre denne stillingen i en personlig liste
Notater
Du kan legge til et personlig notat (kun synlig for deg)
Abonner på tilsvarende stillinger
Vi sender deg stillinger som dette automatisk (basert på Yrke(r), Fagområde og Sted i annonsen.
Abonner på stillinger fra EVRY
Tags
Rekrutteringskalender
1 STILLING UTLØPER I DAG (SISTE SØKNADSFRIST)
4 STILLINGER UTLØPER I DAG (SISTE SØKNADSFRIST)
33 ledige stillinger
Søknadsfrist: 20.01.2019

Oslo, Trondheim, Bergen, Gjøvik, Ringsaker
Internship / Praktikanter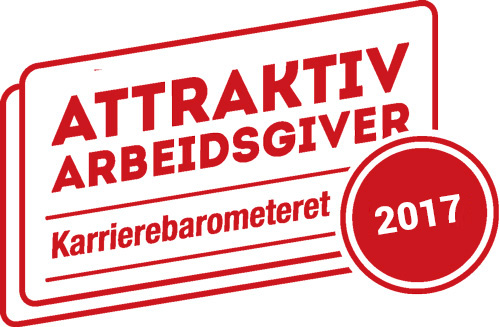 Fakta om EVRY
Fagområder EVRY ansetter til

Steder hvor EVRY har avdelinger