Ledig stilling
Denne stillingen har utløpt / er ikke aktiv
Graduate Trainee – Trading and Origination Statkraft
Viktig melding: Denne stillingen har utløpt / er ikke aktiv
Further, Statkraft has a substantial Trading & Origination business in Europe and a growing business internationally, with thousands of power trades executed daily from the trading offices. The trading and customer business is one of the big growth areas in Statkrafts strategy going forward. One part of Trading & Origination organization is focusing on building up the future of trading by investing into quantitative and algorithmic trading solutions. This department is part of front office and is expected to be profitable while digitalizing the trading environment from the inside. This is the area of the organization where we want to add a young motivated trainee.
Your role:
The trainee program consists of three 4-months modules, and the rotation will be tailored to the candidate's background. The program will give you broad experience and professional challenges. You will get a thorough understanding of the Trading & Origination department. You will focus on building strategies, business and systems related to algorithmic and quantitative trading approaches, and works with automation of processes within origination and portfolio management.
Within the program there will be rotations internationally in Europe at the different trading hubs within Statkraft. At each rotation the trainee will work with different parts of Statkraft that is focusing on trading, customer business and asset optimization.
Your profile:
Master-/ PhD degree in Econometrics, Applied Mathematics, Finance, Natural Science or Engineering with good results
Have an interest in energy markets and the development of financial models
Structured individual with strong analytical abilities and problem solving skills
Have an affinity with IT tools and programming, preferably in Python
Fluent in English; proficiency in another European language would be an advantage
Enjoy team work and a high pace of work
Interested, motivated and want to be a part of Statkraft's future development
Flexibility with regard to tasks and location is vital
Statkraft offers:
Professional and personal development in a company experiencing strong growth
A positive working environment characterized by expertise, responsibility and innovation
A diverse workplace with regard to gender, age and cultural background
Competitive terms of employment and excellent benefit schemes
For more information about the International Trainee program, please access our web site, www.statkraft.com/career.
Please upload detailed certificates and grade transcripts. If interested in several of the trainee positions, please apply separately to each one. The unit you apply for will be your base unit, meaning this will be the unit where you are permanently employed and will be working when the program is completed.
Les mer om stillingen, fakta og søknadsprosess
Fakta om stillingen og søknadsprosess
Relaterte studier og skoler for denne stillingen
Se også alle studier innen:
Søknadsinformasjon
Se stillingsteksten ovenfor for informasjon om hvordan du søker på stillingen. Om du ikke skulle finne denne informasjonen der, besøk firmaets hjemmeside.
Viktig melding: Denne stillingen har utløpt / er ikke aktiv
Lagre stillingen eller abonner på tilsvarende muligheter
Lagre stillingen
Du kan lagre denne stillingen i en personlig liste
Notater
Du kan legge til et personlig notat (kun synlig for deg)
Abonner på tilsvarende stillinger
Vi sender deg stillinger som dette automatisk (basert på Yrke(r), Fagområde og Sted i annonsen.
Abonner på stillinger fra Statkraft
Tags
Rekrutteringskalender
1 STILLING UTLØPER I DAG (SISTE SØKNADSFRIST)
Traineeprogram
Antall traineer: 8 (Varierer)

Antall traineer: 1 (flere)
Internship / Praktikanter
Antall interns: 6 (Varierer)
Lærlinger
Antall lærlinger: 10 (Flere)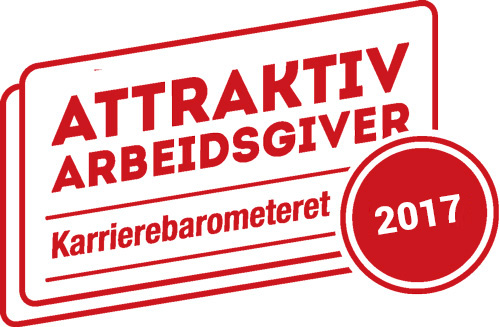 Fakta om Statkraft
Bransjen(e) til Statkraft

Fagområder Statkraft ansetter til

Steder hvor Statkraft har avdelinger

Yrker Statkraft ansetter til