Graduate Product Specialist (Full time) Norway 2019 Cisco Systems
Søknadsfrist :
Behandles fortløpende
Webex Devices Product Specialist
Start Date: We can be flexible around start date
Location: Lysaker, Norway
Upon applying please attach your application/cover letter, CV and grade transcript
What do you think the future of teams looks like?
At Lysaker, on the outskirts of Oslo, we have one of the largest R&D teams in Norway with just under 350 people who create breath-taking collaboration devices using state-of-the-art technology. Their main purpose and passion is to make it easier and more fun for people to connect. The team is involved end to end from bringing up our Nvidia powered hardware platform through industrial design and mechanical engineering to user interface and software DevOps on our cloud platform.
Some of the solutions we build can be explored here: https://projectworkplace.cisco.com.
This role will be part of a team of Product Managers who lead a portfolio of award-winning, market leading products generating close to $1B a year. You will be part of the Webex family delivering enterprise grade meeting experiences to more than 100M people every month. You will collaborate with customers, partners and sales people all around the globe handling our feedback loop. At the same time, you will work with our best-in-class engineering and design teams bringing new, magical experiences to market.
What you will do:
• Drive opportunities for product lines with annual revenues from $50M to $500M;
• Identify areas for growth and help build strategic product line roadmaps to drive adoption of the portfolio through differentiating features;
• Provide customer use-case examples to Engineering and manage software feature backlogs to make sure we maximise value delivered to customers and optimize our development resources
• Develop strategic marketing plans for products and product lines through market research, competitive analysis, customer engagement and business planning;
• Improve our overall customer experience by handling day to day issues and improving processes and tools associated with ordering and delivering our products.
Who are you:
• In your final year of study or recently graduated from a technical or business related Masters (Bachelors) such as Industrial Economics, Industrial Engineering, Systems Engineering, Technology Management & Innovation, Business Information Management, Computer Science, Engineering or similar degree;
• Real passion for product development, user experience and product management;
• A deep understanding of technology and business trends, ideally some experience with software development
• Excellent communication and teamwork skills;
• Enjoy working in cross functional teams;
• Excellent academic record;
• Excellent English verbal and written skills;
• Ability to live and work in Norway without requiring visa support from Cisco.
What we can offer you:
• A very competitive salary package with excellent benefits that include bonus scheme, pension and health insurance;
• Room to play: At Cisco, you will be challenged and developed whilst having fun. We value a culture of smart risks, and think it's better to try and fail than not try at all;
• A world of opportunities: Personalized learning, mentoring, stretch assignments and excellent career growth programs
• We believe flexibility in the workplace is meaningful to make sure you have a good work-life balance;
• Culture of recognition: From praise to promotions, bonuses, incentives, patent programs and innovation challenges, recognition and gratitude is part of everyday work life at Cisco;
• A great place to work: On a European level we are currently ranked 3rd in the Best Multinational Workplace Survey in 2017;
• Design-awarded office: We have the largest in-house design community in Norway and have won prestigious design awards like iF Gold and Red Dot Best of the Best.
A day as a Webex product manager is never the same. A day could consist of having a morning meeting with a sales representative in China before doing a product demonstration for a fortune500 customer visiting our Lysaker office. After a delicious lunch in our cafeteria you might do some focused work analyzing competitors and working on a new product proposal before meeting with the local UX and engineering team to discuss a new software feature. In the late afternoon you have a video meeting with the marketing team in the US to discuss an upcoming product introduction.
There is nowhere else in Norway you can work on developing end user experiences that are capable of changing how hundreds of millions of people globally collaborate.
Questions: Please contact us on jobs-lysaker@cisco.com if there is anything you are wondering about.
We review applications as and when they come in and hire throughout the year.
Les mer om stillingen, fakta og søknadsprosess
Fakta om stillingen og søknadsprosess
Relaterte studier og skoler for denne stillingen
Se også alle studier innen:
Søknadsinformasjon
Se stillingsteksten ovenfor for informasjon om hvordan du søker på stillingen. Om du ikke skulle finne denne informasjonen der, besøk firmaets hjemmeside.
Søknadsfrist :
Behandles fortløpende
Lagre stillingen eller abonner på tilsvarende muligheter
Lagre stillingen
Du kan lagre denne stillingen i en personlig liste
Notater
Du kan legge til et personlig notat (kun synlig for deg)
Abonner på tilsvarende stillinger
Vi sender deg stillinger som dette automatisk (basert på Yrke(r), Fagområde og Sted i annonsen.
Abonner på stillinger fra Cisco Systems
Tags
28 ledige stillinger
Søknadsfrist: Fortløpende

Søknadsfrist: Fortløpende

Søknadsfrist: Fortløpende

Søknadsfrist: Fortløpende

Søknadsfrist: Fortløpende

Søknadsfrist: Fortløpende
Internship / Praktikanter
Antall interns: 14 (flere)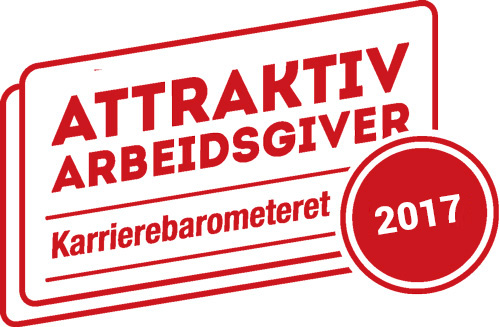 Filmer
Snorre forteller om Cisco og hva vi jobber med.
Møt Elmedin, produktspesialist innenfor datacenter og finn ut hvordan han har det på jobben!
Møt Silje, systemingeniør i Cisco Norge og finn ut hvordan det er å jobbe i Cisco Norge!
Møt Emil, konsulent i Cisco Services og finn ut hvordan det er å jobbe i Cisco Norge!
Bli med Kathrine på en omvisning i Norges kuleste IT-selskap, Cisco!
New Frontiers: The Network. Intuitive. What Does it Mean?
In the beginning, we saw a glimpse of the future. That future has arrived. We're connecting the physical world to the Internet. Now, everyday objects become intelligent on the Internet of Everything.
TechZone Norway is an internal Cisco conference. For engineers by engineers. The key idea is to mix tech talks, activities and mingling so that engineers can get to know others across disciplines and teams. TechZone is about nurturing the collective brain represented by our super smart world-class engineers.
Welcome to Cisco Experience Center Oslo. Here we have captured some of the things you can expect to see when you visit us.
Se hvordan biolog Trude Myhre og hennes team i Verdens Naturfond (WWF) bruker Cisco Spark for å beskytte og bevare Norges urskoger. For mer informasjon om Cisco Spark og Cisco Spark Board gå til: http://cs.co/618584x2z
Se Peter Dinklage forklare nærmere hva "The Network Intuitive" betyr for verden, nettverket, samfunnet vårt og deg.
See why Cisco Norway is really a great place to work!
Hør mer om Traineeprogrammet til Cisco. Silje og Morten forteller.
Hvert år arrangerer våre fantastiske ingeniører i utviklingsavdelingen "Christmas Demo Day". I løpet av denne dagen vises forskjellige demonstrasjoner og produkter for alle ansatte her på Lysaker. Og vi etterpå koser vi oss med julemusikk, julelunsj og julelotteri til inntekt for Barnekreftforeningen.
Fakta om Cisco Systems
Bransjen(e) til Cisco Systems

Fagområder Cisco Systems ansetter til

Steder hvor Cisco Systems har avdelinger

Yrker Cisco Systems ansetter til