User Experience Designer (Fulltime) Norway Cisco Systems
Søknadsfrist :
Behandles fortløpende
Start Date:
August 2019
Location:
Lysaker, Oslo, Norway
Upon applying please upload your Portfolio/cover letter, CV and university grade transcript.
What You'll Do
Want to join Norway´s largest in-house design team? Cisco is looking for an Interaction Designer to join the Webex Devices User Experience Design Team within The Design Group in Oslo. We are building the future of team collaboration today and are looking for someone with vision, ambition and world-class interaction design skills.
You put people and their experience first - You are familiar with Human Centered Design methodologies and know how to get people focused around improving the experience for the user, including how to involve them in the process during development;
You make the complex simple and elegant - You have the ability develop new approaches to complex design problems and love to convey these designs in the form of presentations, prototypes, and design specifications;
You communicate clearly and effectively - strong analytical and oral communication skills; excellent interpersonal skills; a self-starter that is able to collaborate actively with others in a cross-functional team;
You are a real team player - happy to work with other designers, product management, user experience and engineering teams to translate business problems and requirements into compelling, creative design solutions together;
You care about working culture – You promote a constructive environment for idea exploration and creativity to flourish;
Responsibilities
Identify user interface requirements; help define project approach and user experience strategy;
Work with user researchers to design, observe, and analyze field studies;
Conduct heuristic evaluations on existing products;
Set conceptual design and suggest product direction based on field research and functional requirements;
Define the user interaction model and workflows;
Work with visual designers to refine the interactive experience and produce designs consistent with Cisco's brand;
Contribute to development of prototypes ranging from paper-and-pencil concepts to wire frames to high-fidelity designs that represent both the visual identity and interaction model required to ensure user success;
Work with usability engineers to design, observe, and analyze usability studies;
Develop User Interface Specifications and Guidelines;
Work closely with engineers to implement and deliver the final product;
Contribute to project communication across a multidisciplinary team throughout all phases of the project.

Who You'll Work With
In this position you will be working closely with visual designers, user researchers, product managers and engineers to define the user experience of Cisco's video conferencing and team collaboration products. You will be part of a team that develop usable, useful, and compelling user experiences for team communication and collaboration applications and video endpoints.
Who You Are
Bachelor's degree (Master's preferred) in Interaction Design, Human Computer Interaction, Industrial Design, Computer Science, Human Factors or related field;
Any professional experience designing user interfaces or working on user interaction design projects going from concept to implementation and coordination with other interaction designers, researchers, visual designers, engineers and product managers is a major plus;
Excellent time-management, multi-tasking, strong communication skills; and the ability to quickly prioritize tasks;
Proficient in visualization and prototyping tools such as Sketch, Photoshop, Invision, Keynote;
Proficient in creating quick visual storyboards and user journeys;
Understanding and experience with usability principles and testing;
A portfolio of interaction design projects for mobile, web, desktop or embedded system applications that demonstrates end-to-end thinking; from insight to concept to storyboards to wireframes to finished shipped product;
Able to balance multiple projects while meeting tight deadlines.

Why Cisco
We connect everything: people, processes, data, and things. We innovate everywhere, taking bold risks to shape the technologies that give us smart cities, connected cars, and handheld hospitals. And we do it in style with unique personalities who aren't afraid to change the way the world works, lives, plays and learns.
We are thought leaders, inspired makers, tech geeks, pop culture aficionados, and passionate about the future of work. We celebrate the creativity and diversity that fuels our innovation. We are dreamers and we are doers.
We Are Cisco.
Les mer om stillingen, fakta og søknadsprosess
Fakta om stillingen og søknadsprosess
Relaterte studier og skoler for denne stillingen
Se også alle studier innen:
Søknadsinformasjon
Se stillingsteksten ovenfor for informasjon om hvordan du søker på stillingen. Om du ikke skulle finne denne informasjonen der, besøk firmaets hjemmeside.
Søknadsfrist :
Behandles fortløpende
Lagre stillingen eller abonner på tilsvarende muligheter
Lagre stillingen
Du kan lagre denne stillingen i en personlig liste
Notater
Du kan legge til et personlig notat (kun synlig for deg)
Abonner på tilsvarende stillinger
Vi sender deg stillinger som dette automatisk (basert på Yrke(r), Fagområde og Sted i annonsen.
Abonner på stillinger fra Cisco Systems
Tags
Rekrutteringskalender
2 STILLINGER UTLØPER I DAG (SISTE SØKNADSFRIST)
28 ledige stillinger
Søknadsfrist: 22.04.2019

Akershus, Trondheim, Bergen, Stavanger

Søknadsfrist: Fortløpende

Søknadsfrist: Fortløpende

Søknadsfrist: Fortløpende

Søknadsfrist: Fortløpende
Internship / Praktikanter
Antall interns: 14 (flere)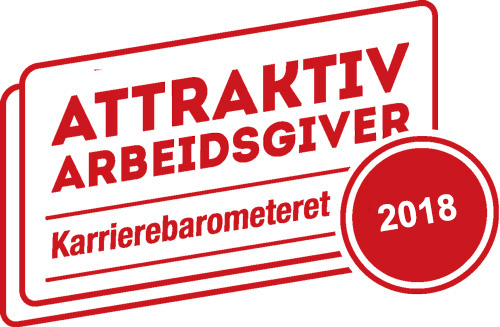 Fakta om Cisco Systems
Bransjen(e) til Cisco Systems

Fagområder Cisco Systems ansetter til

Steder hvor Cisco Systems har avdelinger

Yrker Cisco Systems ansetter til