Søknadsfrist :
Behandles fortløpende
What You'll Do
The new Customer Experience Renewal Manager (RM) role is a highly visible, strategic position to empower key customers to continue to transform their business and meet their objectives through Cisco solutions.
You will be accountable for owning and executing a portfolio of renewal contracts of Cisco products and services across an assigned customer account. RM's work with customer executives, partners and across Cisco teams to develop a holistic, deep view of customer requirements and objectives and define a strategy to drive renewals to on-time closure, as well as minimize renewals risk and financial attrition. You will bring strong knowledge of negotiation strategies and orchestrates cross-functional resources across the company and with partners to provide a unified path to secure every renewal.
Key responsibilities and activities include:
Drives up-sell, upgrades, price adjustments and close on-time contracts for assigned accounts
Increases sales penetration at existing accounts
Builds relationships with customers and account teams to assist in acceleration of full adoption and renewals.
Partners with the account teams to preserve and improve customer contract and relationships.
Engage with key decision makers to identify requirements and uncover road blocks to ensure on-time commitments.
Manage client needs independently. Able to trouble shoot non-standard concerns
Owns and executes renewal contracts for products and services on medium accounts with moderate complexity
Builds quotes, review contract terms, negotiation pricing, identify up-sell opportunities and handle objections.
Curates use case recommendations and educates customers on relevant features and opportunities.
Leads renewal opportunities or support Account Manager in overall negotiation to ensure integrity of the renewal portion of the agreement.
Maintain and report an accurate rolling 120 day forecast of renewals in assigned accounts.
Assist Renewals team with ad hoc requests to meet customer need
Communicate risks timely and clearly
Who You'll Work With
This role resides in the Customer Experience organization, one of Cisco's fastest growing teams that delivers profitable growth throughout the customer lifecycle with a series of selling motions to drive higher value and an optimal experience from Cisco solutions.
Who You Are
Articulate the customer environment, industry and Cisco footprint.
Implement policies for forecasting, data quality and accuracy.
Build understanding of Customer and Partners procurement processes
Required experience:
Experience with CRM tools i.e. SFDC
Develop basic consultative selling skills
Executes win-back strategies for inactive customers
Education: Bachelor degree; Master's degree preferred.
Industry certifications preferred (e.g. ITIL, PMP, COBIT, Six Sigma)
Proficient in Salesforce and Microsoft Office (Outlook, Excel, Word and PowerPoint)
If you are looking for hands-on involvement in shaping the future direction of Cisco and Customer Experience, we have a place for you.
Why Cisco
At Cisco, each person brings their unique talents to work as a team and make a difference.
Yes, our technology changes the way the world works, lives, plays and learns, but our edge comes from our people.
We connect everything – people, process, data and things – and we use those connections to change our world for the better.
We innovate everywhere - From launching a new era of networking that adapts, learns and protects, to building Cisco Services that accelerate businesses and business results. Our technology powers entertainment, retail, healthcare, education and more – from Smart Cities to your everyday devices.
We benefit everyone - We do all of this while striving for a culture that empowers every person to be the difference, at work and in our communities.
Colorful hair? Don't care. Tattoos? Show off your ink. Like polka dots? That's cool. Pop culture geek? Many of us are. Be you, with us! #WeAreCisco
Les mer om stillingen, fakta og søknadsprosess
Fakta om stillingen og søknadsprosess
Relaterte studier og skoler for denne stillingen
Se også alle studier innen:
Søknadsinformasjon
Se stillingsteksten ovenfor for informasjon om hvordan du søker på stillingen. Om du ikke skulle finne denne informasjonen der, besøk firmaets hjemmeside.
Søknadsfrist :
Behandles fortløpende
Lagre stillingen eller abonner på tilsvarende muligheter
Lagre stillingen
Du kan lagre denne stillingen i en personlig liste
Notater
Du kan legge til et personlig notat (kun synlig for deg)
Abonner på tilsvarende stillinger
Vi sender deg stillinger som dette automatisk (basert på Yrke(r), Fagområde og Sted i annonsen.
Abonner på stillinger fra Cisco Systems
Tags
Rekrutteringskalender
31 STILLINGER UTLØPER I DAG (SISTE SØKNADSFRIST)
29 ledige stillinger
Søknadsfrist: Fortløpende

Søknadsfrist: Fortløpende

Søknadsfrist: Fortløpende

Søknadsfrist: Fortløpende

Søknadsfrist: Fortløpende

Søknadsfrist: Fortløpende

Søknadsfrist: Fortløpende

Søknadsfrist: Fortløpende
Internship / Praktikanter
Antall interns: 14 (flere)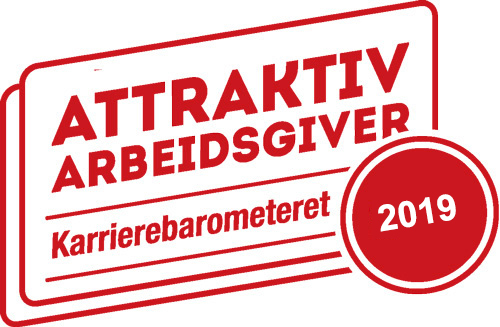 Fakta om Cisco Systems
Bransjen(e) til Cisco Systems

Fagområder Cisco Systems ansetter til

Steder hvor Cisco Systems har avdelinger

Yrker Cisco Systems ansetter til