Søknadsfrist :
Behandles fortløpende
Mechanical Design Engineer
Why you will love Cisco:
Cisco innovates everywhere, taking bold risks to shape the technologies that give us smart cities, connected cars, and handheld hospitals. And we do it in style with unique personalities who aren't afraid to change the way the world works, lives, plays and learns. We celebrate the creativity and diversity that fuels our innovation. We are dreamers and we are doers.
At Lysaker we have a team of 12 Mechanical Engineers who have fun while playing a crucial role in driving next generation innovations. We develop all the mechanics on our Telepresence products that we develop onsite (video and collaboration devices). We have an opening for someone who is early in career to join our team as a Mechanical Engineer.
What you will do:
The Mechanical Engineer will be involved in developing a product from early concept phases to manufacturing and customer shipments, functioning like a hub that brings all other areas together into an actual product.
Work areas include 3D modeling (CAD), analysis on strength, temperature etc, product structure and bill of materials construction.
You will work closely with other groups as Audio, Industrial design, Hardware and Compliance in addition to our Industrialization department and our manufacturers.
You will have the opportunity to work with a lot of different production technologies used to manufacture our products. Our manufacturers are all over the globe, you will support and visit them.
You will be able to acquire experience that few other companies can offer. Aesthetics, function, quality and manufacturability of entire portfolios are our main goals.

What we are looking for:
· You are in your final year of studies with a Master degree in Mechanical Engineering or a related subject OR you are a recent graduate who is early in career.
· You have the ability to live and work in Norway with no additional visa sponsorship from Cisco
· You have a good academic record to show to
· You have solid understanding of mechanical engineering and good working knowledge of 3D modeling (CAD)
· A team player who is able to quickly adapt in a changing environment
· A collaborator who is able to work closely with other groups
· You are fluent in English
What we offer you:
Through our Total Rewards program, you're rewarded beyond just pay: professionally, intellectually, financially and personally
is important to make sure you have a good work-life balance
with pension and insurances
We have a variety of different activities you can get involved in such as an onsite gym, circuit training, rock climbing, Den Lille Styrkeprøven, Holmenkollstafetten and much more
Personalized learning, mentoring, stretch assignments and world-class career growth programs
From praise to promotions, bonuses, incentives, patent programs and innovation challenges, recognition and gratitude is part of everyday work life at Cisco
Cisco has consistently been ranked one of Norway's 5 best companies to work for in Great Place To Work in the last few years
Our innovation center is located at Lysaker, Oslo, with easy access by public transport. We have the largest in-house design community in Norway and have won prestigious design awards like iF Gold and Red Dot Best of the Best.

Bring your personality to work
We believe that changing the future requires more than just a special ability. Playing and thinking outside the box is an essential part of what we do, meaning your mindset and personality are just as important as your skills. Collaboration, innovation and creativity are more than buzzwords for us. They're strengths we look for in every employee.
Have a look at what it's like working at Cisco Norway: https://www.youtube.com/watch?v=d4eYzk6gqd8

About Cisco:
The Internet of Everything is a phenomenon driving new opportunities for Cisco and it's transforming our customers' businesses worldwide. We are pioneers and have been since the early days of connectivity. Today, we are building teams that are expanding our technology solutions in the mobile, cloud, security, IT, and big data spaces, including software and consulting services. As Cisco delivers the network that powers the Internet, we are connecting the unconnected. Imagine creating unprecedented disruption. Collaborate with like-minded innovators in a fun and flexible culture that has earned Cisco global recognition as a Great Place To Work. With roughly 10 billion connected things in the world now and over 50 billion estimated in the future, your career has exponential possibilities at Cisco.
Are you ready to change the World?
Les mer om stillingen, fakta og søknadsprosess
Fakta om stillingen og søknadsprosess
Relaterte studier og skoler for denne stillingen
Se også alle studier innen:
Søknadsinformasjon
Se stillingsteksten ovenfor for informasjon om hvordan du søker på stillingen. Om du ikke skulle finne denne informasjonen der, besøk firmaets hjemmeside.
Søknadsfrist :
Behandles fortløpende
Lagre stillingen eller abonner på tilsvarende muligheter
Lagre stillingen
Du kan lagre denne stillingen i en personlig liste
Notater
Du kan legge til et personlig notat (kun synlig for deg)
Abonner på tilsvarende stillinger
Vi sender deg stillinger som dette automatisk (basert på Yrke(r), Fagområde og Sted i annonsen.
Abonner på stillinger fra Cisco Systems
Tags
25 ledige stillinger
Søknadsfrist: Fortløpende

Søknadsfrist: Fortløpende

Søknadsfrist: Fortløpende

Søknadsfrist: Fortløpende

Søknadsfrist: Fortløpende
Internship / Praktikanter
Antall interns: 14 (flere)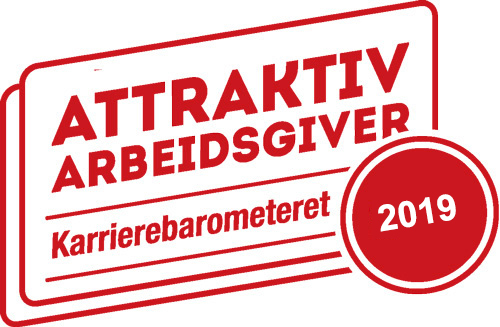 Fakta om Cisco Systems
Bransjen(e) til Cisco Systems

Fagområder Cisco Systems ansetter til

Steder hvor Cisco Systems har avdelinger

Yrker Cisco Systems ansetter til