Ledig stilling
Denne stillingen har utløpt / er ikke aktiv
Webex Devices Product Manager Cisco Systems
Viktig melding: Denne stillingen har utløpt / er ikke aktiv
Are you our next generation Product Manager?We have an open position in our Product Management team and are looking for you; a new graduate or with some years of experience.Our Webex Devices development center at Lysaker, houses 380 passionate people developing products and solutions for video conferencing and team collaboration. We are building workplace transformation with our award-winning hardware and software solutions. Each month, 130 million people rely on Webex to connect, collaborate and move projects forward faster. Our goal is to transform the connections between people and the information they need to share, between the physical and digital, locally and globally.We are a diverse team with backgrounds within UX, business, industrial design, sales, software engineering and more, who lead our portfolio which generates over $1BN every year! We are in the middle of market demands and product development. It's our mission to be able to read what the market needs, wants and to identify the position to attack and develop the right products for that space. This will include product design, user experience, go to market, and marketing., Cisco is a global company, and you will get the chance to work with a lot of development teams across the globe.What you will do:You will be a part of our Webex Devices Product Management team, where you will be responsible for services and features, from the "why" it was made, through its lifecycle, working with customers, partners and sales and our engineering teams as the bridge between what the market needs, and what we can build.
You will define, analyze and execute on key product success metrics. Sometimes this is on a strategic level, sometimes it means engaging on immediate tactical problems;
You will conduct studies, research and market analysis to define feature prioritization and requirements.
You will support a team of world-class engineers and designers throughout product execution and drive high-priority features to launch.
Who you are:While you may be new to our business or with a few years of experience;
You have a flexible mindset and ability to thrive in a dynamic environment;
You have interest in data-driven product design;
You enjoy taking initiatives and are driven by making real progress and change;
You are analytical in your approach and have a mindset for continuous improvement;
You are a good listener and enjoy working with people from different teams and disciplines;
You communicate clearly and effectively and have good English verbal and written skills;
You are happy with some traveling and working across different time zones;
You are complementing our team with your background and experiences;
Your opportunities- why Cisco:You will join a world-class team with over 60% market share for our collaboration products and;
learn our business with the whole value chain of delivering a valuable solution to our customers;
get the opportunity to influence the way we operate and learn how to best implement changes and improvements;
build unique experiences in a Fortune 500 company
"get your fingers dirty" by solving tactical problems - a very concrete opportunity for learning;
get the freedom to explore the role;
work across cultures and geographies with a truly cross-functional team;
enjoy a dynamic and flexible work-day;
We will offer you a competitive combination of compensation and benefits; including 5 days for voluntary work, a day off on your birthday, 6 weeks of holiday and of course free ice cream during warm summer days. So, do you have the interest and want to join our team?Check out our portfolio here; www.webex.com and apply now.
Les mer om stillingen, fakta og søknadsprosess
Fakta om stillingen og søknadsprosess
Relaterte studier og skoler for denne stillingen
Se også alle studier innen:
Søknadsinformasjon
Se stillingsteksten ovenfor for informasjon om hvordan du søker på stillingen. Om du ikke skulle finne denne informasjonen der, besøk firmaets hjemmeside.
Viktig melding: Denne stillingen har utløpt / er ikke aktiv
Lagre stillingen eller abonner på tilsvarende muligheter
Lagre stillingen
Du kan lagre denne stillingen i en personlig liste
Notater
Du kan legge til et personlig notat (kun synlig for deg)
Abonner på tilsvarende stillinger
Vi sender deg stillinger som dette automatisk (basert på Yrke(r), Fagområde og Sted i annonsen.
Abonner på stillinger fra Cisco Systems
Tags
Rekrutteringskalender
19 STILLINGER UTLØPER I DAG (SISTE SØKNADSFRIST)
3 STILLINGER UTLØPER I DAG (SISTE SØKNADSFRIST)
21 ledige stillinger
Søknadsfrist: Fortløpende

Søknadsfrist: Fortløpende

Søknadsfrist: Fortløpende

Søknadsfrist: Fortløpende

Søknadsfrist: Fortløpende

Søknadsfrist: Fortløpende

Søknadsfrist: Fortløpende

Søknadsfrist: Fortløpende
Internship / Praktikanter
Antall interns: 14 (flere)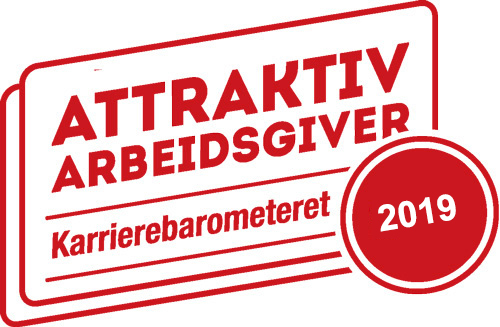 Fakta om Cisco Systems
Bransjen(e) til Cisco Systems

Fagområder Cisco Systems ansetter til

Steder hvor Cisco Systems har avdelinger

Yrker Cisco Systems ansetter til