Ledig stilling
Denne stillingen har utløpt / er ikke aktiv
Small Business Sales Leader - North Cisco Systems
Viktig melding: Denne stillingen har utløpt / er ikke aktiv
The Small Business Sales Leader is a highly visible, strategic position responsible driving adoption of business acceleration initiatives across the North region. If you are looking for hands-on involvement in creating lasting change for Cisco, then this is the role for you.The Small Business (SB) Leader is the ultimately responsible for the Small Business Market in North. This includes the responsibility for the strategy orchestration in North and for the overall Small Business sales targets and accurate forecasting. The SB Leader is also accountable to establish all the necessary strategic relationships with the Small Business stakeholders, including customer distribution, partner and marketing teams, in order to drive the business planned activities.What You'll Do
You take a leadership sales manager role driving Cisco portfolio for Commercial/Small Business Sector sales vertical for North.
You are the go-to sales lead on Small Business Sector verticals developing a team of SB Sales Managers.
You are planning and orchestrating on both cisco-led and partner-led Small Business activities in collaboration with Marketing, Distribution, and Partner Organization at North level
You are Leading and monitoring Small Business resource activities and performance
You are developing and cultivating positive relationships with key decision makers in the market and partners contacts, including ecosystem partners.
Who You Are
You have demonstrable successful sales experience with 10+ years consistent record in technology sales.
Ideally you have led and handled to growth within the Small Business Segment with several years of experience as People Leader
You should think strategically about the business and have an in-depth knowledge of distribution, partner businesses and marketing to improve impact in the region in the area of Small Business.
You have good people management skills and capacity to influence others which are not directly reporting to you and ability to engage at CXO level
You should have knowledge of requirements to drive success in Small Business for hardware or software, or ideally both.
You have the ability to articulate and deliver business value to both internal and external stakeholders
You should be able to demonstrate strong collaboration and influence skills with assigned regions, peers, partners and customers
You sell and speak the Cisco language (tools, resources, acronyms, telling Cisco story)
You are proficient in team selling approach, comfortable applying business insight and financial expertise to identify & qualify selling opportunities.
You have strong negotiating skills to engage internal resources, including BDMs, Cisco Services and Partners.
You have fluency in English and one of local North languages
Why CiscoWe connect everything: people, processes, data, and things. We innovate everywhere, taking bold risks to shape the technologies that give us smart cities, connected cars, and handheld hospitals. And we do it in style with unique personalities who aren't afraid to change the way the world works, lives, plays and learns.We Are Cisco.
Les mer om stillingen, fakta og søknadsprosess
Fakta om stillingen og søknadsprosess
Relaterte studier og skoler for denne stillingen
Se også alle studier innen:
Søknadsinformasjon
Se stillingsteksten ovenfor for informasjon om hvordan du søker på stillingen. Om du ikke skulle finne denne informasjonen der, besøk firmaets hjemmeside.
Viktig melding: Denne stillingen har utløpt / er ikke aktiv
Lagre stillingen eller abonner på tilsvarende muligheter
Lagre stillingen
Du kan lagre denne stillingen i en personlig liste
Notater
Du kan legge til et personlig notat (kun synlig for deg)
Abonner på tilsvarende stillinger
Vi sender deg stillinger som dette automatisk (basert på Yrke(r), Fagområde og Sted i annonsen.
Abonner på stillinger fra Cisco Systems
Tags
Rekrutteringskalender
19 STILLINGER UTLØPER I DAG (SISTE SØKNADSFRIST)
3 STILLINGER UTLØPER I DAG (SISTE SØKNADSFRIST)
21 ledige stillinger
Søknadsfrist: Fortløpende

Søknadsfrist: Fortløpende

Søknadsfrist: Fortløpende

Søknadsfrist: Fortløpende

Søknadsfrist: Fortløpende

Søknadsfrist: Fortløpende

Søknadsfrist: Fortløpende

Søknadsfrist: Fortløpende
Internship / Praktikanter
Antall interns: 14 (flere)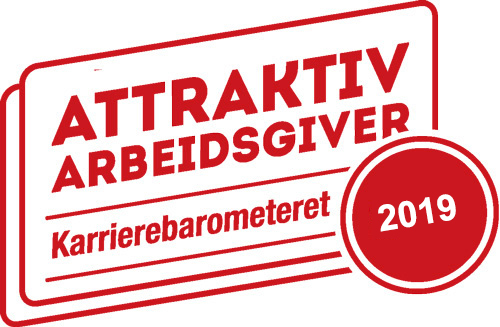 Fakta om Cisco Systems
Bransjen(e) til Cisco Systems

Fagområder Cisco Systems ansetter til

Steder hvor Cisco Systems har avdelinger

Yrker Cisco Systems ansetter til