Ledig stilling
Denne stillingen har utløpt / er ikke aktiv
Agile Project Manager (risk operations) Statkraft
Viktig melding: Denne stillingen har utløpt / er ikke aktiv
This is an exciting period to join Statkraft. The power industry is being transformed through the rapid rise of the renewable generation. Statkraft is pursuing a growth strategy by expanding as an onshore wind and solar developer, optimising flexible hydropower and developing our market operations.
The Markets, Finance, Risk and Operations (MFRO) team is the unit that is responsible for developing and managing the system backbone for the Markets, Finance and Risk (MFR) department. In addition, MFRO owns and manages data end-to-end, as well as being a change and alignment vehicle for MFR, including process optimisation, continuous improvement and agile development. The MFRO team is divided into three locations: Oslo, Dusseldorf and Amsterdam. We are recruiting for a hands-on Project Manager to focus on the agile operations business within MFRO. The new resource will be in Düsseldorf or Oslo.

Your role:
The purpose of this role is to help the Risk and Operations (MFRO) team to self-organize, self-manage, and deliver via effective agile practices. This includes the following activities:
Conduct agile sprint planning sessions
Manage sprint development cycles and report sprint progress
Track and remove impediments for Scrum teams
Track and report team velocity, sprint progress and milestone delivery
Observe and coach on agile values and principles
Support collaboration over all teams and inside of a scrum team
Ensure that agile team is equipped with tools and techniques that End-to-End Scenarios and User Stories can be completed
Foster a continuous improvement mind-set and cares for optimizing processes
The position reports to Head of the Markets, Finance, Risk and Operations Team.

Your profile:
Degree in economics, mathematics, computer science, engineering or similar with strong academic results
Working experience with Agile practices (e. g. Scrum or Kanban)
Experience in using JIRA, Confluence/WIKI/SharePoint
Adept at working within highly matrixed organization
Understand development methodology and lifecycle
Strong software troubleshooting skills and understanding of programming constructs
Well-organized with excellent communication and reporting skills
Excellent verbal and written communication skills in English, including slide production and written memoranda
Experience with (IT) project management
Strong communication skills with the ability to manage numerous stakeholders
Operations experience in a utility business of advantage
Self-driven, creative, motivated, and positive team player

Statkraft offers:
Professional and personal development in an exciting company
A positive working environment characterized by competence, responsibility and innovation
A diverse workplace with regards to gender, age and cultural background
Competitive terms of employment and excellent benefit schemes
Travelling will be required, approximately 25-40 days a year.
Challenged?
For us, the ideas of our committed and ambitious colleagues make the difference. If you want to share our passion for renewable energy and be a part of tomorrow's energy world, please apply through our online application form at www.statkraft.com.
Les mer om stillingen, fakta og søknadsprosess
Fakta om stillingen og søknadsprosess
Relaterte studier og skoler for denne stillingen
Se også alle studier innen:
Søknadsinformasjon
Se stillingsteksten ovenfor for informasjon om hvordan du søker på stillingen. Om du ikke skulle finne denne informasjonen der, besøk firmaets hjemmeside.
Viktig melding: Denne stillingen har utløpt / er ikke aktiv
Lagre stillingen eller abonner på tilsvarende muligheter
Lagre stillingen
Du kan lagre denne stillingen i en personlig liste
Notater
Du kan legge til et personlig notat (kun synlig for deg)
Abonner på tilsvarende stillinger
Vi sender deg stillinger som dette automatisk (basert på Yrke(r), Fagområde og Sted i annonsen.
Abonner på stillinger fra Statkraft
Tags
Rekrutteringskalender
1 STILLING UTLØPER I DAG (SISTE SØKNADSFRIST)
Traineeprogram
Antall traineer: 8 (Varierer)

Antall traineer: 1 (flere)
Internship / Praktikanter
Antall interns: 6 (Varierer)
Lærlinger
Antall lærlinger: 10 (Flere)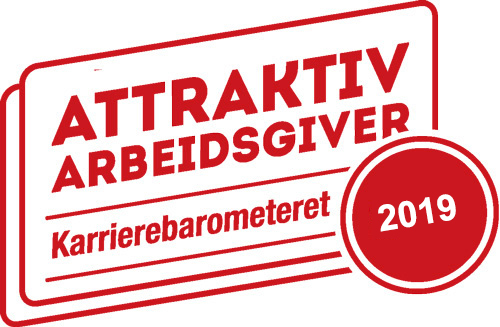 Fakta om Statkraft
Bransjen(e) til Statkraft

Fagområder Statkraft ansetter til

Steder hvor Statkraft har avdelinger

Yrker Statkraft ansetter til