FM and Real Estate Manager Rambøll
Søknadsfrist :
25.08.2019
We invite you to bring your solid experience in Facility Management into play as you create long-term and effective solutions that add value to Rambøll in Norway. To succeed in this role, you must have a B.Sc. or MSc. level in engineering, economics or similar and extensive experience in FM and/or Real Estate Management, preferably in a large international organisation. Are you our new FM and Real Estate Manager? Click the apply-button to send your application.

Inviting bright minds

Do you want to push the boundaries of your profession and develop your excellence in an open, collaborative and empowering culture? We work to create a sustainable future and our inspiring projects and innovative solutions aim to set the standard among our peers. You will join a global company that has been growing successfully since its founding in 1945. Together, we lead and leave a positive impact on societies, companies and people around the world.

You will join our FM and Real Estate department

As our new FM and Real Estate Manager you will be part of a global team of FM Managers that report to the Senior Director of Global FM & RE – and as Head of FM&RE in Norway responsible for managing FM services and space in 23 locations (approx. 39.000 m2) across Norway that houses a total of ca 1.590 employees. You will be responsible for an annual budget of more than NOK 150 million and manage a small team of FM professionals. You will be responsible for handling a variety of tasks, which require flexibility and prioritisation capability, and will allow you to utilise all your skills and abilities.

Your key tasks and responsibilities will be:

Develop and manage a small centralised FM organisation in Norway.
Manage delivery of our FM services to our users whilst meeting budgets and other objectives set out for the FM operation in Norway.
Work closely with the global FM&RE team, other support functions, suppliers and relevant stakeholders to achieve the agreed objectives
Lead the move to our new Head Office in Oslo during 2020.
Minimise space usage and costs related to managing and operating the office portfolio.
Ensure a high level of satisfaction within our offices and related services among building users including our visitors.
Manage various FM projects with a national impact, e.g. implementation of new workflows, office refurbishments, FM related IT-applications etc.

Your starting point for constant growth

From the moment you join Ramboll, we will support your personal and professional development so that you grow with the company. For this role, we believe your starting point is:

Solid experience as people manager, contract manager and project manager with the ability to manage change and relations with internal customers, decision makers, suppliers and team members.
Communication in Norwegian and English to all levels of the organisation.
Self-starter and strong leader with the ability to produce results in a complex and international matrix organisation.

Personal qualities that will help you succeed in this role include: high spirits and a team player, and you thrive in an informal and solution-oriented international environment characterised by growth and change.

Welcome to our Support Organisation

In Ramboll's Support Organisation we take pride in keeping Ramboll running smoothly, enabling bright minds throughout the organisation to focus on their areas of expertise as we tie together all parts of the business. We provide support within areas like Finance, HR, IT, Legal, Communication, Facility Management and more, coordinating efforts and securing common ground for the development and servicing of clients and markets.

Join Global Facility Management and Real Estate within Ramboll

Global Facility Management and Real Estate (FM & RE) supports all Ramboll's business units and handles a variety of tasks related to particularly building operations, catering, cleaning, fleet, printing, receptions and site security.

Alongside the daily operations, we are working on the development of the function and continuous optimisation of our services to approx. 15.000 employees in + 300 locations worldwide.

FM&RE was formed in beginning of 2015 with a mission to ensure that we have an effective FM setup in place that across all countries can optimise and deliver effective FM services of high quality contributing to Ramboll's continued growth and development.

Ramboll in Norway

Ramboll is the 4th largest engineering, design and consultancy company in Norway. Here, you can apply your professional passion for high quality and innovation to services like Sustainable Cities Development, Planning, Buildings, Railroads, Roads and Environmental Consulting. Together, we strive to create the right solutions for our clients, always exploring and considering new concepts, methods and technologies to deliver more value.

How to apply

Apply online. Attach your CV, cover letter and relevant documents showcasing why you are the right fit for the role, and when you are available to start. We look forward to receiving your application.

If you want to know more about the position, please contact Senior Director Johnny Jacobsen at phone no. +45 51 61 61 67 or mail JOHJ@Ramboll.dk.

Deadline: 25.08.2019.
Les mer om stillingen, fakta og søknadsprosess
Bli kjent med Rambøll
Møt noen av våre kollegaer
Fakta om stillingen og søknadsprosess
Relaterte studier og skoler for denne stillingen
Se også alle studier innen:
Søknadsinformasjon
Se stillingsteksten ovenfor for informasjon om hvordan du søker på stillingen. Om du ikke skulle finne denne informasjonen der, besøk firmaets hjemmeside.
Søknadsfrist :
25.08.2019
Lagre stillingen eller abonner på tilsvarende muligheter
Lagre stillingen
Du kan lagre denne stillingen i en personlig liste
Notater
Du kan legge til et personlig notat (kun synlig for deg)
Abonner på tilsvarende stillinger
Vi sender deg stillinger som dette automatisk (basert på Yrke(r), Fagområde og Sted i annonsen.
Abonner på stillinger fra Rambøll
Tags
Rekrutteringskalender
1 STILLING UTLØPER I DAG (SISTE SØKNADSFRIST)
Internship / Praktikanter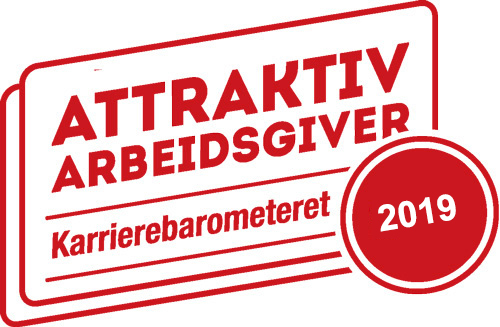 Fakta om Rambøll
Fagområder Rambøll ansetter til

Steder hvor Rambøll har avdelinger

Yrker Rambøll ansetter til