Software Engineer with focus on Machine Learning Cisco Systems
Søknadsfrist :
Behandles fortløpende
Why Cisco:
Cisco plays a crucial role in driving next generation software innovations including cloud, mobile, hardware, embedded, desktop and security spaces. At Lysaker, on the outskirts of Oslo, we have a team of 350 engineers who create breathtaking collaboration products using bleeding edge technology in order to make it easier for people to connect. You will build applications that make technology accessible to people on a variety of devices. Imagine, design, and create solutions to transform how we work, live, learn and play.

With your passion for product development, you will be part of a team that develops the next generation collaboration technology and cloud services. Our development team is involved from board bring-up, all the way to the user interface, as well as deploying software to our cloud platform. We use different programming languages for different use cases where C/C++, Java, Python on Linux and Android are the most frequently used.


What you will do:
• develop machine learning based solutions and services using languages such as Python and C++ 

• create great collaboration experiences by writing quality software on multiple platforms

• be a key part of a high performing cross-functional scrum team. You will work closely with other developers, testers, designers and product management during our iterative development cycles, where product development is done from idea to complete products 

• deploy your code and get fast feedback on usage and adoption from real customers

• use state of the art hardware, technology, methods and tools, while learning from your talented colleagues

What we offer you: 

• Room to play: At Cisco, you will be challenged and developed whilst having fun. We value a culture of smart risks, and think it is better to try and fail than not try at all.

• A world of opportunities: Personalized learning, mentoring, stretch assignments and world-class career growth programs
• Design-awarded office: Our innovation center is located at Lysaker, Oslo, with easy access by public transport. We have the largest in-house design community in Norway and have won prestigious design awards like iF Gold and Red Dot Best of the Best.

• We believe flexibility in the workplace is important to make sure you have a good work-life balance

• Culture of recognition: From praise to promotions, bonuses, incentives, patent programs and innovation challenges, recognition and gratitude is part of everyday work life at Cisco

• A value-driven culture: Cisco was ranked one of Norway's 5 best companies to work for in Great Place To Work in 2015. Cisco was ranked one of the world's 8 best companies to work for in Great Place to Work 2018.

• Competitive salary package with pension and insurances

What you need to be eligible:
• Relevant education (bachelor or higher)

• Proven track record from previous work experience

• Solid understanding of computer science fundamentals and software engineering with an aptitude for learning new technologies

• Experience with multiple programming languages
• A genuine interest in the field of machine learning, and the ability to implement bleeding edge algorithms
• Experience with machine learning frameworks such as Caffe, TensorFlow and PyTorch is an advantage
• Possess creative problem-solving skills and excellent troubleshooting skills

• Good English verbal and written skills

We have a unique team of talented colleagues who are eager to help, and we solve interesting problems while creating products that the whole world uses. Our passion for collaboration has enabled us to create a market leading portfolio of products. We offer meaningful work for sharp and curious minds, "Nordic flexibility" and international opportunities in a global company. https://www.youtube.com/user/cisconorway/featured
#LI-EMEAAW1
#LI-PRIORITY
Les mer om stillingen, fakta og søknadsprosess
Fakta om stillingen og søknadsprosess
Relaterte studier og skoler for denne stillingen
Se også alle studier innen:
Søknadsinformasjon
Se stillingsteksten ovenfor for informasjon om hvordan du søker på stillingen. Om du ikke skulle finne denne informasjonen der, besøk firmaets hjemmeside.
Søknadsfrist :
Behandles fortløpende
Lagre stillingen eller abonner på tilsvarende muligheter
Lagre stillingen
Du kan lagre denne stillingen i en personlig liste
Notater
Du kan legge til et personlig notat (kun synlig for deg)
Abonner på tilsvarende stillinger
Vi sender deg stillinger som dette automatisk (basert på Yrke(r), Fagområde og Sted i annonsen.
Abonner på stillinger fra Cisco Systems
Tags
21 ledige stillinger
Søknadsfrist: Fortløpende

Søknadsfrist: Fortløpende

Søknadsfrist: Fortløpende

Søknadsfrist: Fortløpende

Søknadsfrist: Fortløpende

Søknadsfrist: Fortløpende

Søknadsfrist: Fortløpende

Søknadsfrist: Fortløpende
Internship / Praktikanter
Antall interns: 14 (flere)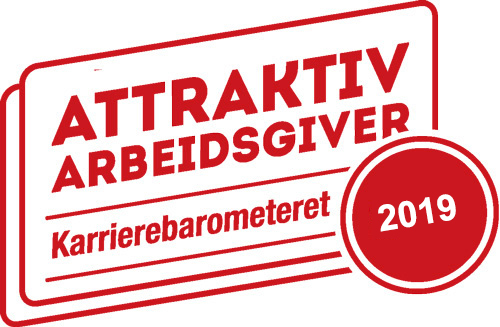 Fakta om Cisco Systems
Bransjen(e) til Cisco Systems

Fagområder Cisco Systems ansetter til

Steder hvor Cisco Systems har avdelinger

Yrker Cisco Systems ansetter til