Søknadsfrist :
Behandles fortløpende
What You'll Do
Cisco seeks a Consultant to help with project delivery. This Network consultant will work together with cross architectural Architects, and will target in specific the DC and Network programmability (software defined automation) domain.
Responsibilities:
• Responsible design, implementation and testing from end-to-end DC networking solution.
• Assist in reconciling requirements, refining and validating dependencies for implementation, execution upon testing
• Creates opportunities by Identifying gaps in customers' capabilities and relating them to technical up sell solutions
• Actively engages within the project life cycle, from initial kickoff through network requirements analysis, design and implementation phases for DC projects.
• Surveys customer landscape for solution insights, direction, vendors, and methods best to practice
Who You'll Work With
Our Customer Experience (CX) organization helps customers optimize their network investment and speed adoption and migration of advanced technologies. We are part of a worldwide organization that provides Cisco's customers and partners with a suite of professional engineering support offerings to achieve a high-performance network for the next generation of network applications.
Who You Are
You are a seasoned engineer who has experience within multiple projects and has usually performed in a variety of different roles (design / implement / test / support).
Requirements:
• Requires an undergraduate degree (or equivalent).
• Experience in a customer centric roles, within delivery, IT, engineering; experience with Cisco router and switch, SDN, data center solutions (ACI), understanding of virtualization technologies.
• Cisco certification preferred; experience with Containers, Ansible, Python, CICD environments seen as a plus
• Requires proven and effective collaboration skills, with the ability to work effectively with others through conflicting pressures and priorities.
• Possess core skills in: problem solving, customer relationship management, delivery of client presentations, and active listening.
• Ability to understand customer strategies, business challenges, and desired business outcomes and develop a technology, solutions-oriented strategy
• Conversant in IT operations processes (e.g., ITIL) and how IT processes, practices, and capabilities are leveraged in solution development, deployment, and management.
• Security cleared (for Norway) or willingness and eligibility for obtaining one
• Fluent English and Norwegian language
Why Cisco
At Cisco, each person brings their unique talents to work as a team and make a difference.
Yes, our technology changes the way the world works, lives, plays and learns, but our edge comes from our people. We connect everything – people, process, data and things – and we use those connections to change our world for the better.
We innovate everywhere - From launching a new era of networking that adapts, learns and protects, to building Cisco Services that accelerate businesses and business results. Our technology powers entertainment, retail, healthcare, education and more – from Smart Cities to your everyday devices.
We benefit everyone - We do all of this while striving for a culture that empowers every person to be the difference, at work and in our communities. Colorful hair? Don't care. Tattoos? Show off your ink. Like polka dots? That's cool. Pop culture geek? Many of us are. Be you, with us! #WeAreCisco
Les mer om stillingen, fakta og søknadsprosess
Fakta om stillingen og søknadsprosess
Relaterte studier og skoler for denne stillingen
Se også alle studier innen:
Søknadsinformasjon
Se stillingsteksten ovenfor for informasjon om hvordan du søker på stillingen. Om du ikke skulle finne denne informasjonen der, besøk firmaets hjemmeside.
Søknadsfrist :
Behandles fortløpende
Lagre stillingen eller abonner på tilsvarende muligheter
Lagre stillingen
Du kan lagre denne stillingen i en personlig liste
Notater
Du kan legge til et personlig notat (kun synlig for deg)
Abonner på tilsvarende stillinger
Vi sender deg stillinger som dette automatisk (basert på Yrke(r), Fagområde og Sted i annonsen.
Abonner på stillinger fra Cisco Systems
Tags
23 ledige stillinger
Søknadsfrist: Fortløpende

Søknadsfrist: Fortløpende

Søknadsfrist: Fortløpende

Søknadsfrist: Fortløpende

Søknadsfrist: Fortløpende

Søknadsfrist: Fortløpende

Søknadsfrist: Fortløpende

Søknadsfrist: Fortløpende
Internship / Praktikanter
Antall interns: 14 (flere)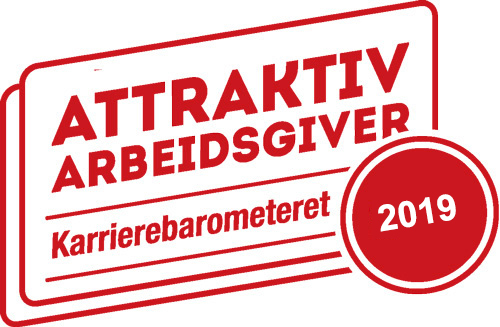 Fakta om Cisco Systems
Bransjen(e) til Cisco Systems

Fagområder Cisco Systems ansetter til

Steder hvor Cisco Systems har avdelinger

Yrker Cisco Systems ansetter til