Søknadsfrist :
29.09.2019
We invite you to bring your strong business orientated mindset into play as you provide HR leadership delivering value to our business and support business decisions across the market units. To succeed in this role you must have more than 10 years of senior HR management experience, and preferably experience within a matrix setup from a global company. Are you our new HR Director? Click the apply-button to send your application.

Inviting bright minds

Do you want to push the boundaries of your profession and develop your excellence in an open, collaborative and empowering culture? We work to create a sustainable future and our inspiring projects and innovative solutions aim to set the standard among our peers. You will join a global company that has been growing successfully since its founding in 1945. Together, we lead and leave a positive impact on societies, companies and people around the world.

You will join our leadership team

As our new HR Director you will be part of the Global HR Leadership team with a dotted line to the Group HR Director, and report directly to the Managing Director for Norway. You will be a strategic sparring partner for him and the country leadership team. Together with the leadership team you will be responsible to oversee the implementation of global HR initiatives at local level.

In the role as HR Director you will be responsible for a small team of HR Business Partners as you will be overseeing the teams within the HR support function. You will be responsible for the implementation of all people and organisation development strategies and activities supporting the business strategy across all 16 offices in Norway. This encompass a vast variety of areas such as; Performance & Talent Management, Compensation & Benefits, Organisational changes, Mobility, Employee Relations, HR Administration, Recruiting, Reporting, Employee board representation and direct support to the business units.

As a member of the Global HR Leadership team in Ramboll, we will offer you an excellent opportunity to be working closely with your colleagues across many different geographies. It is important that you continuously stay up to date with best practices within your field. This means constantly improving HR at both a strategic and operational level in Ramboll by reaching out to, and engaging with HR experts both within and outside the organisation.

We imagine that you have hands on experience with and takes responsibility for:

Annual HR processes supporting the management of the end to end employee life cycle
Leads the development activities and change management supporting local and global initiatives
Providing recommendations to organisation strategic thinking and direction by establishing human resources objectives in line with organisational objectives
Leading labour-law processes including collective labour agreements and union negotiations
Talent planning and resource management across multiple business units supporting high profitability
Driving HR professionally ensuring that the Norwegian business is fit to adapt and meet the requirements in the talent market
M&A activities ensuring a swift and effective onboarding of newly acquired companies
Driving HR enabling Ramboll to meet growth and profitability targets and at the same time bringing the best to our clients.

Your starting point for constant growth

From the moment you join Ramboll, we will support your personal and professional development so that you grow with the company. For this role, we believe your starting point is:

Preferably M.Sc. in Business Administration, HR or similar
More than 10 years for senior HR management experience
Experience within a matrix setup from a global company

You are passionate about HR, and you have a global and collaborative mindset, enabling you to develop and implementing HR strategies.

You are a value creator and have a strong business acumen. Preferably you have several years of experience being a trusted advisor to senior leadership enabling them to take the right decisions supporting a profitable growth strategy.

In your previous work, you have gained experience in implementing organisational changes in global organisations, by effective influencing of stakeholders to achieve 'win win' solutions, thereby experiencing the complexities and exciting challenges that lies in the process.

You are an inspiring leader who apply sound personal judgement in all interactions. You work independently with a strong sense of integrity, but you are also perceived as emphatic with a good sense of humour.

Ramboll in Norway

Ramboll is the 4th largest engineering, design and consultancy company in Norway. Here, you can apply your professional passion for high quality and innovation to services like Sustainable Cities Development, Planning, Buildings, Railroads, Roads and Environmental Consulting. Together, we strive to create the right solutions for our clients, always exploring and considering new concepts, methods and technologies to deliver more value.

How to apply

Apply online. Attach your CV, cover letter and relevant documents showcasing why you are the right fit for the role, and when you are available to start. We look forward to receiving your application.

Deadline: 29.09.2019.

If you have questions, please contact Rambøll Recruiting Lead Lene Rutle at 99 20 36 04.
Les mer om stillingen, fakta og søknadsprosess
Bli kjent med Rambøll
Møt noen av våre kollegaer
Fakta om stillingen og søknadsprosess
Relaterte studier og skoler for denne stillingen
Se også alle studier innen:
Søknadsinformasjon
Se stillingsteksten ovenfor for informasjon om hvordan du søker på stillingen. Om du ikke skulle finne denne informasjonen der, besøk firmaets hjemmeside.
Søknadsfrist :
29.09.2019
Lagre stillingen eller abonner på tilsvarende muligheter
Lagre stillingen
Du kan lagre denne stillingen i en personlig liste
Notater
Du kan legge til et personlig notat (kun synlig for deg)
Abonner på tilsvarende stillinger
Vi sender deg stillinger som dette automatisk (basert på Yrke(r), Fagområde og Sted i annonsen.
Abonner på stillinger fra Rambøll
Tags
Rekrutteringskalender
1 STILLING UTLØPER I DAG (SISTE SØKNADSFRIST)

25 STILLINGER UTLØPER I DAG (SISTE SØKNADSFRIST)
2 STILLINGER UTLØPER I DAG (SISTE SØKNADSFRIST)

2 STILLINGER UTLØPER I DAG (SISTE SØKNADSFRIST)
Internship / Praktikanter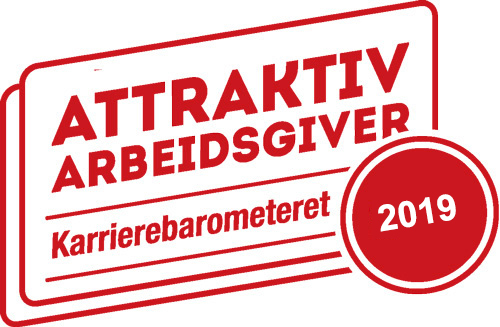 Fakta om Rambøll
Fagområder Rambøll ansetter til

Steder hvor Rambøll har avdelinger

Yrker Rambøll ansetter til