Product Sales Specialist, Norway Cisco Systems
Søknadsfrist :
Behandles fortløpende
Are you looking for an inspiring and positive company? Are you wanting to work with smart, creative and collaborative colleagues? At Cisco Meraki is becoming known as the most successful acquisition in Cisco's history (and certainly the most fun).
What do we do? We craft 100% cloud managed IT that simply works.
Cisco Meraki has grown to become an industry leader in the IT space, with over 350,000 customers and almost 2 million active networks and counting around the world. We have a comprehensive set of solutions which allows customers to seize new business opportunities and reduce operational costs. Meraki is known for simplifying powerful technology through our products and services - and for the people behind them. As the fastest growing cloud-managed networking team in the world, our products and technology architecture are changing the face of enterprise networking and making cloud-managed IT a reality.
As a Product Sales Specialist at Meraki, you will be responsible for driving Cisco Meraki Commercial and Public Sector revenue in Norway. You will ideally be based in Oslo, with the ability to travel across a large part of the country. Through prospecting, finding opportunities, and collaborating with Cisco account teams and partners, you will drive deals through close, delivering on and exceeding your quarterly quota. Your success will be dependent not only on your ability to sell, but also on the relationships you develop with all involved in the business. This is a high-energy position requiring an individual to be deeply motivated and results-driven with a hunter mentality; it will also require someone who is equally comfortable working in a strategic and tactical capacity.
What you will do:
Develop a predictable pipeline of short, mid, and long-term business for our corporate customers

Practice consultative selling to solve business problems

You will ask the right questions and build relationships

Close deals and consistently remain highly competitive in the market space

Work in highly collaborative environments to team with Cisco Account Managers, Sales Engineers, Marketing, and Channel Partners in the region to drive revenue and contribute to impressive YoY growth rates

Help to exceed customer expectations by identifying impactful user cases that enable people to transform their businesses with Meraki solutions

Maintain and lead detailed and accurate quarterly forecasting

Evangelise your customers and ecosystem around you on the concept of cloud-managed networking for digital business

Motivate and build extended teams around you to unlock the power of Cisco's Sales organisation, customer base and partner organisation
Who you are:
Open and Trustworthy – you think the best of those around you, ask questions to confirm this and avoid jumping to conclusions. You treat others with respect.

Self-aware – you understand how others perceive you, and have the ability to understand a situation from the perspective of others.

Results Oriented – you identify areas where we can improve as a team, and raise and address them directly.

Accountable – you take ownership of yourself and your circumstances

Collaborative - you share early and often to engage those around you
You will have:
Bachelor's degree or equivalent (not a necessity)

5+ years technology sales experience with at least 3 years demonstrated success in a field sales capacity

Proven ability to build new relationships, navigate complex organizations and influence multiple stakeholders

Fluency in Norwegian and English

Consistent track record of shown success

Extraordinary relationship building skills and validated decision-making ability

The ability to travel up to 50%

A willingness to learn, a real passion for customer delight, and a desire to have an absolute blast while improving the lives of others
At Cisco Meraki, we don't just accept difference – it's one of our key values. Everybody in means we listen to each other's opinions. Everybody is accepted and valued here, and we are a team that works as one towards our goals. We recognize that diverse teams make the strongest teams, and we encourage people from all backgrounds to apply.
Cisco is an Affirmative Action and Equal Opportunity Employer and all qualified applicants will receive consideration for employment without regard to race, colour, religion, gender, sexual orientation, national origin, genetic information, age, disability, veteran status, or any other legally protected basis. Cisco will consider for employment, on a case by case basis.
Les mer om stillingen, fakta og søknadsprosess
Fakta om stillingen og søknadsprosess
Relaterte studier og skoler for denne stillingen
Se også alle studier innen:
Søknadsinformasjon
Se stillingsteksten ovenfor for informasjon om hvordan du søker på stillingen. Om du ikke skulle finne denne informasjonen der, besøk firmaets hjemmeside.
Søknadsfrist :
Behandles fortløpende
Lagre stillingen eller abonner på tilsvarende muligheter
Lagre stillingen
Du kan lagre denne stillingen i en personlig liste
Notater
Du kan legge til et personlig notat (kun synlig for deg)
Abonner på tilsvarende stillinger
Vi sender deg stillinger som dette automatisk (basert på Yrke(r), Fagområde og Sted i annonsen.
Abonner på stillinger fra Cisco Systems
Tags
22 ledige stillinger
Søknadsfrist: Fortløpende

Søknadsfrist: Fortløpende

Søknadsfrist: Fortløpende

Søknadsfrist: Fortløpende

Søknadsfrist: Fortløpende

Søknadsfrist: Fortløpende

Søknadsfrist: Fortløpende

Søknadsfrist: Fortløpende
Internship / Praktikanter
Antall interns: 14 (flere)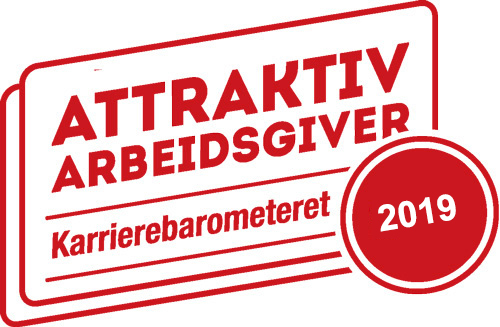 Fakta om Cisco Systems
Bransjen(e) til Cisco Systems

Fagområder Cisco Systems ansetter til

Steder hvor Cisco Systems har avdelinger

Yrker Cisco Systems ansetter til