Product Sales Specialist - Enterprise Networking Cisco Systems
Søknadsfrist :
Behandles fortløpende
What You'll Do
The Product Sales Specialist (PSS) will work in the Enterprise Networking team, and is a customer-focused technical sales professional who provides sales information and relation with customers.
The PSS has direct sales accountability for specific opportunities, demonstrating knowledge across the broad Cisco portfolio, including software and services. Strong knowledge of Cisco portfolio and record of success in an ambitious area.
In this job:
You are a senior customer-focused technical and architectural sales professional.
You provide an operational relationship with the customer and collaborate with account team and Business Entities to develop customer focused architectures.
You demonstrate operational knowledge of an industry leading company.
You have a solid grasp of the industry trends in the customer's verticals
You act as a trusted advisor in the account and work with the account team to demonstrate the business value of Cisco solutions, architectures, and services by aligning opportunities with a 1-3 year cross-architectural vision through focusing on business outcome.
You will serve as the lead advocate for customers / partners within Cisco
You will build and follow up leads with existing and new customers
At Cisco you will be the first to benefit from what our technology can offer. Our approach is to enable you to be flexible in how you arrange your work, making sure you give and take the best.
This role will primarily be centred around Mobility and Wireless solutions.
Who You'll Work With
Cisco Product sales specialists delivers the message about the vital role the network plays to our customers and partners.
New demands on the network are calling for new solutions: SDN, automation, telemetry & analytics, but even more meaningfully secure networks that can sense and implement security threats.
We help customers understand how to use the "state of the art" networks. And make it possible for them to achieve their business goals in ways they would never have imagined.
The network touches everything: come and define it with us.
Who You Are
5 plus years or equivalent experience in markets where Cisco contends.
Minimum 5 years field pre-sales experience, working as a PSS, product manager or related field experience with customer interaction or technical customer facing experience.
You possess a Bachelor or Master degree in computer science, computer engineering or related discipline.
Excellent written and verbal communication skills.
Proficiency in Norwegian and English is required
Skills
You will have detailed knowledge in Cisco architectures and component parts. With that knowledge, you are able to lead and define the solutions for your customers, including good analytic and decision-making skills.
Thorough understanding and deep dive into some or all of the following technologies:
Switching, Routing, Wireless LAN, network orchestration, Data Center, Collaboration, Video, Internet of Things and Security.
Knowledge of and/or experience with Cisco products are preferred.
Experienced at using initiative, discretion and judgment to apply technical solutions to complex sales opportunities.
Experienced at customer interactions from the CIO through to technical staff.
Good knowledge of sales cycle and success within sales.
Great relationship building skills, tenacity, resilience.
Ability to work independently and remotely as well as with your team to accomplish objectives.
Good understanding of the market space and offerings.
Good understanding and experience in working through and with partners
Understand the operational side of running an infrastructure.
We Are Cisco
#WeAreCisco, where each person is unique, but we bring our talents to work as a team and make a difference. Here's how we do it.
We embrace digital, and help our customers implement change in their digital businesses. Some may think we're "old" (30 years strong!) and only about hardware, but we're also a software company. And a security company. A blockchain company. An AI/Machine Learning company. We even invented an intuitive network that adapts, predicts, learns and protects. No other company can do what we do – you can't put us in a box!
But "Digital Transformation" is an empty buzz phrase without a culture that allows for innovation, creativity, and yes, even failure (if you learn from it.)
Day to day, we focus on the give and take. We give our best, we give our egos a break and we give of ourselves (because giving back is built into our DNA.) We take accountability, we take bold steps, and we take difference to heart. Because without diversity of thought and a commitment to equality for all, there is no moving forward.
So, you have colorful hair? Don't care. Tattoos? Show off your ink. Like polka dots? That's cool.
Les mer om stillingen, fakta og søknadsprosess
Fakta om stillingen og søknadsprosess
Relaterte studier og skoler for denne stillingen
Se også alle studier innen:
Søknadsinformasjon
Se stillingsteksten ovenfor for informasjon om hvordan du søker på stillingen. Om du ikke skulle finne denne informasjonen der, besøk firmaets hjemmeside.
Søknadsfrist :
Behandles fortløpende
Lagre stillingen eller abonner på tilsvarende muligheter
Lagre stillingen
Du kan lagre denne stillingen i en personlig liste
Notater
Du kan legge til et personlig notat (kun synlig for deg)
Abonner på tilsvarende stillinger
Vi sender deg stillinger som dette automatisk (basert på Yrke(r), Fagområde og Sted i annonsen.
Abonner på stillinger fra Cisco Systems
Tags
23 ledige stillinger
Søknadsfrist: Fortløpende

Søknadsfrist: Fortløpende

Søknadsfrist: Fortløpende

Søknadsfrist: Fortløpende

Søknadsfrist: Fortløpende

Søknadsfrist: Fortløpende

Søknadsfrist: Fortløpende

Søknadsfrist: Fortløpende
Internship / Praktikanter
Antall interns: 14 (flere)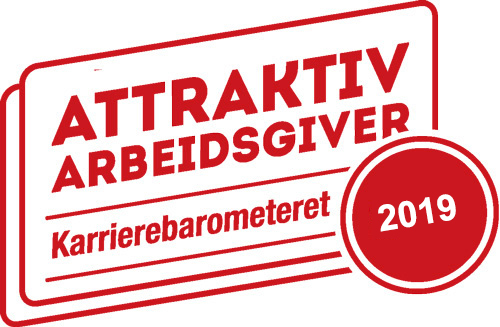 Fakta om Cisco Systems
Bransjen(e) til Cisco Systems

Fagområder Cisco Systems ansetter til

Steder hvor Cisco Systems har avdelinger

Yrker Cisco Systems ansetter til