EMEA IES PreSales Manager Siemens
Søknadsfrist :
Behandles fortløpende
The significance of electric system design is nowhere more apparent than in the automotive industry, where disruption is happening simultaneously and is affecting how vehicles are developed, certified manufactured and utilized. The move from today's increasingly assisted vehicles to a fully automated autonomous machine offers tremendous opportunity and tremendous challenge. Similar observations can be made in other industries as well, including aerospace and machine building.
Capital delivers advanced automation across a flow extending from electrical/electronic architecture definition, through detailed electrical design and wire harness manufacturing, to documentation & diagnostics. It includes powerful functionality for the electrical domain including functional verification, manufacturing process generation, and configuration & design change management.
Siemens Digital Industies Software is currently looking for a Presales Manager to provide leadership to the EMEA Capital PreSales team supporting the sales teams across Europe.
As part of a Zone PreSales Management team, the candidate would manage the existing team of PreSales technical and business development resources to deliver high quality, value driven solutions and presentations to support the sales of the Company's software and meet the goals of the business. The individual will provide coaching in, the development and delivery of customer vision/solution demonstrations, presentations, benchmarks and showcases. In partnership with the Portfolio Development, Sales Orchestrators, Channel Partner and management, contribute to the sales pipeline strategy, understanding the PreSales contribution requirements. Review Key pursuits and accounts agreeing common approach and priorities. Manage business operations including budget/cost control, business planning, monitoring, and reporting. Manage personnel decisions such as recruitment, training and development, performance management, etc., in line with relevant regulations. Participate in relevant Zone level meetings and/or councils contributing to planning and reporting for required activity. Contribute to global initiatives originating from agreed council priorities and strategy.
Responsibilities:
Leadership & Mentoring
Individually, or as part of the PreSales Management team, define and drive the PreSales agenda across Zone to ensure that initiatives are focused toward using high quality, repeatable delivery and customer excellence to drive future software sales

Contribute to, and where appropriate own, specific initiatives for business, process improvement and knowledge management that support the Zone, Country and PreSales business objectives

Provide advice and coaching to PreSales team on the development and delivery of high quality technical and value presentations, communications of process and industry best practice adoption to customers in order for the customer to gain highest value from their PLM Solution.

Supports Definition, Development and Delivery of Domain Proofs and Value propositions

Serve as a business & commercial advocate within the PreSales team to deliver guidance and advice on business rigour within customer facing agenda and software sales pursuit

Working with the internal support functions and within the appropriate headcount policies and zone plan, take ownership of and drive the recruitment and selection of relevant PreSales staff, ensuring the advice and counsel is sought from the appropriate functional management where required
Operations
Establish efficient team structure within the PreSales team and effectively delegate responsibility within the team to achieve high quality PreSales delivery in line with company objectives.

Directs the PreSales activities of a PreSales team and act as an escalation point for process and customer issues.

Liaise with other Zone and Country PreSales Managers to ensure consistency of approach

Tracks customer purchasing and usage trends across zone sharing, suggesting and working with appropriate sales management to determine standards, processes and strategies, and identifying any gaps.

Represents and contributes "all levels" of the voice of the customer for technical and business strategy development with sales management and into Product Development

Pays close attention to major PreSales pursuits and develops senior business relationships to help support the software sale

Regularly review accounts and pursuits in team to manage PreSales priorities, work allocation and business risks, using the sales pipeline to support prioritisation, drive activities and allocate suitable resource

Lead team activity to support the adoption and implementation of Siemens Best Practice processes and procedures for the delivery of PreSales activities within Siemens, Channel Partners, and Strategic Partner companies.

Contribute to the development of country partner strategy and provide a support infrastructure, training and mentoring to enable the growth of PreSales skills to the channel, systems integrators and strategic partners

Supports activities to communicate capabilities via internal and external Awareness and Marketing Events.
PreSales Delivery
Support definition of Sales Account Strategy with supporting Value Proposition, Solution Outline and presentations.

Be the "challenger". Lead and mature the team to select the appropriate tools to determine the relevant level of technical proof and ROI needed to satisfy the prospects needs

Contribute to the creation and definition of Standards / Know How regarding PLM Value Messaging and/or Industry/Process Best Practices

For Strategic bid proposals, lead the bid team, liaise across the sales, presales and services functions to provide oversight and consultancy for, and communicate a clear vision of, the proposed solution within the industry context of the customer.
Requirements:
A degree in a general Engineering subject (e.g. Electrical, Software, Systems Engineering)

Ability to articulate value of complex software solutions to different levels in organizations

Demonstrated understanding of challenges in industrial electric/electronics development processes (ECAD)

Proven leadership skills for geographically distributed teams.

Experience in technical sales, or business development function.

Engineering tool know-how for ECAD tools

Able to travel to EMEA countries and communicate effectively with multiple nationalities and cultures.
Hugely beneficial to have:
Enterprise Architecture definition, in particular with Big Block diagrams

Experience with interfacing to CAD, PLM and other enterprise tools

Experience with Mentor, Zuken, Vector or Dassault portfolio.
Job ID: 185977
Organization: Digital Industries
Company: Siemens Industry Software Limited
Experience Level: Experienced Professional
Job Type: Full-time
Les mer om stillingen, fakta og søknadsprosess
Fakta om stillingen og søknadsprosess
Relaterte studier og skoler for denne stillingen
Se også alle studier innen:
Søknadsinformasjon
Se stillingsteksten ovenfor for informasjon om hvordan du søker på stillingen. Om du ikke skulle finne denne informasjonen der, besøk firmaets hjemmeside.
Søknadsfrist :
Behandles fortløpende
Lagre stillingen eller abonner på tilsvarende muligheter
Lagre stillingen
Du kan lagre denne stillingen i en personlig liste
Notater
Du kan legge til et personlig notat (kun synlig for deg)
Abonner på tilsvarende stillinger
Vi sender deg stillinger som dette automatisk (basert på Yrke(r), Fagområde og Sted i annonsen.
Abonner på stillinger fra Siemens
Tags
Rekrutteringskalender
4 STILLINGER UTLØPER I DAG (SISTE SØKNADSFRIST)
1 STILLING UTLØPER I DAG (SISTE SØKNADSFRIST)
20 ledige stillinger
Søknadsfrist: Fortløpende
Lærlinger
Antall lærlinger: (varierer)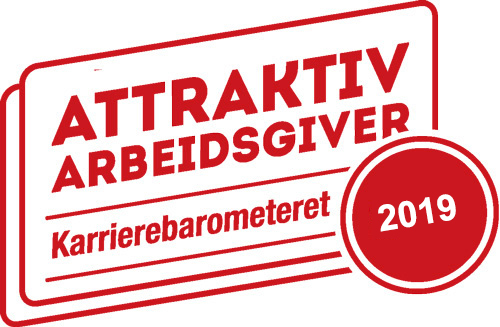 Fakta om Siemens
Fagområder Siemens ansetter til

Steder hvor Siemens har avdelinger

Yrker Siemens ansetter til