Ledig stilling
Denne stillingen har utløpt / er ikke aktiv
Senior management advisor Nordic Energy Management Statkraft
Viktig melding: Denne stillingen har utløpt / er ikke aktiv
Nordic Energy Management (ME) is part of the business area Market Operations & IT, and is responsible for optimizing the value of Statkraft's Nordic hydropower portfolio. The portfolio is one of Europe's largest, with a total installation of over 11,000 MW in Norway and Sweden. In addition to the hydropower portfolio, ME also manages the position of a growing wind portfolio which is currently approximately 2000 MW. In ME, there are around 85 employees working in an integrated business process that includes hydrology, market analysis, production planning, portfolio management and power trading.
Based on the competence and tools required for optimizing the Nordic hydropower portfolio, ME is also contributing significantly to realize Statkraft's strategic targets globally. Thus, projects in India, South America and other parts of Europe are run with support from ME experts.
Senior management advisor will report to the Vice President Financial optimization and portfolio management and cooperate closely with the Senior Vice President for Energy management.
Your role:
Be an important management advisor within Statkraft's core business area energy management
Support business processes cutting across the organisation
Drive and support projects across the organisation
Drive and support strategy processes within ME
Facilitate global sharing of Energy Management competence
Coordinate R&D efforts for market related activities
Facilitate ME management meetings and provide support to SVP ME with following up annual activity plan, administration etc
Your competence:
Relevant master's degree in Finance and Business Administration, science, economics or similar/equivalent
Experience with managing improvement projects from an international company, management consultancy or similar
Experience with or understanding of business strategy and market analysis is preferable
Experience from/with the energy industry is preferable
Fluently in English and Scandinavian language, both written and spoken
Statkraft manages critical infrastructure and services in several countries. The applicant must be eligible for security clearance and authorization.
Your profile:
Structured with the ability to see both the full picture and details
Good business acumen – commercially minded and result oriented
Ability to work well in a team
Ability to build strong relationships across the organisation
Self-driven and able work on several activities simultaneously, and handle tight deadlines
Good communication and collaboration skills
Statkraft offers:
Professional and personal development in a company experiencing strong growth
A positive working environment characterised by expertise, integrity and responsibility
A diverse workplace with regard to gender, age and cultural background
Competitive terms of employment and excellent benefit schemes
For more information about the position please contact Emil Schwabe-Hansen, (VP Financial optimization and portfolio management) mobile: +47 916 00 891 or Arild Tanem (SVP Energy management) mobile: +47 916 22 557.
For application, please register your CV and application on www.statkraft.no
Les mer om stillingen, fakta og søknadsprosess
Fakta om stillingen og søknadsprosess
Relaterte studier og skoler for denne stillingen
Se også alle studier innen:
Søknadsinformasjon
Se stillingsteksten ovenfor for informasjon om hvordan du søker på stillingen. Om du ikke skulle finne denne informasjonen der, besøk firmaets hjemmeside.
Viktig melding: Denne stillingen har utløpt / er ikke aktiv
Lagre stillingen eller abonner på tilsvarende muligheter
Lagre stillingen
Du kan lagre denne stillingen i en personlig liste
Notater
Du kan legge til et personlig notat (kun synlig for deg)
Abonner på tilsvarende stillinger
Vi sender deg stillinger som dette automatisk (basert på Yrke(r), Fagområde og Sted i annonsen.
Abonner på stillinger fra Statkraft
Tags
Rekrutteringskalender
1 STILLING UTLØPER I DAG (SISTE SØKNADSFRIST)
1 STILLING UTLØPER I DAG (SISTE SØKNADSFRIST)
Traineeprogram
Antall traineer: 8 (Varierer)

Antall traineer: 1 (flere)
Internship / Praktikanter
Antall interns: 6 (Varierer)
Lærlinger
Antall lærlinger: 10 (Flere)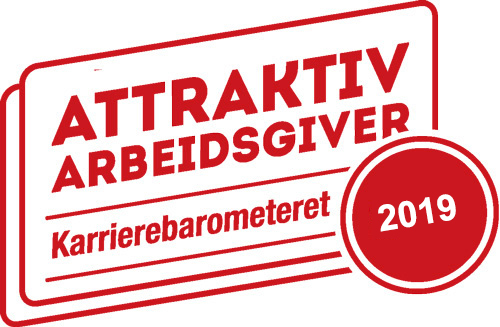 Fakta om Statkraft
Bransjen(e) til Statkraft

Fagområder Statkraft ansetter til

Steder hvor Statkraft har avdelinger

Yrker Statkraft ansetter til