Ledig stilling
Denne stillingen har utløpt / er ikke aktiv
Global Talent Management Specialist Hydro
Viktig melding: Denne stillingen har utløpt / er ikke aktiv
Global Talent Management Specialist
Do you want to shape our story with your personality, expertise and ambitions? At Hydro we are a global family of 35 000 people that extract, produce, shape and reuse the world's most flexible and sustainable metal into infinite innovations and applications.
HR in Hydro consists of three specialized areas: Global HR (GHR), HR Business Partners (HR BPs) and Global Business Services (GBS) HR. The role of GHR is to shape and safeguard, with a responsibility to design and develop global HR strategies, policies, processes and tools. GHR defines the framework that HR operates within and monitors HR performance, HR controlling and HR information system management.

We are fortunate to have highly talented employees and leaders throughout our company. We are now increasing our efforts to further develop these talents within a global framework, across business areas and geographies, to ensure a solid and diverse pipeline of top specialists and leaders for Hydro. To this end, we are hiring a senior resource to further develop and deliver a Global Talent Management framework.
Area of Responsibility
You will be the owner of a new Global Talent Management framework and process. This includes the initial design, development and subsequent coordination of tools and activities to ensure growth and retention of top talent, further enabling our organizational capability to deliver on Hydro's business strategy and priorities.

Some key tasks:
Collaborate closely with top management and business area HR BPs to identify and address business needs
Develop, implement and monitor a global framework, including talent pools
Identify global vendors, secure cost efficient and high-quality partners/solutions for development modules/elements
Manage global knowledge sharing and good practice within the company
Develop and follow up performance data and metrics to proactively identify improvement opportunities
Align with the other GHR process/application owners
Qualifications
Master's degree in a relevant field, e.g. Business, Science, Human Resource Management
Minimum 5 years' experience within the field of leadership and/or talent management programs
Ability to design and target development plans to enhance career growth
Experience from project management, stakeholder management, and process improvement
Strong advisory and facilitation skills - experience from management consulting can be an advantage
Knowledge of and interest in strategic HR developments and trends
Fluency in English
To succeed in this role, we believe you combine a structured approach with creative and conceptual abilities. You are proactive and thrive when managing multiple tasks in parallel. Although you are self-driven, others perceive you as a good collaborator and recognize your high work standards.
Additional Information
In this role you will report to Head of Global HR Organization and Leadership Development and be part of a department with 10 team members working with a range of global organization and leadership processes and systems.
The position is based in Oslo and will require some travelling, approx. 25-50 days annually.

Please enclose all relevant transcripts with your application (academic records/diplomas, certificates etc.). Only applications received through our online system will be considered, not via e-mail.

As part of our recruitment process, we use Semac for background check.
About the position
Apply beforeDecember 01, 2019OrganizationCorporate ManagementSchedule typeFull TimeCity / LocationNorway / OsloContract typePermanent Positions
Contacts
Lise Vinde Roth, Head of Global Organizational and Leadership Development
Phone: +47 951 71 007
Astrid Skogen, HR Specialist People Resourcing
Phone: +47 980 06 451
Les mer om stillingen, fakta og søknadsprosess
Fakta om stillingen og søknadsprosess
Relaterte studier og skoler for denne stillingen
Se også alle studier innen:
Søknadsinformasjon
Se stillingsteksten ovenfor for informasjon om hvordan du søker på stillingen. Om du ikke skulle finne denne informasjonen der, besøk firmaets hjemmeside.
Viktig melding: Denne stillingen har utløpt / er ikke aktiv
Lagre stillingen eller abonner på tilsvarende muligheter
Lagre stillingen
Du kan lagre denne stillingen i en personlig liste
Notater
Du kan legge til et personlig notat (kun synlig for deg)
Abonner på tilsvarende stillinger
Vi sender deg stillinger som dette automatisk (basert på Yrke(r), Fagområde og Sted i annonsen.
Abonner på stillinger fra Hydro
Tags
Rekrutteringskalender
3 STILLINGER UTLØPER I DAG (SISTE SØKNADSFRIST)
12 ledige stillinger
Søknadsfrist: 31.12.2019

Holmestrand, Karmøy, Kvinnherad, Høyanger, Årdal, Sunndal
Internship / Praktikanter
Antall interns: 30 (flere)
Lærlinger
Antall lærlinger: 80 (flere)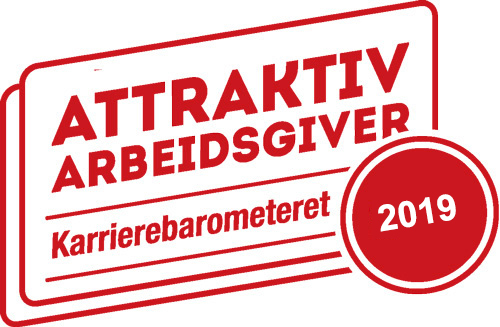 Fakta om Hydro
Fagområder Hydro ansetter til

Steder hvor Hydro har avdelinger