Ledig stilling
Denne stillingen har utløpt / er ikke aktiv
Group Leader Marine Geotechnics - (709) Multiconsult
Viktig melding: Denne stillingen har utløpt / er ikke aktiv
Stillingstittel
Group Leader Marine Geotechnics
Ansettelsesforhold
Heltid
Stillingsbeskrivelse
Are you ready to take the lead for marine geotechnics at our Oslo office? As Group Leader you will be developing our product and client portfolio within marine geotechnical engineering, based on our long track record on foundation engineering for subsea developments, platforms, floaters as well as offshore wind power and fish farming.

You will be leading the marine geotechnical team at our office at Skøyen with more than 15 highly skilled geotechnical engineers holding more than 40 years of experience within offshore soil investigations and geotechnical foundation engineering. The team is an integrated part of our geotechnical engineering group in Oslo with 60 geotechnical engineers providing geotechnical engineering services within all of Multiconsult's seven business segments.

Your focus will be further development of the marine geotechnical engineering services that our team offers in close collaboration with geotechnical teams at our Bergen and Trondheim offices as well as with the disciplines of structural engineering and marine technology. In addition you will follow up our key customers and strategic market segments. We expect you to take a leading role in representing Multiconsult marine geotechnics nationally and internationally, both at conferences and in relevant technical committees.

Kvalifikasjoner
Master of Science with specialization within geotechnics
Minimum 5 years experience within marine geotechnics
In depth knowledge of standards and regulations for offshore foundations (ISO, NORSOK, API, DNVGL etc.)
Strong theoretical background
Familiar with advanced analyses techniques
Good communication skills (Norwegian and English)

Vi tilbyr
An exciting and challenging position in Norway's largest geotechnical engineering environment
Participation in Multiconsult's internal competence network involving all of Multiconsult's geotechnical personnel (200+)
Cooperation with other disciplines and regions
A pleasant working environment characterized by competent and enthusiastic colleagues
Competitive conditions including good pension and insurance benefits
Participation in employee share ownership
Five weeks holiday in addition to Christmas and Easter holidays
Company cabins and a wide range in company sport teams and activities
Flexible working hours, overtime pay, compensation time and possibility of working from home
An expansive company characterized by a strong brand and a multidisciplinary working environment
Generell informasjon
To apply for this position, please register at our recruitment database and attach CV and other relevant information.
For questions or further details, please contact Head of Section Steffen Giese (+47 907 10 980 / steg@multiconsult.no)
Les mer om stillingen, fakta og søknadsprosess
Bli kjent med Multiconsult
Livet på innsiden - møt menneskene i Multiconsult
Fakta om stillingen og søknadsprosess
Multiconsult er et norsk kraftsenter med internasjonalt nedslagsfelt innen prosjektering og rådgivning. Gjennom flere kontorer i Norge og internasjonalt benytter vi 100 års erfaring til å skape ny historie. For oss handler muliggjøring om erfaring, rett kompetanse og riktig kompetansesammensetning blant våre nærmere 3000 medarbeidere.

Multiconsult er notert på Oslo Børs og opererer innenfor følgende syv forretningsområder: Bygg & Eiendom, Industri, Olje & Gass, Samferdsel, Fornybar Energi, Vann & Miljø og By & Samfunn.
Les mer om
Multiconsult
Stillingsbeskrivelse
Relaterte studier og skoler for denne stillingen
Se også alle studier innen:
Søknadsinformasjon
Se stillingsteksten ovenfor for informasjon om hvordan du søker på stillingen. Om du ikke skulle finne denne informasjonen der, besøk firmaets hjemmeside.
Viktig melding: Denne stillingen har utløpt / er ikke aktiv
Lagre stillingen eller abonner på tilsvarende muligheter
Lagre stillingen
Du kan lagre denne stillingen i en personlig liste
Notater
Du kan legge til et personlig notat (kun synlig for deg)
Abonner på tilsvarende stillinger
Vi sender deg stillinger som dette automatisk (basert på Yrke(r), Fagområde og Sted i annonsen.
Abonner på stillinger fra Multiconsult
Tags
Internship / Praktikanter
Antall interns: 60 (50-60 sommerstudenter)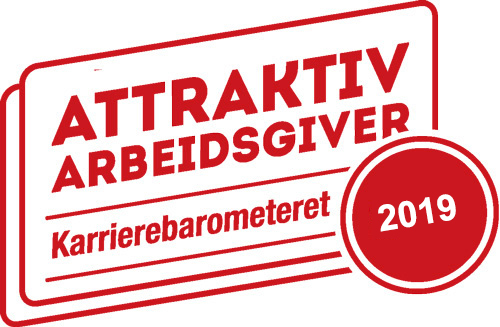 Fakta om Multiconsult
Bransjen(e) til Multiconsult

Fagområder Multiconsult ansetter til

Steder hvor Multiconsult har avdelinger

Yrker Multiconsult ansetter til