Ledig stilling
Denne stillingen har utløpt / er ikke aktiv
R&D Product Manager, Power & Energy Management System ABB
Viktig melding: Denne stillingen har utløpt / er ikke aktiv
Join ABB and work in a team that is dedicated to creating a future where innovative digital technologies allow greater access to cleaner energy.
ABB is a leader in power and automation technologies that enable utility and industry customers to improve their performance while lowering environmental impact. The ABB Group of companies operates in around 100 countries and employs about 147,000 people. To the shipping industry, ABB offers an extensive portfolio of integrated marine systems and solutions that improve the flexibility, reliability and energy efficiency of vessels. By coupling power, automation and advisory, proven fuel-efficient technologies and services that ensure maximum vessel uptime, ABB is in a unique position to improve the profitability of customers' business throughout the entire lifecycle of a fleet.

We are looking for a R&D Product Manager, Power & Energy Management System at ABB AS, Marine & Ports business line in Billingstad, Oslo, Norway. Electric propulsion, AC or DC distribution, energy storage systems and new renewable energy sources for different vessel types are part of ABB's offering to the marine industry. In this position, your responsibility is to lead the development of new features and maintenance of existing features of power and energy management systems, with a team of R&D engineers and in-line with product roadmap.

This role reports to global PG Technology/R&D management, PG Electric Solutions and PG Automation and Control. We offer you an interesting and challenging role in an international and dynamic working environment in the marine industry. In this role, you have the opportunity to become an expert in energy management, as well as the opportunity to develop your career in a global company.
Your responsibilities
Building a technology portfolio for power and energy management systems in collaboration with product management.
Managing the development and taking ownership of relevant technology and solutions.
Managing the R&D releases, hereunder documentation and testing.
Mapping product technical requirements for different vessel types and operations.
Building and developing relationships with key stakeholders from global units.
Communicating the R&D roadmap and plans to key functional stakeholders (product management, sales, operation, service)
Your background
B.Sc. or M.Sc. degree in electrical and/or control engineering or similar.
A few years of work experience related to control of electrical power systems.
Excellent communication and organization skills.
Ability to analyze and propose solutions
Business and customer orientation
Willingness to take ownership and responsibility
Excellent English skills.
Willingness to travel.
Ideally, you have prior knowledge of power and energy management systems
Experience working in an international environment and specific local requirements is an advantage
More about us
Bring your very own sense of pride and purpose as you help us drive forward the Fourth Industrial Revolution – creating a sustainable future for our planet, and your career. Join ABB and harness the power of our diverse global network, as you collaborate with and learn from our world-class teams. Above all, challenge yourself every day. Let's write the future, together.

As your employer, ABB can offer:
• Technical and personal challenges in a positive and innovative environment.
• Informal and good work relations between co-workers and managers.
• Positive and exciting work environment in a global organization with future career opportunities.
• Professional growth.
• Various company benefits.

ABB Marine & Ports is located at Billingstad in Asker today, but will be moving office to Fornebu in early 2020. This position will therefore be based at Fornebu.

We are looking forward to receiving your applicationletter and CV through the ABB jobportal by 04.12.2019

For any questions regarding the position please contact Jan-Fredrik Hansen on email jan-fredrik.hansen@no.abb.com or phone +47 22872627

Please note that in cooperation with Meditor Search we conduct a background screening on all candidates that receive an offer of employment in ABB Norway. This to ensure best quality in our recruitment process, according with ABBs company policy.
Les mer om stillingen, fakta og søknadsprosess
Du har potensialet. Vi har mulighetene.
Med pågangsmot og samarbeid er det ingen grenser for hva vi kan oppnå sammen!
Når du jobber i ABB, får du muligheten til å påvirke utviklingen, og sammen kan vi skape en bedre verden. Vi søker etter medarbeidere med integritet, et globalt tankesett og et ønske om å utgjøre en forskjell.


Arbeid målbevisst
Uansett hva din rolle i ABB er, kan du være sikker på at du er med på å skape en bedre verden. Fra å bygge bærekraftige kraftverk i avsidesliggende hjørner av verden eller øke sikkerheten til arbeidere i bilfabrikker, til å utvikle nye teknologier for å bekjempe forurensning - det arbeidet vi gjør, berører livene til millioner av mennesker.

Vær global
I ABB er vi 132 000 medarbeidere som samarbeider på tvers av mer enn 100 land over hele verden. Vi verdsetter mangfold og er overbevist om at evnen til å se på utfordringene fra mange ulike synsvinkler er grunnleggende for vår fremgang.


Utfordre deg selv
Vil vi lykkes med å redusere CO2-utslippene? Vil likestrøm endelig vinne over vekselstrøm? Vil smarte strømnett føre til at kraftgenerering blir mer bærekraftig og pålitelig?
ABB takler noen av de mest utfordrende prosjekter verden står overfor i dag. Hos oss vil du ha muligheten til å utfordre deg selv, utvide dine horisonter og få en fremgangsrik karriere.

Vær en teknologipioner
Oljeutvinning 3000 meter under vann, banemotorer til tunge lokomotiver, elbilladere som leverer 100 kW på noen minutter - dette er bare noen av de områdene hvor vi er verdensledende.
For at vi skal opprettholde vårt teknologiforsprang, trenger vi folk som er i fremste rekke innenfor sitt felt og som har en lidenskap for teknologi.


Ta ledelsen, samarbeid
Vi oppmuntrer til lederskap på alle nivåer og oppfordrer våre ansatte til å ta initiativ, komme med ideer og ta ansvar for sine egne karrierer. Vi forventer ikke bare at våre ansatte proaktivt påtar seg ansvar, men også at de forener sine talenter for å skape noe som er større enn det de kan oppnå alene.
Til syvende og sist oppnår vi mer ved å ta ledelsen og arbeide sammen.
Fakta om stillingen og søknadsprosess
Relaterte studier og skoler for denne stillingen
Se også alle studier innen:
Søknadsinformasjon
Se stillingsteksten ovenfor for informasjon om hvordan du søker på stillingen. Om du ikke skulle finne denne informasjonen der, besøk firmaets hjemmeside.
Viktig melding: Denne stillingen har utløpt / er ikke aktiv
Lagre stillingen eller abonner på tilsvarende muligheter
Lagre stillingen
Du kan lagre denne stillingen i en personlig liste
Notater
Du kan legge til et personlig notat (kun synlig for deg)
Abonner på tilsvarende stillinger
Vi sender deg stillinger som dette automatisk (basert på Yrke(r), Fagområde og Sted i annonsen.
Abonner på stillinger fra ABB
Tags
Rekrutteringskalender
2 STILLINGER UTLØPER I DAG (SISTE SØKNADSFRIST)
Traineeprogram
Antall traineer: 2 (varierer)
Internship / Praktikanter
Antall interns: 20 (Flere)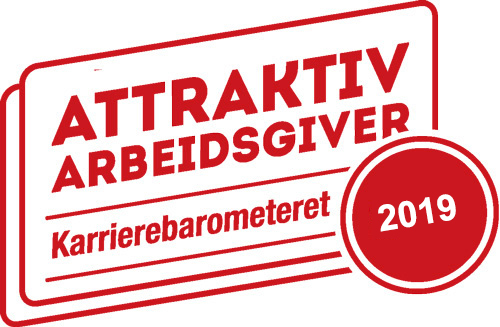 Fakta om ABB
Fagområder ABB ansetter til

Steder hvor ABB har avdelinger