Ledig stilling
Denne stillingen har utløpt / er ikke aktiv
Legal Counsel, Company Secretariat Hydro
Viktig melding: Denne stillingen har utløpt / er ikke aktiv
Do you want to shape our story with your personality, expertise and ambitions? At Hydro we are a global family of 35 000 people that extract, produce, shape and reuse the world's most flexible and sustainable metal into infinite innovations and applications.
We seek a talented Legal Counsel to join our Company Secretariat. Working closely with Hydro's top management, the Company Secretariat is responsible for corporate governance matters in Hydro.
This is an exciting opportunity for a pro-active lawyer to apply your legal expertise while gaining a broad understanding of Hydro's global activities and value chain, through participation in Hydro's governing bodies. For the right candidate, the position offers an attractive platform for professional and personal development.
Area of Responsibility
You will report to the Company Secretary and comprise the second legal resource in the secretariat. Your primary tasks will include to:
Assist the Company Secretary in supporting the day-to-day activities of the President and CEO
Provide advice on governance and securities law related matters
Assist with preparations and follow-up from meetings in the Corporate Management Board
Support the Company Secretary with legal secretary tasks for the Board of Directors, the Corporate Assembly and the Nomination Committee, including organizing meetings and assisting in setting the agendas
Assist with preparations and coordination of the Company's General Meetings
Assist with inside information handling and assessments in relation to shares and bonds issued by the company, develop and maintain policies and provide employee training on such topics
Contribute to continuous improvement and maintenance of governance related work processes and steering documents
Assist with various administrative tasks, e.g. the company's registration in Register of Business Enterprises
Qualifications
Master's degree in Law
2-5 years' relevant work experience
Knowledge of corporate and securities law
Excellent written and verbal communication skills
Fluency in Norwegian and English
Proven ability to work efficiently and deliver high quality documentation, also in periods of high workload
To succeed in this role, you must demonstrate the ability to work independently and in a highly collaborative manner. You have a structured approach with great attention to detail and you thrive in a hectic and demanding environment where you can contribute to a high-performance culture. As the Company Secretariat's responsibilities cover a wide range of tasks, we are looking for a positive, flexible, self-driven and solution-oriented candidate.
Additional Information
The position is based in Oslo and reports to the Company Secretary.
Please note that interviews for this vacancy will be scheduled for December 12 and 16.

Please enclose all relevant transcripts with your application (academic records/diplomas, certificates etc.). Only applications received through our online system will be considered, not via e-mail. As part of our recruitment process, we use Semac for background check.
Les mer om stillingen, fakta og søknadsprosess
Fakta om stillingen og søknadsprosess
Relaterte studier og skoler for denne stillingen
Se også alle studier innen:
Søknadsinformasjon
Se stillingsteksten ovenfor for informasjon om hvordan du søker på stillingen. Om du ikke skulle finne denne informasjonen der, besøk firmaets hjemmeside.
Viktig melding: Denne stillingen har utløpt / er ikke aktiv
Lagre stillingen eller abonner på tilsvarende muligheter
Lagre stillingen
Du kan lagre denne stillingen i en personlig liste
Notater
Du kan legge til et personlig notat (kun synlig for deg)
Abonner på tilsvarende stillinger
Vi sender deg stillinger som dette automatisk (basert på Yrke(r), Fagområde og Sted i annonsen.
Abonner på stillinger fra Hydro
Tags
Rekrutteringskalender
3 STILLINGER UTLØPER I DAG (SISTE SØKNADSFRIST)
12 ledige stillinger
Søknadsfrist: 31.12.2019

Holmestrand, Karmøy, Kvinnherad, Høyanger, Årdal, Sunndal
Internship / Praktikanter
Antall interns: 30 (flere)
Lærlinger
Antall lærlinger: 80 (flere)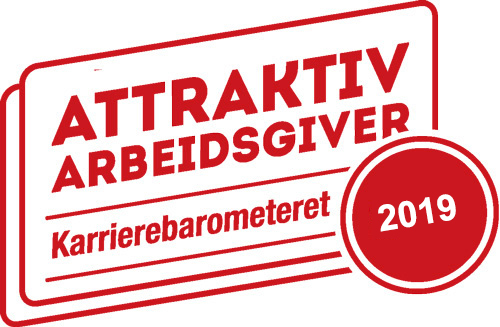 Fakta om Hydro
Fagområder Hydro ansetter til

Steder hvor Hydro har avdelinger