Ledig stilling
Denne stillingen har utløpt / er ikke aktiv
Specialist Wind Control System Statkraft
Viktig melding: Denne stillingen har utløpt / er ikke aktiv
The business area Production is responsible for operation and maintenance of all assets where Statkraft is the operator.
The process control department is responsible for operation and management of SCADA systems and network in addition to governance within process control. We provide expertise and support to process control projects and operation to all assets.
To strengthen the supporting wind projects and Operation & Maintenance according to the Statkraft growth strategy, and to establish and improve wind control system governance, we seek a:
Specialist Wind Control System
Your role will be to ensure continuity in the way we build, set up, operate, manage and maintain the control systems in our wind projects and existing portfolio, by:
Establish and maintain governance for wind control systems - local control, remote control, condition monitoring systems (CMS), automation, integration, etc.
Systematically follow up and support life cycle management for wind control system for the existing (and future) portfolio in all geographical areas where we have wind power plants (Norway, Sweden, UK, India, Brazil, Chile)
Implement the right level of security and focus on challenges like: aging assets out of support, control of access points to the process control network, implementation of security measures across portfolio, etc.
Strategic and technical development within process control for wind power plant portfolio
Your profile:
M.Sc. Electrotechnical, Cybernetics, Automation, ICT with a focus on wind power plants
A strong technical profile with an analytical mindset
Key personal interest for renewable energy production
Excellent verbal and written communication skills and you are fluent in Norwegian and English. Spanish and/or Portuguese is an advantage
A team player with excellent collaboration skills
High interest in operation of power plants, wind control systems, energy markets and/or technical topics is an advantage
You are flexible in terms of tasks and mobility as the role requires providing local support in country and/or at site for shorter or longer periods as agreed.
Work location: Oslo, travels on short and medium term must be expected
Contact: Andreas Ulvestad, VP process control (+4795784129) or Kjell-Werner Digre, Manager Remote Control
Statkraft manages critical infrastructure and services in several countries. We conduct background checks on qualified applicants before hire.
Les mer om stillingen, fakta og søknadsprosess
Fakta om stillingen og søknadsprosess
Relaterte studier og skoler for denne stillingen
Se også alle studier innen:
Søknadsinformasjon
Se stillingsteksten ovenfor for informasjon om hvordan du søker på stillingen. Om du ikke skulle finne denne informasjonen der, besøk firmaets hjemmeside.
Viktig melding: Denne stillingen har utløpt / er ikke aktiv
Lagre stillingen eller abonner på tilsvarende muligheter
Lagre stillingen
Du kan lagre denne stillingen i en personlig liste
Notater
Du kan legge til et personlig notat (kun synlig for deg)
Abonner på tilsvarende stillinger
Vi sender deg stillinger som dette automatisk (basert på Yrke(r), Fagområde og Sted i annonsen.
Abonner på stillinger fra Statkraft
Tags
Rekrutteringskalender
1 STILLING UTLØPER I DAG (SISTE SØKNADSFRIST)
Traineeprogram
Antall traineer: 8 (Varierer)

Antall traineer: 1 (flere)
Internship / Praktikanter
Antall interns: 6 (Varierer)
Lærlinger
Antall lærlinger: 10 (Flere)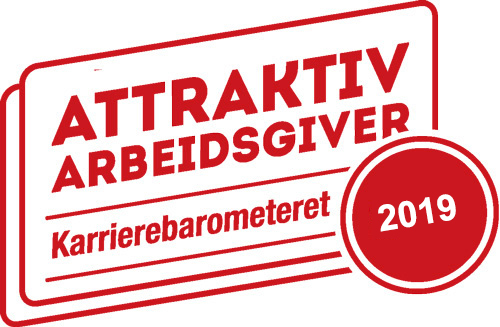 Fakta om Statkraft
Bransjen(e) til Statkraft

Fagområder Statkraft ansetter til

Steder hvor Statkraft har avdelinger

Yrker Statkraft ansetter til