Renewal Manager - Nordic SP Cisco Systems
Søknadsfrist :
Behandles fortløpende
What You'll Do
The new Customer Experience Renewals Manager (RM) role is a highly visible, strategic position to empower key customers to continue to transform their business and meet their objectives through Cisco solutions.
You will be accountable for owning and executing a portfolio of renewal contracts of Cisco products and services across an assigned portfolio of customer accounts/territory. RMs work with customer executives, partners and across Cisco teams to develop a holistic, deep view of customer requirements and objectives and define a strategy to drive renewals to on-time closure, as well as minimize renewals risk and financial attrition. You will bring strong knowledge of negotiation strategies and orchestrates cross-functional resources across the company and with partners to provide a unified path to secure every renewal.
Key responsibilities and activities include:
Drive CX Renewals motion with the customer and lead a team of Cisco resources for all renewal activities from opportunity identification to negation to close
Focus on selling the existing portfolio and new offers
Renew, up-sell and close on-time contracts in assigned territory
Increase sales penetration at existing accounts
Understand customers' and partners' procurement process
Maintain internal and external relationships in support of closing the sale
Build deep relationships with customer executives and partners to understand objectives and accelerate their path to value
Utilize data and insights from the Customer Experience Executive (CXE) and cross-functional resources to co-create the customer renewal sales strategy with the account team; play a key role in developing the integrated account plan and success plan
Conduct quarterly onsite visits with specific customers, partners and account teams to ensure continued satisfaction
Understand the overall industry environment
Attend and present at internal meetings with other company organizations that are necessary to perform duties; aid business development
Monitor and report on market and competitor activities and provide relevant reports and information
Analyze data and trends to identify growth opportunities
Who You'll Work With
This role resides in the Customer Experience organization, one of Cisco's fastest-growing teams that deliver profitable growth throughout the customer lifecycle with a series of selling motions to drive higher value and an optimal experience from Cisco solutions.
Knowledge and Experience:
Have a consistent track record in delivering excellent results against pre-defined goals and targets
Excellent communications skills (both written and verbal) and the ability/affinity for building new relationships
Process Guide: Strong process management skills and financial acumen with the ability to effectively develop and implement policies for forecasting, data quality and accuracy
10+ years of experience with subscription and software offers
Education: Bachelor degree; Master's degree preferred.
Industry certifications preferred (e.g. ITIL, PMP, COBIT, Six Sigma)
Proficient in Salesforce and Microsoft Office (Outlook, Excel, Word and PowerPoint)
If you are looking for hands-on involvement in shaping the future direction of Cisco and Customer Experience, we have a place for you.
Why Cisco
At Cisco, each person brings their unique talents to work as a team and make a difference.
Yes, our technology changes the way the world works, lives, plays and learns, but our edge comes from our people.
We connect everything: people, processes, data, and things – and we use those connections to change our world for the better.
We innovate everywhere, taking bold risks to shape the technologies that give us smart cities, connected cars, and handheld hospitals. And we do it in style with unique personalities who aren't afraid to change the way the world works, lives, plays and learns.
We are leaders with vision, tech geeks, pop culture aficionados, and we even have a few purple haired rock stars. We celebrate the creativity and diversity that fuels our innovation. We are dreamers and we are doers.
#WeAreCisco#LI-MW1
Les mer om stillingen, fakta og søknadsprosess
Fakta om stillingen og søknadsprosess
Relaterte studier og skoler for denne stillingen
Se også alle studier innen:
Søknadsinformasjon
Se stillingsteksten ovenfor for informasjon om hvordan du søker på stillingen. Om du ikke skulle finne denne informasjonen der, besøk firmaets hjemmeside.
Søknadsfrist :
Behandles fortløpende
Lagre stillingen eller abonner på tilsvarende muligheter
Lagre stillingen
Du kan lagre denne stillingen i en personlig liste
Notater
Du kan legge til et personlig notat (kun synlig for deg)
Abonner på tilsvarende stillinger
Vi sender deg stillinger som dette automatisk (basert på Yrke(r), Fagområde og Sted i annonsen.
Abonner på stillinger fra Cisco Systems
Tags
3 ledige stillinger
Søknadsfrist: Fortløpende

Søknadsfrist: Fortløpende

Søknadsfrist: Fortløpende

Danmark, Frankrike, Nederland, Hele Norge, Sverige, Tyskland, England
Internship / Praktikanter
Antall interns: 14 (flere)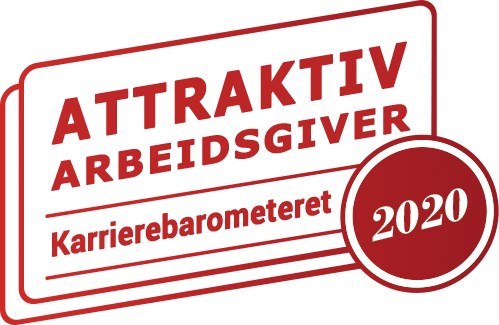 Fakta om Cisco Systems
Bransjen(e) til Cisco Systems

Fagområder Cisco Systems ansetter til

Steder hvor Cisco Systems har avdelinger

Yrker Cisco Systems ansetter til