Annonsen er utløpt (vises ikke lenger i stillingssøket eller i bedriftsprofilen)
User Experience Designer wanted to help shape the future of work Cisco Systems
Viktig melding: Denne stillingen har utløpt / er ikke aktiv
We are looking for a highly skilled and ambitious User Experience designer to join our Cisco Webex Collaboration Devices Design team in Oslo. We help companies drive workplace transformation with our award products for team collaboration. Our goal is to enable people to work better together through collaboration tools that bridge the physical and digital world and make it feel like you are in the space. This role is focused on User Experience design for our administrator products – these are tools that our customers´ administrators, integrators and partners use set-up, provision and manage our Devices for companies, making it easy for them to always provide their end-user a world-class collaboration experience 24/7.

What you will do
Join an enthusiastic, high-performing cross-functional team
Define and craft high quality user experiences from concept to specifications for our administrator products; Webex Control Hub and Admin Provisioning, Settings and Diagnostics portal.
Contribute to an overall design system and contribute to our design process and principles, design system and coordinate design work
Conduct heuristic evaluations on existing products
Identify user needs, and help define project approach and UX strategy
Support facilitate research and gather quantitative and qualitative insights around behavior, usage and acceptance
Understand our customers, administrators and end users across the world, and preserve their perspective working in a multidisciplinary team
Challenge existing solutions by driving meaningful innovation and creativity throughout the development.
Work closely with other UX designers, visual designers, service designers, industrial designers, product managers and engineers in the process of building the right user experience
Contribute to a consistent user experience within Cisco's Webex brand
Who you are
An experienced UX or interaction designer who loves to make the complex simple, and have the ability to effortlessly flex between the bigger picture, concrete problems and attention to detail.
Experience with and interest in working on admin, analytics and dashboard user interfaces is a plus.
You put users, their real needs, its context and technical environment and experiences first, and have a deep understanding of UX methodologies, processes and principles
You have a portfolio of interaction design for web, desktop, embedded system applications or platforms that demonstrates end-to-end thinking from insight to concept to wireframes to finished shipped product
You are self-propelled and take lead responsibility
You have the ability to translate business problems and requirements into useful and compelling design solutions together with the engineers
You are a real team player who communicates clearly and effectively, engage people around you and promote a constructive environment for creative exploration and designs to become real
You are up to date on trends and theory within the profession, and passionate about design, technology and human collaboration
You like working for dev ops focused services, features and platforms
You aim high, but can be pragmatic when needed
You love analytical data and translating it into actionable tasks for users

Who you will work with
You will be a part of the Webex Devices Design team. We are dreamers and doers who aren't afraid to challenge, and we work closely with software developers and product managers in our Oslo office.In Cisco, design is a global community. We have every breed of designer represented, and work closely with our design peers in San Francisco, San Jose, Seattle, Galway-Ireland and Shanghai.Our design team is responsible for designing experiences for end-users of Cisco's Collaboration Devices but also for administrators and channel partners. We design experiences in the areas of:
Enterprise administration and compliance
Business intelligence / analytics for customers and partners
On premise and hybrid premise management and monitoring for video conferencing
Service purchasing and Fulfillment
Your opportunities - why Cisco
Have your design efforts reach millions of users around the world, and simplify their everyday work lifeBuild unique experiences in a Fortune 500 companyReach for a level of perfection you only get when hardware and software is designed togetherBroaden your design perspective by working with users in any industry, such as energy, fashion, education, finance, social media, car industry and ITPursue a career path either as a domain expert or as a design leaderGrow as a designer through our mentoring program, internal and external training events and attend conferencesWork in a climate-friendly business, sharply reducing the need for business air travelHave a flexible work-life balance

Required qualifications
2-5+ years of experience as user experience designer, interaction designer, information architect or related field.
Relevant education (bachelor or higher) in Interaction/UX Design or related field
Proficient in visualization, wireframing and prototyping tools such as Figma, Sketch, Adobe suite, InVision, etc
Experienced with usability principles and testing
Experience with analytical data and usability metrics as a plus
Proven track-record in user interaction design in projects from concept to implementation in multidisciplinary teams
Ability to live and work in Norway
Must be fluent in English
Please reach out if you have any questions, and send your CV, application and portfolio/work samples.|
Les mer om stillingen, fakta og søknadsprosess
Fakta om stillingen og søknadsprosess
Relaterte studier og skoler for denne stillingen
Se også alle studier innen:
Søknadsinformasjon
Se stillingsteksten ovenfor for informasjon om hvordan du søker på stillingen. Om du ikke skulle finne denne informasjonen der, besøk firmaets hjemmeside.
Viktig melding: Denne stillingen har utløpt / er ikke aktiv
Lagre stillingen eller abonner på tilsvarende muligheter
Lagre stillingen
Du kan lagre denne stillingen i en personlig liste.
Notater
Du kan legge til et personlig notat (kun synlig for deg)
Abonner på tilsvarende stillinger
Vi sender deg stillinger som dette automatisk (basert på Yrke(r), Fagområde og Sted i annonsen)
Abonner på stillinger fra Cisco Systems
Tags
Rekrutteringskalender
1 STILLING UTLØPER I DAG (SISTE SØKNADSFRIST)
3 STILLINGER UTLØPER I DAG – SISTE FRIST
Internship / Praktikanter
Antall internships: 14 (flere)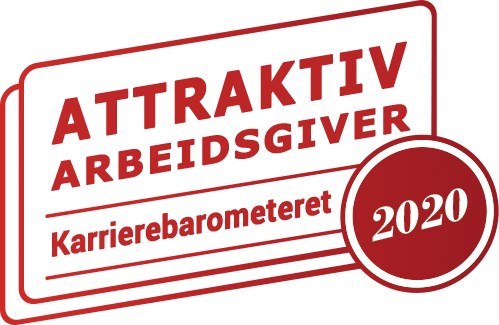 Fakta om Cisco Systems
Bransjen(e) til Cisco Systems

Fagområder Cisco Systems ansetter til

Steder hvor Cisco Systems har avdelinger

Yrker Cisco Systems ansetter til