Annonsen er utløpt (vises ikke lenger i stillingssøket eller i bedriftsprofilen)
IoT Sales Specialist - SP RTM Cisco Systems
Viktig melding: Denne stillingen har utløpt / er ikke aktiv
What You'll Do
Does selling IoT excite you? Are you an early-in-career sales professional wanting to be part of an industry leading solution sales team at the world's top IoT technology provider? Do you want to join one of the fastest growing Architectures at Cisco as an IoT Sales Specialist, you will play a pivotal role within the IoT sales team, building sales pipeline through various routes-to-market for our innovative IoT portfolio (Industrial Networking, Security and Cloud). This is a hunting role to nurture and develop IoT leads with our partners working hand-in-glove with IoT Demand Generation Team and Product Marketing Team. Cisco's Partner ecosystem is the envy of the industry, you will play a critical role in shaping the future of our partners and clients.
Who You'll Work With
You, as an IoT Sales Specialist, will lead the Service Provider sales motion by working collaboratively with Cisco IoT Sales Teams, Cisco Service Provider account teams and also Cisco SPaaCH teams to grow IoT sales revenue. You will also work with Cisco's product management, industry solutions teams and others to deliver results against a defined strategy.
Who You Are
Do you love a challenge and want to be at the forefront of driving technology innovation globally? Are you a thinker, a creator, a leader, a maker? Does connecting everything - from things to systems to people – for the betterment of the planet excite you? Are you a quota carrying overachiever who consistently delivers against your forecast and goals? Is helping a partner land a new customer and closing the big deal what you wake up for every day? Do you want to be part of an amazing, high-energy, rapidly growing business at Cisco? If the questions above get you excited and you have a deep sales or channel background with strong product positioning and exceptional channel management expertise, and a positive, hard-working attitude, then the Cisco IoT RTM Sales team is where you belong!
Required Skills:
You have a strong background managing large, complex, technology sales and/or involved in building and scaling partner practices, requiring C-level executive support.
You have carried a quota and consistently met / exceeded your forecast.
You have 10+ years experience in selling to and through Service Providers.
You have an understanding of Service Provider business models and also on how they monetize their revenues through value-added services bundled with Core Carriage.
You are comfortable speaking in front of large audiences (100+) which will include a mix of technologists, thought leaders, and industry professionals.
You have experience in selling networking, wireless, cloud, analytics, and security.
You have experience working in an overlay sales role or are open to it.
You have experience selling through channel partners.
You have cross industry experience - in particular in some of the following: Public Sector, Education, Utilities, Transportation, Manufacturing, Energy/ Oil & Gas, Smart Cities, and/ or Healthcare expertise.
You are efficient selling remotely or in-person and traveling up to 50% of the time.
Desired Skills:·
Sales Expert (preferably IoT) who has worked for 5+ years selling complex solutions (hardware or platforms).
Direct sales/account management experience at Cisco, or one of our partners or competitors.
Strong working knowledge of the industrial networking and cyber security.
You have worked at both start-ups and large enterprise organizations.
You like to challenge your Partner to think differently about their customers' "jobs to get done" and set clear objectives of how to deliver value propositions to meet customer's business needs.
Why Cisco
#WeAreCisco, where each person is unique, but we bring our talents to work as a team and make a difference powering an inclusive future for all.We embrace digital, and help our customers implement change in their digital businesses. Some may think we're "old" (36 years strong) and only about hardware, but we're also a software company. And a security company. We even invented an intuitive network that adapts, predicts, learns and protects. No other company can do what we do – you can't put us in a box!But "Digital Transformation" is an empty buzz phrase without a culture that allows for innovation, creativity, and yes, even failure (if you learn from it.)
Day to day, we focus on the give and take. We give our best, give our egos a break, and give of ourselves (because giving back is built into our DNA.) We take accountability, bold steps, and take difference to heart. Because without diversity of thought and a dedication to equality for all, there is no moving forward.So, you have colorful hair? Don't care. Tattoos? Show off your ink. Like polka dots? That's cool. Pop culture geek? Many of us are. Passion for technology and world changing? Be you, with us!
Les mer om stillingen, fakta og søknadsprosess
Fakta om stillingen og søknadsprosess
Relaterte studier og skoler for denne stillingen
Se også alle studier innen:
Søknadsinformasjon
Se stillingsteksten ovenfor for informasjon om hvordan du søker på stillingen. Om du ikke skulle finne denne informasjonen der, besøk firmaets hjemmeside.
Viktig melding: Denne stillingen har utløpt / er ikke aktiv
Lagre stillingen eller abonner på tilsvarende muligheter
Lagre stillingen
Du kan lagre denne stillingen i en personlig liste.
Notater
Du kan legge til et personlig notat (kun synlig for deg)
Abonner på tilsvarende stillinger
Vi sender deg stillinger som dette automatisk (basert på Yrke(r), Fagområde og Sted i annonsen)
Abonner på stillinger fra Cisco Systems
Tags
Rekrutteringskalender
1 STILLING UTLØPER I DAG (SISTE SØKNADSFRIST)
3 STILLINGER UTLØPER I DAG – SISTE FRIST
Internship / Praktikanter
Antall internships: 14 (flere)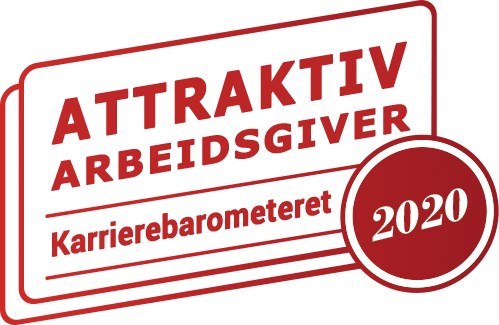 Fakta om Cisco Systems
Bransjen(e) til Cisco Systems

Fagområder Cisco Systems ansetter til

Steder hvor Cisco Systems har avdelinger

Yrker Cisco Systems ansetter til