Viktig melding: Denne stillingen har utløpt / er ikke aktiv
Viktig melding: Denne stillingen har utløpt / er ikke aktiv
Tomorrow's world-class collaboration products are developed in-house at Cisco Lysaker and we are looking for someone to join our team.
Are you a person who likes to get stuff done; enjoys exploring technology and is always looking for ways to improve it? Are you good at detecting what people need? Do functional and beautiful solutions pop into your head? Are you a leader?
We are seeking an enthusiastic, result-oriented, Senior UX Researcher to fuel innovation through insights at Webex Devices.
About us
Cisco Norway is a global front-runner in developing collaboration and video conferencing solutions. Our Webex Devices development center at Lysaker houses 380 passionate engineers who design all parts of our products; from the industrial design and user experience to hardware and software. Our products transform workplaces, so teams can get stuff done. We take pride in our culture of innovation, inclusion and diversity.

The job
As a Senior UX Researcher, you will be the main authority on user insights across a portfolio of award-winning hardware and unique software experiences. Your goal is to establish as hared understanding of user needs within Webex Devices. Working within our Design department alongside our dedicated researchers and service designers you will drive strategic and tactical UX research across the portfolio.

Our dream candidate:

has

at least 5 years of industry experience in a dedicated UX researcher role with similar responsibilities

has worked in agile teams

can showcase their impact on commercialized products, hardware or software

has at least 3 years of relevant higher education in design or social sciences

has solid qualitative research skills such as ethnographic methods, semi-structured interviews and moderated/un-moderated usability testing

has solid skills in planning and analyzing quantitative experience metrics, such as behavioral metrics, surveys and benchmarking

has strong verbal, visual and written communications skills
What you will do:
As the Senior UX Researcher you will bring perspective, question solutions and provide recommendations on a wide variety of projects. Along your journey to grow site-wide compassion for users, you will be responsible for:

running important research efforts, with the freedom to choose your own approach

translating insights into awesome product ideas, measurable experience goals or prototypes

managing our framework and practice of evaluative testing and metrics as well as securing a consistent experience; quality over time

mentoring other UX researchers and fostering a culture of psychological safety and excellence

teaching qualitative methods to non-researcher colleagues

counselingthe leadership in early strategic efforts

balancing market research with strategic UX research to give a more complete picture of customers and users.
Who you are:
You are genuinely curious about people and are a good listener. You are happiest when talking to customers and end users, bringing (what do you mean by bringing) internal teams with you. You enjoy standing in front of people, telling an inspiring, visual story or running a high-energy workshop. You know how to inspire people from insight to action, and develop findings into products. You see things through, follow-up on implementation and do not give up easily.
Preferably you are located in or moving to Oslo. You speak or are willing to learn Norwegian (which we will cover the costs for) and have a high proficiency in spoken and written English.
Your opportunities - why Cisco?
At Cisco we believe that happy people can make anything happen. Therefore, we strive to make sure that our people experience personal growth, a good work-life balance and security for the future.
As Senior UX Researcher you can hone your skills through mentoring, training and conferences and join a Fortune 500 company.
There is also enough wiggle room for you to develop your career however you would like.
The Cisco brand opens a lot of doors.
We offer flexibility. You can dodge the slushy weather outside from your home office, or pick the kids up early. We will upgrade your home office furniture and video experience (of course!).
You will receive a competitive base salary, achieving even more through bonuses and stock.
We offer a competitive combination of benefits including five days to dedicate to volunteer work, a day off on your birthday, six weeks of holiday, good pension benefits, insurances and- of course - free ice cream during warm summer days!
Les mer om stillingen, fakta og søknadsprosess
Fakta om stillingen og søknadsprosess
Cisco vil ha deg med på å videreutvikle neste generasjons internett!
Cisco ble etablert i 1984, året etter internett slik vi kjenner det i dag ble etablert.
Nesten all trafikk på internett går i dag via routere og switcher fra Cisco. Vi er på mange måter limet som kobler mennesker nærmere hverandre, alt ved bruk av teknologi. Application networking, video, mobility, datacenter, security og Unified communications er bare noe av det Cisco driver med. Vi er overalt. I Kampala til Bangalore. Vi er der mennesker trenger å kommunisere.
Vi som jobber i Cisco kommer fra ulike bakgrunner, har forskjellige utdannelser og erfaringer med fellesnevneren at vi alle har en lidenskap for teknologi og setter våre kunder i sentrum.
Ved å sette fokus på inkludering og mangfold skaper vi en unik arbeidsplass som gir ansatte muligheter til å bli bedre kjent med andre kulturer, skikker og generelt få en bedre forståelse av verden rundt oss og internasjonale forhold.
Vår visjon er å forandre verden og hvordan vi arbeider, lever, leker and lærer. Enkelt og greit.
Les mer om
Cisco Systems
Stillingsbeskrivelse
Relaterte studier og skoler for denne stillingen
Se også alle studier innen:
Søknadsinformasjon
Se stillingsteksten ovenfor for informasjon om hvordan du søker på stillingen. Om du ikke skulle finne denne informasjonen der, besøk firmaets hjemmeside.
Viktig melding: Denne stillingen har utløpt / er ikke aktiv
Lagre stillingen eller abonner på tilsvarende muligheter
Lagre stillingen
Du kan lagre denne stillingen i en personlig liste.
Notater
Du kan legge til et personlig notat (kun synlig for deg)
Abonner på tilsvarende stillinger
Vi sender deg stillinger som dette automatisk (basert på Yrke(r), Fagområde og Sted i annonsen)
Abonner på stillinger fra Cisco Systems
Tags
Internship / Praktikanter
Antall internships: 14 (flere)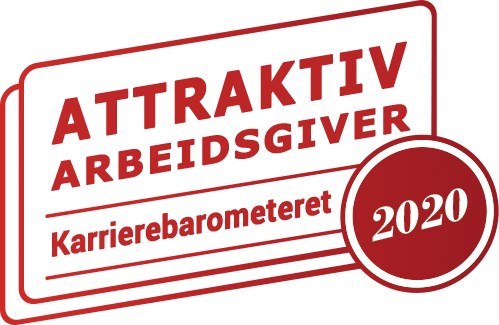 Fakta om Cisco Systems
Bransjen(e) til Cisco Systems

Fagområder Cisco Systems ansetter til

Steder hvor Cisco Systems har avdelinger

Yrker Cisco Systems ansetter til