Cybersecurity Sales Specialist - Norway (1318259) Cisco Systems
What You'll Do
Cisco Security delivers intelligent cybersecurity for the real world, providing one of the industry's most comprehensive advanced threat protection portfolio that is integrated, pervasive, continuous and open. Cisco's threat-centric approach to security reduces complexity while providing unmatched transparency, continuous control and advanced threat protection across the entire continuum -- before, during and after an attack.
As a Cyber Security Sales Specialist you will be responsible for all sales of Cisco Security technologies and associated services into a named account list in Norway. You are able to craft and grow new relationships within the customer base via direct touch to drive revenue growth while ensuring internal alignment.
Roles/Responsibilities
Develop and lead security account plans and strategies for each assigned account using all available resources (executive sponsors, marketing, technical, services, Cisco on Cisco, etc).
Drive revenue growth through new project identification, creation, and attach opportunities.
Forecast and report activity accurately in line with expectations.
Identify major projects within the largest accounts and running activities to improve product and services revenue.
Provide customers and partners with pricing and configurations to meet their needs as required.
Craft high-level relationships within assigned existing accounts to win incremental product and service business.
Partner closely with technical resources to ensure technical perfection in all positioning, competitive analysis, proposals, and exchanges.
Team with Cisco authorized channel partners on sales opportunities bringing to bear their capabilities where appropriate.
Direct touch sales combined with experience working in a matrixed organization.
Who You'll Work With
The Internet of Everything is a phenomenon driving new opportunities for Cisco and it's transforming our customers' businesses worldwide. We are pioneers and have been since the early days of connectivity. Today, we are building teams that are rapidly growing our technology solutions in the mobile, cloud, security, IT, and big data spaces, including software and consulting services. Collaborate with like-minded innovators in a fun and flexible culture that has earned Cisco global recognition as a Great Place To Work.
Cisco is a game changer in the security industry. We're working to deliver technology that not only safeguards customer's data but doesn't become an obstacle when they need to access it. We're developing next gen firewall and cloud security solutions that can adapt to constantly changing threats to the network
Global Security Sales Organization (GSSO) is taking big steps to position Cisco as the #1 IT Security provider in the industry. In addition to having the right market conditions, capabilities, products and services, we need the right people to take us there.
Who You Are
Experience selling complex software-based solutions such as network security (Intrusion Detection, Firewall, VPN, and related technologies) or Network and Systems management solutions.
Validated/Quantifiable track record of over-achievement.
Large, complex deal management ($500k+)
Able to build and execute on an account plan which factors in a total systems-based security approach
Adept at communicating with a largely technical audience
Experience in applying solution-selling methodologies to improve corporate revenue growth. Track record of closing both tactical and strategic opportunities
Good all round knowledge of Security Market
Good interpersonal, communication and presentation skills
Dedicated with ability to succeed in a dynamic environment
Results-oriented and takes ownership
Self starter
High level of attention to detail
Fluent in Norwegian
Ability to travel is required
Why Cisco
We connect everything: people, processes, data, and things. We innovate everywhere, taking bold risks to craft the technologies that give us smart cities, connected cars, and handheld hospitals. And we do it in style with unusual personalities who aren't afraid to change the way the world works, lives, plays and learns.
We are leaders with vision, tech geeks, pop culture aficionados, and we even have a few purple haired gurus. We celebrate the creativity and diversity that fuels our innovation. We are dreamers and we are doers.
We Are Cisco.
We will ensure that individuals with disabilities are provided reasonable accommodation to participate in the job application or interview process, to perform essential job functions, and to receive other benefits and privileges of employment. Please contact us to request accommodation.
Les mer om stillingen, fakta og søknadsprosess
Fakta om stillingen og søknadsprosess
Cisco vil ha deg med på å videreutvikle neste generasjons internett!
Cisco ble etablert i 1984, året etter internett slik vi kjenner det i dag ble etablert.
Nesten all trafikk på internett går i dag via routere og switcher fra Cisco. Vi er på mange måter limet som kobler mennesker nærmere hverandre, alt ved bruk av teknologi. Application networking, video, mobility, datacenter, security og Unified communications er bare noe av det Cisco driver med. Vi er overalt. I Kampala til Bangalore. Vi er der mennesker trenger å kommunisere.
Vi som jobber i Cisco kommer fra ulike bakgrunner, har forskjellige utdannelser og erfaringer med fellesnevneren at vi alle har en lidenskap for teknologi og setter våre kunder i sentrum.
Ved å sette fokus på inkludering og mangfold skaper vi en unik arbeidsplass som gir ansatte muligheter til å bli bedre kjent med andre kulturer, skikker og generelt få en bedre forståelse av verden rundt oss og internasjonale forhold.
Vår visjon er å forandre verden og hvordan vi arbeider, lever, leker and lærer. Enkelt og greit.
Les mer om
Cisco Systems
Stillingsbeskrivelse
Relaterte studier og skoler for denne stillingen
Se også alle studier innen:
Søknadsinformasjon
Se stillingsteksten ovenfor for informasjon om hvordan du søker på stillingen. Om du ikke skulle finne denne informasjonen der, besøk firmaets hjemmeside.
Lagre stillingen eller abonner på tilsvarende muligheter
Lagre stillingen
Du kan lagre denne stillingen i en personlig liste.
Notater
Du kan legge til et personlig notat (kun synlig for deg)
Abonner på tilsvarende stillinger
Vi sender deg stillinger som dette automatisk (basert på Yrke(r), Fagområde og Sted i annonsen)
Abonner på stillinger fra Cisco Systems
Tags
17 ledige stillinger
Søknadsfrist: Snarest

Danmark, Nederland, Hele Norge, Sverige
Internship / Praktikanter
Antall internships: 14 (flere)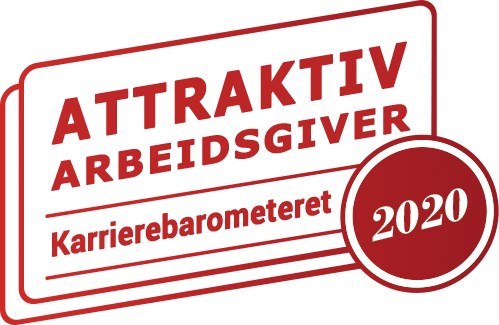 Fakta om Cisco Systems
Bransjen(e) til Cisco Systems

Fagområder Cisco Systems ansetter til

Steder hvor Cisco Systems har avdelinger

Yrker Cisco Systems ansetter til