Viktig melding: Denne stillingen har utløpt / er ikke aktiv
Virtual Sales Specialist, Collaboration - Norway and Sweden Cisco Systems
Viktig melding: Denne stillingen har utløpt / er ikke aktiv
What You'll Do: Interested in being challenged and appreciated while embarking in a dynamic career? Be a part ofnan environment where colleagues become friends, and your individuality is celebrated? Where managers actively coach and where creativity and ambition are valued and encouraged? The Collaboration Virtual Sales Specialists (VSS) are responsible for driving Cisco Cloud Collaboration (Meetings, Calling & Video) revenue within the assigned territory. In this position, you will cultivate, support, and manage sales opportunities while using cutting-edge technologies to remotely connect with customers helping them work, learn, play, & communicate in todays ever changing workplace. We are a hardworking, competitive, ambitious, fast paced sales team; Trained on todays SaaS based collaboration products and skilled at advancing deals through the sales cycle in collaboration partnership with account teams, sales engineers, customer success and partners. Success will be dependent not only on the capability to sell, but also on the relationships developed with all involved in the business. This is a high-energy position requiring an individual to be deeply motivated and driven; it will also require someone who is equally comfortable working in a strategic and tactical capacity. Who You'll Work With: The Collaboration group is one of Cisco's fastest growing sales teams and is the spring board for a rewarding career in Unified Communications. The VSS role serves as the talent engine for Cisco Field Sales with diverse and motivated teams that consistently deliver profitable growth. We serve our customers through a series of virtual selling motions to drive higher value and an optimal experience from Cisco solutions to drive relevant business outcomes. We are a global, dynamic team that brings excitement to the sales environment every day. We connect Cisco customers with solutions that can transform their businesses and change the world for the better. You will discover a creative, flexible and award-winning working environment (Fortunes #1 Best place to work 2 years running!) using the latest Cisco technology to enable and empower you to perform to the very best of your abilities. Our teams adapt to respond to market changes and are all highly encouraged to give back to our local communities. You Will:
Work in a highly dynamic, rapidly evolving market on the cutting edge meeting the worlds communication needs
Develop a predictable pipeline of short, mid, and long-term business for our corporate customers and close deals while remaining highly competitive in the market space
Work in highly collaborative environments to team with Account Managers, Sales Engineers, Marketing, and Channel Partners, Customer Success and more in the region to drive revenue and contribute to continued YoY growth rates
Help to exceed customer expectations by identifying creative & impactful use cases that enable people to transform their businesses with the full Cisco cloud collaboration portfolio
Maintain and lead detailed and accurate quarterly forecasting
Motivate and build extended teams to utilize Cisco's Sales organization, customer base and partner organization
You Have:
3+ years' B2B selling experience in similar or adjacent industry, start-up or consultancy company, ideally in sales with tech knowledge and SaaS Sales motion
Experience in selling SaaS/ subscription based solutions
High motivation, Competitive nature, tenacity and drive
The ability to comprehend technical material and concepts
Experience owning the full sales cycle (developing and closing opportunities, working closely with customers and/or partners
Demonstrable success building new relationships, navigating complex organizations, and achieving against quota
Passion about Sales and building positive relationships with customers
Passion about IT and the ability to tap into technology
Willingness to learn and launch sales experience and technology expertise
The ability to solve complex problems and respond with simple answers
A history of career progression and desire for professional development
Desire to participate and thrive in a team environment
BS/BA Equivalent
Fluent in Norwegian and English
Why Cisco: At Cisco, each person brings their unique talents to work as a team and make a difference. Yes, our technology changes the way the world works, lives, plays and learns, but our edge comes from our people.
We connect everything – people, process, data and things – and we use those connections to change our world for the better.
We innovate everywhere - From launching a new era of networking that adapts, learns and protects, to building Cisco Services that accelerate businesses and business results.
We benefit everyone - We do all of this while striving for a culture that empowers every person to be the difference, at work and in our communities.
Cisco is an Affirmative Action and Equal Opportunity Employer and all applicants will receive consideration for employment without regard to race, color, religion, gender, sexual orientation, national origin, genetic information, age, disability, veteran status, or any other legally protected basis. Cisco will consider for employment, on a case by case basis, applicants with arrest and conviction records.
Les mer om stillingen, fakta og søknadsprosess
Fakta om stillingen og søknadsprosess
Cisco vil ha deg med på å videreutvikle neste generasjons internett!
Cisco ble etablert i 1984, året etter internett slik vi kjenner det i dag ble etablert.
Nesten all trafikk på internett går i dag via routere og switcher fra Cisco. Vi er på mange måter limet som kobler mennesker nærmere hverandre, alt ved bruk av teknologi. Application networking, video, mobility, datacenter, security og Unified communications er bare noe av det Cisco driver med. Vi er overalt. I Kampala til Bangalore. Vi er der mennesker trenger å kommunisere.
Vi som jobber i Cisco kommer fra ulike bakgrunner, har forskjellige utdannelser og erfaringer med fellesnevneren at vi alle har en lidenskap for teknologi og setter våre kunder i sentrum.
Ved å sette fokus på inkludering og mangfold skaper vi en unik arbeidsplass som gir ansatte muligheter til å bli bedre kjent med andre kulturer, skikker og generelt få en bedre forståelse av verden rundt oss og internasjonale forhold.
Vår visjon er å forandre verden og hvordan vi arbeider, lever, leker and lærer. Enkelt og greit.
Les mer om
Cisco Systems
Stillingsbeskrivelse
Relaterte studier og skoler for denne stillingen
Se også alle studier innen:
Søknadsinformasjon
Se stillingsteksten ovenfor for informasjon om hvordan du søker på stillingen. Om du ikke skulle finne denne informasjonen der, besøk firmaets hjemmeside.
Viktig melding: Denne stillingen har utløpt / er ikke aktiv
Lagre stillingen eller abonner på tilsvarende muligheter
Lagre stillingen
Du kan lagre denne stillingen i en personlig liste.
Notater
Du kan legge til et personlig notat (kun synlig for deg)
Abonner på tilsvarende stillinger
Vi sender deg stillinger som dette automatisk (basert på Yrke(r), Fagområde og Sted i annonsen)
Abonner på stillinger fra Cisco Systems
Tags
18 ledige stillinger
Søknadsfrist: Snarest

Danmark, Nederland, Hele Norge, Sverige
Internship / Praktikanter
Antall internships: 14 (flere)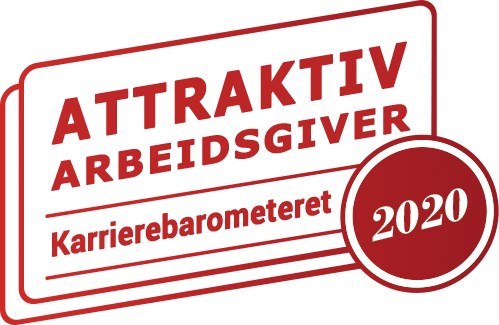 Fakta om Cisco Systems
Bransjen(e) til Cisco Systems

Fagområder Cisco Systems ansetter til

Steder hvor Cisco Systems har avdelinger

Yrker Cisco Systems ansetter til