AppDynamics Technical Presales Senior Solution Architect UKI & Nordics Cisco Systems
Lead a business and be a technical subject matter authority as an AppDynamics Presales Senior Solution Architect! Thrive in a fast-paced, creative and revenue performing environment. Love uncovering patterns, use data to substantiate decisions and energize teams. Goal yourself and others on the success of the team and impact. Genuine curiosity, MEDDIC, leading indicators, champion building, PoV scoping-execution-playback, Application Performance Management (APM), Business Analytics, Machine Learning (ML), and Algorithmic Intelligence are second nature to you.
Surround yourself with a diverse and inclusive environment where colleagues think and act strategically with vitality and precision, all with autonomy. You have an appetite for collaboration, openness and fun in an encouraging and continuously learning environment.
Sounds good? Read on!
We don't care whether we sit down or stand up, are quiet or loud, enjoy Polka or Hard Rock. We are aloof to tattoos, piercings, colorful hair and/or remarkable garments - we are changing the world with our passion for technology.
About the Role
Demonstrate thought leadership and drive architecture transformation of prospects and customers by understanding their business, and provide strategic technical support to our Sales Engineering and Sales team.
Thoroughly understand our products, features, and benefits while being able to communicate to all levels of customers - from practitioner to C-Suite, and fluently converse about company, competitors, technologies, solutions, product strengths, weaknesses, opportunities and threats.
Partner closely to architect our technology to tackle customer's pain and desired business outcomes, deliver aligned product and roadmap presentations, and ensure customer success by providing resources to assist the customer in realizing the value of their technology investment.
Key Responsibilities
Interact with all staff, both internal and customer
Lead technical discussions and engage with executives to drive measurably successful outcomes
Stay abreast of the latest trends and better practices in the enterprise software sector to speak with customers authoritatively and with swagger
Provide innovator leadership, consultative guidance and value realization of customer goals using AppDynamics product portfolio
Drive solution adoption in the customer production system through encouraging awareness, communication planning, execution, education, measurement of rollout adoption through use of value realization resources.
We See Success With:
A self-starter, able to categorize and prioritize the right tasks working with our internal ecosystem continuously growing knowledge.
A trusted advisor to customers, utilizing better practices to consistently make prescriptive recommendations aligned to the business goals, and, similarly, be

the

go-to person for active and prospective engagements.
A mentor and role model sought out by peers, known for accurate and timely information and assistance without compromising results.
An ambassador for AppDynamics' solutions, authentically communicating with confidence and accuracy in social media, on stage and in the press.
A role model protecting AppDynamics' interests and assets as their own.
A leader that builds and shares experiences, knowledge, and resources with peers in a dynamic team environment.
We Believe These Proficiencies Are Critical
Exhibit proven communication, listening, influencing and objection handling skills
Are a goal-oriented, engaging facilitator of sophisticated workshops and meetings
Showcase confirmed deep knowledge of AppDynamics' technology and delivery methodology
We Prefer This Experience
7+ years Java, .Net, PHP, Python, JavaScript, SQL programming skills
5+ years APM and enterprise monitoring experience
5+ years cloud computing and container experience
3+ years AppDynamics experience
3+ years complex technical project management or technical team leadership
Articulate in virtualization, kubernetes, dynamic languages, DevOps, security
Knowledge of OpenTelemetry, RASP, End User Experience Monitoring, Service Costing and Optimization, Business Service Monitoring a plus
Employee Benefits
We know that the award-winning culture at AppDynamics is something to brag about, but here are more reasons that make you excited to get out of bed to come in the morning, like:
We believe in competitive compensation for work, along with participation in the Cisco Employee Stock Purchase Program.
We offer a generous time off policy with paid sick days along with an extra day as our birthday gift. We also offer up to 4 weeks of emergency situation time off.
We support volunteering activities by offering additional paid time off (up to 5 days a year) and match donations.
We provide opportunities to broaden horizons by attending popular conferences, team outing events, subscriptions to popular training platforms and an exceptional catalog of internal self-paced learning.
Family and a work/life balance is key; therefore, our leaders believe in flexible work from home, baby gifts, maternity & paternity support, employee and family assistance, along with expert medical resources.
Why Love AppDynamics
We make the digital world work. Our vision is to empower people and machines to continuously advance business performance to benefit everyone. The world is changing. Today, people and devices are more connected than ever before, raising the bar for performance and the customer experience alike. We are the creators of the Observability Platform that uses machine learning and artificial intelligence (AI) to provide real-time visibility and insight into IT environments. Our unique solution covers entire application ecosystems, including private and public clouds, and allows for the right action at exactly the right time with automated anomaly detection, rapid root-cause analysis, and a unified view of a digital estate. Our customers align IT, DevOps, Security and the Business around the information that helps protect their bottom line and deliver flawless customer experiences at scale.
Why AppDynamics + Cisco
The day before going public Cisco acquired AppDynamics for US$3.7B. At 2.4 times the IPO value, this was a strategic acquisition for Cisco. We serve a critical role in driving Cisco's continued transformation into a software company. Being part of the Cisco family allows us to strive for a culture that empowers every person to be the difference, at work and in our communities.
We Accommodate
We will ensure that individuals with disabilities are provided reasonable accommodation to participate in the job application or interview process, to perform essential job functions, and to receive other benefits and privileges of employment. Please contact us to request accommodation.
AppDynamics as a part of Cisco is an equal opportunity employer.
Les mer om stillingen, fakta og søknadsprosess
Fakta om stillingen og søknadsprosess
Cisco vil ha deg med på å videreutvikle neste generasjons internett!
Cisco ble etablert i 1984, året etter internett slik vi kjenner det i dag ble etablert.
Nesten all trafikk på internett går i dag via routere og switcher fra Cisco. Vi er på mange måter limet som kobler mennesker nærmere hverandre, alt ved bruk av teknologi. Application networking, video, mobility, datacenter, security og Unified communications er bare noe av det Cisco driver med. Vi er overalt. I Kampala til Bangalore. Vi er der mennesker trenger å kommunisere.
Vi som jobber i Cisco kommer fra ulike bakgrunner, har forskjellige utdannelser og erfaringer med fellesnevneren at vi alle har en lidenskap for teknologi og setter våre kunder i sentrum.
Ved å sette fokus på inkludering og mangfold skaper vi en unik arbeidsplass som gir ansatte muligheter til å bli bedre kjent med andre kulturer, skikker og generelt få en bedre forståelse av verden rundt oss og internasjonale forhold.
Vår visjon er å forandre verden og hvordan vi arbeider, lever, leker and lærer. Enkelt og greit.
Les mer om
Cisco Systems
Stillingsbeskrivelse
Relaterte studier og skoler for denne stillingen
Se også alle studier innen:
Søknadsinformasjon
Se stillingsteksten ovenfor for informasjon om hvordan du søker på stillingen. Om du ikke skulle finne denne informasjonen der, besøk firmaets hjemmeside.
Lagre stillingen eller abonner på tilsvarende muligheter
Lagre stillingen
Du kan lagre denne stillingen i en personlig liste.
Notater
Du kan legge til et personlig notat (kun synlig for deg)
Abonner på tilsvarende stillinger
Vi sender deg stillinger som dette automatisk (basert på Yrke(r), Fagområde og Sted i annonsen)
Abonner på stillinger fra Cisco Systems
Tags
17 ledige stillinger
Søknadsfrist: Snarest

Danmark, Nederland, Hele Norge, Sverige
Internship / Praktikanter
Antall internships: 14 (flere)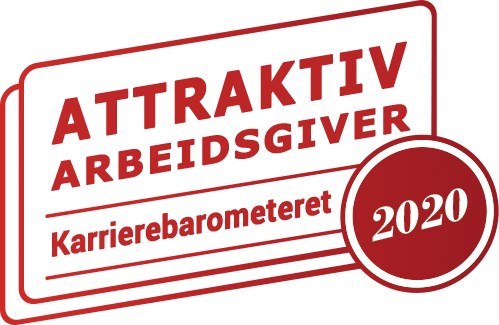 Fakta om Cisco Systems
Bransjen(e) til Cisco Systems

Fagområder Cisco Systems ansetter til

Steder hvor Cisco Systems har avdelinger

Yrker Cisco Systems ansetter til