Viktig melding: Denne stillingen har utløpt / er ikke aktiv
Join one of Norway's most attractive employers! DNV
Viktig melding: Denne stillingen har utløpt / er ikke aktiv
We are looking for a highly motivated Human Resources Quality and Compliance Manager who will support GSS HR in these two important areas: Quality and Compliance. The Quality and Compliance Manager will have the overall global responsibility to support the GSS HR Stream Director and strengthen the organization on quality and compliance management including planning, risk identification and assessment, reviews and audits, reporting, case handling and training.
The Quality and Compliance Manager shall plan, co-ordinate, support, follow-up, and improve the quality management related activities of the operational stream in accordance with the framework in the DNV strategy, GSS strategy, GSS budget, Annual Operating Plan, the DNV Management System, and instructions given by the stream director.
The Quality and Compliance Manager will work closely with key stakeholders in various parts of the organization to identify, assess, propose and implement necessary corrective actions to resolve compliance risk related topics. This will also involve leading key global compliance projects.
The Quality and Compliance Manager shall also work closely with the GSS Quality Manager and the others stream quality representatives, engaged in process improvement initiatives where you will have an opportunity to share and implement your ideas.
The Quality and Compliance Manager GSS HR will report to the Director GSS HR Operations, based in Norway. This position is based in Europe.
Tasks:
Maintain the stream related part of the GSS Management System in cooperation with Global Process Owners and GSS Global Head of Quality Management
Identify key global compliance risks for GSS HR and establish mitigating plan and actions to resolve
Establish compliance review framework for stream, working closely with corporate and business area key stakeholders
Support the operational stream in establishing stream related policies and procedures in accordance with our management system
Monitor the status of quality events regularly; aim to close due/overdue cases with responsible person; ensure reasonable case documentation - Pro-actively drive handling of key cases (where applicable) - Inform stream director on key cases - Prepare quarterly reporting of key cases
Act as Project Manager for key global compliance projects as assigned by Stream Director
Plan and lead regular Management System Reviews in the stream
Derive relevant findings from the customer satisfactions surveys for inclusion in the quality approach, where applicable
Maintain stream risk portfolio in EasyRisk tool, update stream risks in EasyRisk, at least quarterly and prepare reporting as necessary
Ensure auditability of the GSS HR organization
Develop and establish quality procedures and standards for GSS HR deliverables
Training and development of members of the HR community
Monthly and quarterly reporting of quality and compliance events and status
Particular focus on compliance to GDPR and other data protection related requirements
Follow-up to provide updated Service Descriptions document for Intranet (Sharepoint)
Support execution of Internal Audits of the stream and adequate handling of findings, monitor progress of corrective and preventive actions
Interface to BA Quality Management for cross-BA Quality Events (customer complaints)
Propose and follow up quality improvement and quality assurance activities
Follow up and update related DMS documents (DMSG and DMSS) based on the business needs.
Participate in quality and/or business improvement projects as required
Support external audits as necessary
Support the Global Head of Quality in GSS with various quality and compliance initiatives
Position Qualifications
At least Bachelor's degree in related field
Minimum of 10 years in global services organisation, with multi-country experience
Demonstrable experience with handling and responsibility for quality topics
Thorough knowledge of HR compliance topics and audit regulations (experience with handling quality and compliance initiatives and participation in audits will be an advantage)
Strong analytical and conceptual skills
Strong project management skills (previous experience with quality and/or compliance projects will be an advantage)
Focused on customer service
Excellent written and verbal communication skills (fluent in English)
Strong system skills (knowledge of Power BI, HRIS, payroll and absence management systems and different quality and compliance systems will be an advantage)
Adresse: Høvik
Les mer om stillingen, fakta og søknadsprosess
Fakta om stillingen og søknadsprosess
| Tiltredelse | Stillingstype | |
| --- | --- | --- |
| Etter avtale | Fast ansettelse, Heltid | |
| Arbeidssted | Yrker | Fagområder |
| Bærum | Ikke oppgitt | Ikke oppgitt |
| Arbeidserfaring | Utdanningsnivå | Bransjer |
| Se annonsen | Se annonsen | Ikke oppgitt |
DNV – tryggere, smartere, grønnere!
Vi bistår våre kunder med å forbedre sine virksomheter på en sikker og bærekraftig måte.
DNV er et internasjonalt selskap innen kvalitetssikring og risikohåndtering. Vårt globale hovedkontor er i Norge, og vårt formål er å sikre liv, verdier og miljøet. Vi jobber sammen med mer enn 100 000 kunder i ulike industrier, over hele verden, med spesiel sterk posisjon innen maritim- og energisektor. Med vår unike og uavhengige tekniske ekspertise leverer vi klassifisering, sertifisering, uavhengig ekspertrådgivning, samt teknisk risiko- og pålitelighetsanalyse.
Digitalisering og avanserte programvarer og dataløsninger er et økende fokusområde for oss, og vi er faktisk ett av Norges største softwarehus. Med fokus på digitalisering, utvikler vi også programvareløsninger som lar kundene våre bekrefte at de enorme datasettene de sitter på faktisk er pålitelige. Vi er også verdensledende innen sertifisering av ledelsessystemer.
Kort fortalt; vi hjelper verdens organisasjoner med å ta de rette avgjørelsene og med å skape tillit overfor deres kunder og interessenter om at de gjør verden tryggere, smartere og grønnere for oss alle!
Les mer om
DNV
Stillingsbeskrivelse
Relaterte studier og skoler for denne stillingen
Se også alle studier innen:
Søknadsinformasjon
Se stillingsteksten ovenfor for informasjon om hvordan du søker på stillingen. Om du ikke skulle finne denne informasjonen der, besøk firmaets hjemmeside.
Viktig melding: Denne stillingen har utløpt / er ikke aktiv
Lagre stillingen eller abonner på tilsvarende muligheter
Lagre stillingen
Du kan lagre denne stillingen i en personlig liste.
Notater
Du kan legge til et personlig notat (kun synlig for deg)
Abonner på tilsvarende stillinger
Vi sender deg stillinger som dette automatisk (basert på Yrke(r), Fagområde og Sted i annonsen)
Abonner på stillinger fra DNV
Tags
Internship / Praktikanter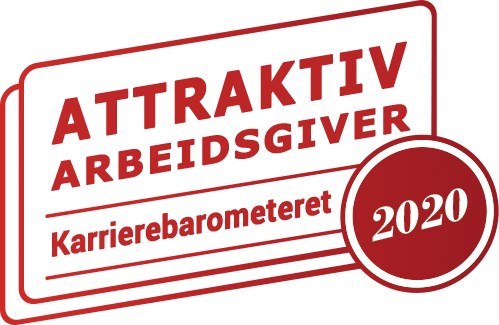 Fakta om DNV
Fagområder DNV ansetter til

Steder hvor DNV har avdelinger