Viktig melding: Denne stillingen har utløpt / er ikke aktiv
Industrial PhD Siemens
Viktig melding: Denne stillingen har utløpt / er ikke aktiv
Industrial PhD at Siemens Healthineers and Oslo University Hospital
Siemens Healthineers AG (listed in Frankfurt, Germany: SHL) is shaping the future of healthcare. As a leading medical technology company headquartered in Erlangen, Germany, Siemens Healthineers enables healthcare providers worldwide through its regional companies to increase value by empowering them on their journey towards expanding precision medicine, transforming care delivery, improving the patient experience, and digitalizing healthcare. Siemens Healthineers is continuously developing its product and service portfolio, with AI-supported applications and digital offerings that play an increasingly important role in the next generation of medical technology. These new applications will enhance the company's foundation in in-vitro diagnostics, image-guided therapy, in-vivo diagnostics, and innovative cancer care. Siemens Healthineers also provides a range of services and solutions to enhance healthcare providers' ability to provide high-quality, efficient care to patients. In fiscal 2020, which ended on September 30, 2020, Siemens Healthineers generated revenue of €14.5 billion and adjusted EBIT of €2.2 billion. Following the acquisition of Varian Medical Systems, Inc. the company has approximately 66,000 employees worldwide. Further information is available at www.siemens-healthineers.com.
Oslo University Hospital is a highly specialized hospital in charge of extensive regional and local hospital assignments. As Scandinavia's largest hospital, we carry out more than 1.2 million patient treatments each year. The hospital has a nationwide responsibility for a number of national and multi-regional assignments, and has several national centers of competence. Oslo University Hospital is responsible for approximately 50 percent of all medical and health care research conducted at Norwegian hospitals and is a significant role player within the education of a large variety of health care personnel.
Do you want to work in the growing sector of medical technology? Do you want to start your career in a leading academic institution, and at the same time employed at and work closely with the industrial market leader in medical imaging?
With more than 800.000 new cases around the world every year, and a sad number of 700.000 deaths, liver cancer is one of the most challenging diseases to treat. Siemens Healthineers is running a comprehensive research and development program to improve the outcome by facilitating early diagnosis, helping select the right approach of treatment and guiding the therapy delivery via intraoperative imaging. As part of this effort, The Intervention Centre at Oslo University Hospital is starting a collaborative project on using navigation technology in laparoscopic liver surgery together with Siemens Healthineers. We are now looking for an excellent candidate to fill a PhD position working at the intersection between algorithms research, intraoperative medical software- imaging and navigation hardware for application in a surgical environment.
The Intervention Centre is a unique cross-disciplinary organised hospital research and development department. The department has pioneered many image-guided therapy techniques and is developing novel technologies for patient monitoring and computer-aided surgery. The clinical research department has four experimental operation rooms, all equipped for cutting edge image-guided therapies. The Intervention Centre has a cross-disciplinary staff of 45 employees where more than 50% of the staff has a technological background including 5 professors and 2 associate professors employed at the Faculty of Medicine and the Faculty of Mathematics and natural sciences of University of Oslo (UiO) and the Departments of Computer Science and Electronics and Telecommunication at The Norwegian University of Science and Technology (NTNU).
The research work at the centre has mainly been focused on the following three areas: 1) magnetic resonance imaging, X-ray, ultrasound and computed tomography imaging, video-guided interventions and surgery; 2) medical robotics and simulators; and 3) biosensors, data processing, and wire-less body area networks. The research covers image processing, visualization and navigation developing technological solutions which supports minimally-invasive procedures.
Duties and responsibilities
Siemens Healthineers and the Intervention Centre will educate a researcher to become an international expert in key areas of medical technology through a coordinated plan of individual research projects addressing specific topics in soft-tissue navigation for improved treatment of cancer. Multi-disciplinary dialogue and work between clinicians, biomedical engineers and algorithms programmers is crucial to address the challenges in this emerging field. By providing researchers with knowledge and training from specific topics in minimally invasive treatment, biomedical engineering, research methodologies, innovation and entrepreneurship, the link between academic research and industry will be strengthened. The scientific and clinical goal is to develop a navigation platform for liver cancer treatment to improve the eligibility and prognosis for liver surgery and ablation procedures.
The position
The industrial PhD will include research and development in the field of surgery navigation technologies and imaging methods to improve patient treatment. After successful funding application from the Research Council of Norway, the candidate will be employed at Siemens Healthineers, Oslo while the main part of the work will take place at The Intervention Centre, Oslo University Hospital. The core activities will be related to research and development of new medical technologies and algorithms, such as ultrasound, MR/CT imaging in combination with medical image analysis, medical image registration, computer vision/computer graphics and navigation technologies. As in many medical guidance systems under development, artificial intelligence algorithms, in particular algorithms based on Machine Learning and Deep Learning networks will play a central role. The tasks will include the support of acquiring clinical training datasets, and intense collaboration with algorithm researchers for the creation of deep neural networks. Depending on the skillset of the candidate, development of algorithms and training of deep neural networks will also be part of the tasks. The resulting methods will be tested in user studies and in clinical evaluation studies, and the new knowledge will be disseminated in international peer-reviewed journals, conferences and workshops. The specific content of the PhD project can, to a certain degree, be adapted to the background of the candidate, as long as it is within the core field of the research consortium. In this context, we are looking for a talented candidate in the field of biomedical engineering to join our team of engineers, clinicians, and researchers.
Qualifications
Must have a Master of science degree in one of the following fields:

Electronics
Computer science/informatics
Medical cybernetics
Biomedical Engineering
Biophysics
Physics
Mathematics

Candidates from related scientific disciplines are welcomed to apply
Good programming knowledge / experience with C/C++ and Python is required. Additional experience in Matlab or similar is considered a plus.
Knowledge and experience in one or more of the following areas and technologies is advantageous:

Artificial Intelligence including Machine Learning and Deep Learning
Computer Vision
Computer Graphics
3D Slicer
ITK
VTK
OpenCV

Strong academic record with a weighted average grade of master's or equivalent education with a grade of B or higher and Bachelor with a grade C or higher.
Advantageous to have a special interest and competence within medical technology, ultrasound and other medical imaging, computer vision and development of technology for improved image guided patient diagnostics and therapy, practical experience with research methods, and R&D work at research institutes, universities and/or the health sector, validation studies, pre-clinical and clinical studies
Emphasis on teamwork, innovation, being dynamic and enthusiastic as well as collaborating well with other members of a multinational and cross-disciplinary team
Ready for traveling within Europe (10-20% of time)
Personal qualities
Emphasis on teamwork and innovation
Dynamic
Enthusiastic
Team player
We can offer
A full-time position (100%) for 3 years.
A friendly working environment.
Membership in the Norwegian pension fund and other benefits of the Norwegian welfare state.
Support for travelling within the activities related to the project as well as the necessary equipment for work.
Excellent opportunities for personal and professional development within medical technology and science with highly competent and motivated colleagues.
Contact with exciting international research projects and relevant industrial partners within medical technology
Contact persons for the position
Dr. Alois Regensburger, alois.regensburger@siemens-healthineers.com
Associate Prof. Ole Jakob Elle, oelle@ous-hf.no
Les mer om stillingen, fakta og søknadsprosess
Fakta om stillingen og søknadsprosess
Visste du at det kun er FIFA, den katolske kirke og Coca Cola som er til stede i flere land enn Siemens?
Siemens er en global aktør som utvikler høyteknologiske og innovative løsninger for industri, energi, byer og helse. Vi er verdens største leverandør av bærekraftige og miljøvennlige løsninger, og over en tredjedel av omsetningen kommer fra vår grønne portefølje. I snart 170 år har vi satt tydelige spor i utvikling av nye teknologiløsninger for hele verden, og med over 350.000 medarbeidere i mer enn 190 land spiller vi en viktig rolle også når det gjelder fremtidens utfordringer. I Norge er vi rundt 1600 ansatte fordelt på 14 lokasjoner.
Visjon
Vi skaper bærekraftige løsninger for morgendagens samfunn.
Menneskene som gjør det mulig
I Siemens jobber vi med å finne smarte løsninger på vanskelige spørsmål. De viktigste spørsmålene akkurat nå handler om å skape en mer bærekraftig fremtid.
Les mer om
Siemens
Stillingsbeskrivelse
Relaterte studier og skoler for denne stillingen
Se også alle studier innen:
Søknadsinformasjon
Se stillingsteksten ovenfor for informasjon om hvordan du søker på stillingen. Om du ikke skulle finne denne informasjonen der, besøk firmaets hjemmeside.
Viktig melding: Denne stillingen har utløpt / er ikke aktiv
Lagre stillingen eller abonner på tilsvarende muligheter
Lagre stillingen
Du kan lagre denne stillingen i en personlig liste.
Notater
Du kan legge til et personlig notat (kun synlig for deg)
Abonner på tilsvarende stillinger
Vi sender deg stillinger som dette automatisk (basert på Yrke(r), Fagområde og Sted i annonsen)
Abonner på stillinger fra Siemens
Tags
Rekrutteringskalender
4 STILLINGER UTLØPER I DAG – SISTE FRIST
11 ledige stillinger
Søknadsfrist: 01.08.2021

Hele Vestfold og Telemark

Søknadsfrist: 15.08.2021

Oslo, Trondheim, Bergen, Stavanger

Søknadsfrist: 15.08.2021

Oslo, Trondheim, Bergen, Stavanger
Lærlinger
Antall lærlinger: (varierer)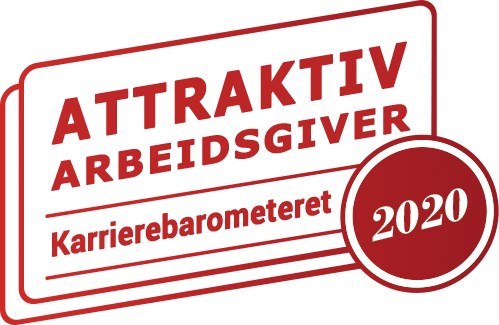 Fakta om Siemens
Fagområder Siemens ansetter til

Steder hvor Siemens har avdelinger

Yrker Siemens ansetter til