Lead Layout Engineer for design of Offshore Wind Substations (OSS) Rambøll
Søknadsfrist :
31.10.2021
We invite you to bring your professional engineering background and passion for sustainable energy into play, as you contribute to the development of future offshore wind development projects around the world to support the increasing demand for green energy. To succeed in this role, you must have an excellent technical background combined with the ability to collaborate with multidisciplinary teams across Ramboll's geographies.
Are you our new Lead Layout Engineer? Click the apply-button to send your application.
Inviting bright minds
Do you want to push the boundaries of your profession and develop your excellence in an open, collaborative and empowering culture? We work to create a sustainable future and our inspiring projects and innovative solutions aim to set the standard among our peers. You will join a global company that has been growing successfully since its founding in 1945. Together, we lead and leave a positive impact on societies, companies and people around the world.
You will join our Piping & Mechanical department
As our new Lead Layout Engineer, you will be part of an exceptional technical environment with 30 passionate colleagues. The department is highly experienced and delivers engineering and consultancy services on a global scale within the energy sector.
The primary focus areas of the department are the offshore wind and oil and gas sectors. Our services cover the disciplines piping, layout and mechanical. We cover all aspects of a project including concept and feasibility studies, detailed engineering, EPC and follow-up engineering.
You will manage your Discipline team and work closely with other disciplines in a collaborative environment to deliver exciting offshore substation projects for our clients.
Your key tasks and responsibilities will be:
Layout Discipline Lead on medium and larger projects, leading a project team across multiple locations
Work closely with the assigned Project Manager to ensure that quality and deadlines are met
Interact with clients and stakeholders on technical solutions to ensure the best solution for the client
Coordinate with other disciplines to ensure an optimal and effective project execution of high quality
Control the economy of the discipline by following up on discipline progress and time consumption
Handle risks and opportunities
Ensure that department execution workflows and design tools are updated and maintained
Your starting point for constant growth
From the moment you join Ramboll, we will support your personal and professional development so that you grow with the company. For this role, we believe your starting point is:
A Bachelor, Master or PhD within Mechanical Engineering
Minimum 8 years of experience within mechanical design, preferably within the wind industry or a similar field
Minimum 2 years of experience as a Lead where you have proven experience with successfully delivering high quality projects on time and within budget
You specialise in design and layout - both new designs and modifications
You have experience with multidisciplinary projects
You are experienced with 3D design tools and preferably have previous hands-on experience
You can obtain and maintain offshore certification for working offshore
Knowledge within HVA/C will be considered an advantage
Excellent communication skills in English, both verbally and written
Personal qualities that will help you succeed in this role include:
You are structured and meticulous
You enjoy client contact and confidently engage with clients
You are a good team player
Welcome to our Energy division
Ramboll is at the forefront of addressing the green transition and offers a holistic approach to energy that supports the sector on the journey towards more sustainable solutions. With 1,800 experts in 14 countries, covering the full spectrum of technologies and all parts of the value chain from production and transmission to distribution, we plan, design and implement energy solutions all over the world.
Ramboll globally
Ramboll is a leading engineering, architecture and consultancy company. Working at one of our offices in 35 countries you will join 16,500 fellow bright minds in creating innovative and sustainable solutions within Buildings, Transport, Energy, Environment & Health, Water and Management Consulting. Combining local experience with global knowledge, we help shape the society of tomorrow.
An equal opportunity employer
At Ramboll, we respect human rights and believe that equality, diversity and inclusion foster the best results and a welcoming work environment without discrimination or harassment. Ramboll conducts all relations with its employees and applicants for employment in accordance with the applicable laws, directives, and regulations of the many countries in which we do business.
We invite everyone to become a part of our journey. We believe that diversity is a strength and that differences between people add value to our organization and allows us to play our part in creating sustainable societies.
How to apply
Apply online. Attach your CV, cover letter and relevant documents showcasing why you are the right fit for the role, and when you are available to start. We look forward to receiving your application.
Deadline: 31st October 2021.
Les mer om stillingen, fakta og søknadsprosess
Fakta om stillingen og søknadsprosess
Vi er en av de mest attraktive arbeidsgiverne i Norge, og det er ikke uten grunn!
I Rambøll er du med å skape inspirerende og bærekraftige løsninger som balanserer menneskelige og kommersielle behov. Tjenestene vi leverer skal resultere i verdier både for oss som lever i dag, og for dem som kommer etter oss.
Som rådgiver i Rambøll blir du en del av et sterkt fagmiljø, samtidig som du jobber tett med kolleger i andre fag. Vi har stor tro på at samarbeid på tvers er med å skape kreative og langsiktige løsninger, i tillegg til at det bidrar til å utvikle kompetansen din. Vi er opptatt av at du som begynner hos oss skal få muligheter til å utvikle deg og lære gjennom hele karriereløpet. Derfor får du tidlig ansvar og tillitt - også som nyutdannet.
Du er vår viktigste ressurs
Rambøll er en kunnskapsbedrift, og medarbeiderne er vår største og viktigste ressurs. Løsningene våre er helt avhengig av kreativiteten, innsikten og integriteten til de som jobber her. Vi ser at team satt sammen av mennesker med ulik faglig og personlig bakgrunn er et godt utgangspunkt for å skape inspirerende løsninger. Derfor ønsker vi individuelle forskjeller velkommen.
I Rambøll har vi vært opptatt av etisk forretningsdrift og bærekraftige løsninger lenge før dette ble vanlig. Du kan lese mer om vår historie og arv her.
Les mer om
Rambøll
Stillingsbeskrivelse
Relaterte studier og skoler for denne stillingen
Se også alle studier innen:
Søknadsinformasjon
Se stillingsteksten ovenfor for informasjon om hvordan du søker på stillingen. Om du ikke skulle finne denne informasjonen der, besøk firmaets hjemmeside.
Søknadsfrist :
31.10.2021
Lagre stillingen eller abonner på tilsvarende muligheter
Lagre stillingen
Du kan lagre denne stillingen i en personlig liste.
Notater
Du kan legge til et personlig notat (kun synlig for deg)
Abonner på tilsvarende stillinger
Vi sender deg stillinger som dette automatisk (basert på Yrke(r), Fagområde og Sted i annonsen)
Abonner på stillinger fra Rambøll
Tags
Rekrutteringskalender
4 STILLINGER UTLØPER I DAG – SISTE FRIST
16 STILLINGER UTLØPER I DAG – SISTE FRIST
Internship / Praktikanter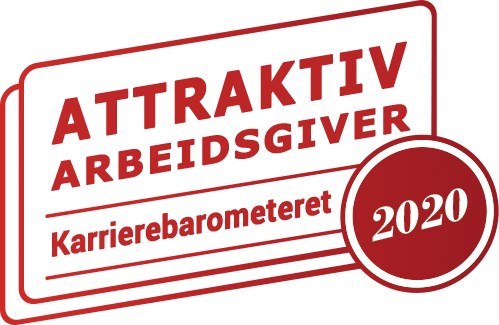 Fakta om Rambøll
Fagområder Rambøll ansetter til

Steder hvor Rambøll har avdelinger

Yrker Rambøll ansetter til