Viktig melding: Denne stillingen har utløpt / er ikke aktiv
International Senior Transport Modeller Rambøll
Viktig melding: Denne stillingen har utløpt / er ikke aktiv
Do you want to push the boundaries of your profession and develop your excellence in an open, collaborative and empowering culture? We work to create a sustainable future and our inspiring projects and innovative solutions aim to set the standard among our peers. You will join a global company that has been growing successfully since its founding in 1945. Together, we lead and leave a positive impact on societies, companies and people around the world.
Here in Ramboll's Global Smart Mobility Division we combine our technical domain know-how with our understanding of the complicated governance and financial structures of the transportation sector by analysing passenger flows, testing the impacts on proposed transport policies and estimating socio-economic impacts of different planning options. Our experience ranges from modelling the impact of urban development on transport usage, and delivering roadmaps for implementing new technologies like autonomous vehicles, to electric buses, MaaS (Mobility as a Service) solutions or action plans for increasing the uptake of cycling and walking. In our projects we use the state-of-the-art modelling tools and other advanced methods to ensure a data driven decision process and the best outcome for our clients.

Your Role as International Senior Transport Modeller, Smart Mobility:
You are experienced working on worldwide transport planning and strategic mobility projects. You want to leverage this experience with Ramboll to strengthen the services we provide for clients such as International Financial Institutions, the European Commission, and the Global Investors.
You are committed to developing your professional competencies in the growing field of strategic transport planning. You are dedicated to delivering high quality holistic models, and analysis to all our clients. You are excited about working with teams composed of experts from multiple international offices and cultures in an integrated environment across disciplines on some of the most innovative projects in the world. You are aligned with Ramboll's commitment to equitable communities, integrated climate adaptation, green infrastructure, and nature-compatible solutions. You want to work for a unique organisation and are motivated by the opportunity to make an impact through your work.

Your Responsibilities and Qualifications:
You will have strong technical skills with a focus on transport modelling. Your responsibilities include growing our strategic transport modelling capabilities, working in international modelling projects with a diverse mix of team members. You will participate the pursuing, winning, and executing successful projects, and you will be responsible for providing excellent client service, across all our offices, collaborating with other international teams within Ramboll. Your personal skills include:
Masters in Transport Planning/Engineering (or similar) with 10+ years' professional experience on strategic transport modelling

Project Experience in Transport Planning, Sustainable Urban Mobility Plans (SUMPs), Socio-Economic impact assessments, Transport economics and/or advisory services on Transport Policies and Strategies

Demonstrated experience in working with clients like International Financial Institutions (such as World Bank, Asian Development Bank, European Investment Bank), European Union, Governmental Agencies and/or private investors

Technical knowledge in economic and business case appraisal, transport modelling software and extensive knowledge of traffic modelling software VISUM

Extensive understanding of the four-step modelling process

Proficiency in data collection techniques, data analysis and interpretation.
Experience and understanding of other transport modelling software such as, CUBE, EMME, SATURN, VISSIM, AIMSUN

Experience of working with multi-disciplinary professional teams and manage client relationships

Due to international nature of the role we expect that you will share our global mindset, are willing to work in an international environment and are fluent in English.

Your Working Location:
Let's find the right fit for you; our global Smart Mobility teams are in office locations throughout the Nordics, UK, Germany, Singapore, India and Australia. For example, we have offices in the following cities; Copenhagen/DK, Aarhus/DK, Espoo/FIN, Oslo/NOR, Malmö/SWE, Karlsruhe/GER, Berlin/GER, London/UK, Delhi/IN, Hyderabad/IN Sydney/AUS & Singapore.

Your Company:
Ramboll is a leading engineering, design and consultancy company, founded in 1945, with over 16,000 experts and more than 300 offices worldwide. Owned by the Ramboll Foundation and our staff, high ethical standards as well as responsibility towards society and employees are ingrained in our cultural DNA. Our global division for transport consultancy, Smart Mobility, spans across multiple country offices to allow the most efficient combination of experts to meet our clients' needs. Smart Mobility consists of approximately 200 skilled and strongly dedicated mobility experts, with pedigrees from some of the world's most successful places for mobility. We have the unique ability to offer first-hand, industry-leading experience with the highest demand mobility services – such as Sustainable Urban Mobility Planning, e-mobility, automated vehicles, multi-modal modeling, traffic safety, intelligent transport systems, and new mobility services. The Smart Mobility team consists of a mix of technical specialists, digital systems experts, engineers, urban and transportation planners, modelers, and projects leaders within urban planning, city design, transport planning, and traffic engineering.

Your Colleagues:
You will be part of a Global Division Smart Mobility, which consists of teams and experts in Sweden, Denmark, Norway, Finland, Germany, India, Singapore & Australia. The Global division works with challenging Mobility, traffic and urban planning projects worldwide. The competences of our Smart mobility division cover everything from strategic mobility planning to designing and implementing cutting edge intelligent transport systems.
Your colleagues work with clients on an international scale, leveraging our expertise and knowledge from our core Nordic markets to deliver top quality results with partners around the world. We believe strongly in empowerment and regular, direct client contact on many levels, which means that the majority of the team have opportunities to manage their own projects as well as participate as project members on other projects where their skills or interests apply – according to the Ramboll project delivery model.

Our Offer to You:
A proactive approach focusing on clients as partners to successfully achieve their goals

Varied and challenging assignments with a high level of empowerment

Versatile growth and development opportunities in a dynamic and successful company

An international working environment with a motivated team and a pleasant working climate

Access to our global pool of state-of-the art modelling tools

A company that is committed to knowledge-sharing and collaboration across competence areas and geographies

A transparent corporate culture shaped by highly ethical Nordic values

The opportunity to shine by contributing your individual skills to help shape innovation in a very exciting time in mobility
Interested?
If you are interested in applying, please send your mail through our online recruitment system by clicking the link 'Apply for job online' below.
Please send your CV and application no later than 10.08.2021. Due to summer holiday we will revert on your application in August.
Les mer om stillingen, fakta og søknadsprosess
Fakta om stillingen og søknadsprosess
Vi er en av de mest attraktive arbeidsgiverne i Norge, og det er ikke uten grunn!
I Rambøll er du med å skape inspirerende og bærekraftige løsninger som balanserer menneskelige og kommersielle behov. Tjenestene vi leverer skal resultere i verdier både for oss som lever i dag, og for dem som kommer etter oss.
Som rådgiver i Rambøll blir du en del av et sterkt fagmiljø, samtidig som du jobber tett med kolleger i andre fag. Vi har stor tro på at samarbeid på tvers er med å skape kreative og langsiktige løsninger, i tillegg til at det bidrar til å utvikle kompetansen din. Vi er opptatt av at du som begynner hos oss skal få muligheter til å utvikle deg og lære gjennom hele karriereløpet. Derfor får du tidlig ansvar og tillitt - også som nyutdannet.
Du er vår viktigste ressurs
Rambøll er en kunnskapsbedrift, og medarbeiderne er vår største og viktigste ressurs. Løsningene våre er helt avhengig av kreativiteten, innsikten og integriteten til de som jobber her. Vi ser at team satt sammen av mennesker med ulik faglig og personlig bakgrunn er et godt utgangspunkt for å skape inspirerende løsninger. Derfor ønsker vi individuelle forskjeller velkommen.
I Rambøll har vi vært opptatt av etisk forretningsdrift og bærekraftige løsninger lenge før dette ble vanlig. Du kan lese mer om vår historie og arv her.
Les mer om
Rambøll
Stillingsbeskrivelse
Relaterte studier og skoler for denne stillingen
Se også alle studier innen:
Søknadsinformasjon
Se stillingsteksten ovenfor for informasjon om hvordan du søker på stillingen. Om du ikke skulle finne denne informasjonen der, besøk firmaets hjemmeside.
Viktig melding: Denne stillingen har utløpt / er ikke aktiv
Lagre stillingen eller abonner på tilsvarende muligheter
Lagre stillingen
Du kan lagre denne stillingen i en personlig liste.
Notater
Du kan legge til et personlig notat (kun synlig for deg)
Abonner på tilsvarende stillinger
Vi sender deg stillinger som dette automatisk (basert på Yrke(r), Fagområde og Sted i annonsen)
Abonner på stillinger fra Rambøll
Tags
Rekrutteringskalender
1 STILLING UTLØPER I DAG (SISTE SØKNADSFRIST)
3 STILLINGER UTLØPER I DAG – SISTE FRIST
Internship / Praktikanter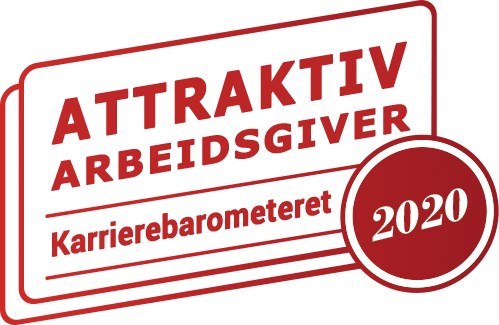 Fakta om Rambøll
Fagområder Rambøll ansetter til

Steder hvor Rambøll har avdelinger

Yrker Rambøll ansetter til