Senior User Experience Designer Cisco Systems
Are you our new Senior User Experience Designer?

In Lysaker, near Oslo, you find Cisco Webex Devices R&D Center. We make the best video conference systems in the world – whether you're at your desk, in the meeting room or in the Boardroom. At Webex Devices, we reach for a degree of perfection you will only get when hardware and software are designed together. We develop all parts of our products under the same roof - from idea to design, mechanics, industrial design, user experience, machine learning and artificial intelligence. We simply create whatever we need.
Our goal is to transform the connections between people. Our products help people connect and collaborate all over the world. They are used by freelancers, small businesses, universities, governments, multinational corporations, powerful political leaders – and even by Queen Elizabeth II.
We are looking for an ambitious User Experience designer to join our Collaboration Devices Design team.
What you will do:
As a User Experience Designer, you will be part of our Collaboration Devices Design team. We work closely with software developers and product managers in our Oslo office. In addition, we run cross-team activities, workshops, trainings and events with our design peers in California, Seattle, Ireland, and Shanghai.
You will be working closely with other UX designers, visual designers, service designers, industrial designers, product managers and engineers in the process of building the right experiences. In our multidisciplinary team, you are the ambassador for the millions of our users across the world. Your job is to identify user needs and maintain a user-centric perspective throughout the development process.
As a User Experience Designer, you will:
join an enthusiastic, high-performing team

contribute to our design process and principles
identify and prioritize user needs
explore possible solutions, and specify the flows and UI
coordinate design work across multidisciplinary teams
conduct heuristic evaluations on existing products
contribute to a consistent user experience within Cisco's Webex brand
Who you are
At Cisco, we hire for attitude and train for skills. More important than perfect qualifications is your understanding of people – of their needs and experiences. You are an analytical talent with a deep understanding of UX methodologies, processes and principles. You are up-to-date on trends and theory within the profession, and are passionate about design, technology and human collaboration. You enjoy making the complex simple, as well as flexing effortlessly between the bigger picture to central problems with attention to detail.
To succeed in this role, you need to be a team player. You communicate clearly and effectively, engage people around you and promote an open-minded environment for creative exploration and designs to become real. You are self-propelled and not afraid to take lead responsibility. You keep your eye on the goal, aim high and can be pragmatic when needed.
In addition, do you have:
relevant education (bachelor or higher) in Interaction/UX Design, or a related field?

proficiency in visualization, wireframing and prototyping tools such as Figma, Adobe suite and Framer?
experience with usability principles and testing, and with

interaction design for mobile, web, desktop or embedded system applications?

the ability to think end-to-end – from insight to concept to wireframes to product delivery
fluency in English, both written and verbally?
If this sounds like you, we are eager to hear from you!
Any professional experience of user interface design projects from concept to implementation in multidisciplinary teams is a major plus


Why Cisco?
At Cisco Webex Devices R&D Center you will get a real opportunity to grow as a designer. You can broaden your design perspective by working with end users across a wide range of industries from some of the world's largest companies. We provide internal and external training events and attend conferences. You can take on new challenges over time and choose to pursue a career path either as a domain expert or as a design leader.
We believe that happy people can make anything happen. That's probably why we were ranked #1 World´s Best Workplace in both 2019 and 2020. We have a culture of recognition and believe that flexibility in the workplace is the key to a good work-life balance. At Cisco, you will have a unique opportunity to work from home – using the technology you develop.
In addition to a competitive salary, insurance, and other benefits, we offer:
a Cisco Fun group – dedicated to creating great memories

a Cisco Play group – that organizes yoga and weekly boot camps in our in-house fitness center – to strengthen your body and relieve your stress
six weeks holiday – to make sure you're well rested
five (paid) days for volunteer work – to make the world a better place
a day off on your birthday – because you deserve it
and of course, free ice cream on warm summer days!
Les mer om stillingen, fakta og søknadsprosess
Fakta om stillingen og søknadsprosess
Cisco vil ha deg med på å videreutvikle neste generasjons internett!
Cisco ble etablert i 1984, året etter internett slik vi kjenner det i dag ble etablert.
Nesten all trafikk på internett går i dag via routere og switcher fra Cisco. Vi er på mange måter limet som kobler mennesker nærmere hverandre, alt ved bruk av teknologi. Application networking, video, mobility, datacenter, security og Unified communications er bare noe av det Cisco driver med. Vi er overalt. I Kampala til Bangalore. Vi er der mennesker trenger å kommunisere.
Vi som jobber i Cisco kommer fra ulike bakgrunner, har forskjellige utdannelser og erfaringer med fellesnevneren at vi alle har en lidenskap for teknologi og setter våre kunder i sentrum.
Ved å sette fokus på inkludering og mangfold skaper vi en unik arbeidsplass som gir ansatte muligheter til å bli bedre kjent med andre kulturer, skikker og generelt få en bedre forståelse av verden rundt oss og internasjonale forhold.
Vår visjon er å forandre verden og hvordan vi arbeider, lever, leker and lærer. Enkelt og greit.
Les mer om
Cisco Systems
Stillingsbeskrivelse
Relaterte studier og skoler for denne stillingen
Se også alle studier innen:
Søknadsinformasjon
Se stillingsteksten ovenfor for informasjon om hvordan du søker på stillingen. Om du ikke skulle finne denne informasjonen der, besøk firmaets hjemmeside.
Lagre stillingen eller abonner på tilsvarende muligheter
Lagre stillingen
Du kan lagre denne stillingen i en personlig liste.
Notater
Du kan legge til et personlig notat (kun synlig for deg)
Abonner på tilsvarende stillinger
Vi sender deg stillinger som dette automatisk (basert på Yrke(r), Fagområde og Sted i annonsen)
Abonner på stillinger fra Cisco Systems
Tags
Internship / Praktikanter
Antall internships: 14 (flere)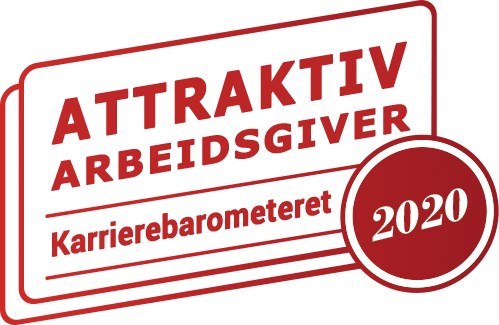 Fakta om Cisco Systems
Bransjen(e) til Cisco Systems

Fagområder Cisco Systems ansetter til

Steder hvor Cisco Systems har avdelinger

Yrker Cisco Systems ansetter til