Video-Focused Embedded Software Engineer Cisco Systems
Are you our next video-focused Embedded Software Engineer?
In Lysaker, near Oslo, you find Cisco Webex Devices R&D Center. We develop video conference solutions. Our products help people connect and collaborate all over the world, without actually moving people around. The only way to make people choose digital
solutions over traveling, is to improve the technology. The technology has to be awesome enough to become a real alternative – also in the most important meetings.
We make both hardware and software and develop all parts of Webex Devices under the same roof - from idea to design, mechanics, industrial design, user experience, machine learning and artificial intelligence. Cisco Webex Devices are used by small businesses, universities, governments, international organizations, multinational corporations, powerful political leaders – and even by Queen Elizabeth II.
We are looking for a passionate video-focused Embedded Software Engineer to join our platform team.
What you'll do:
Our team is developing low-level software running on custom hardware used in our video
conferencing systems. We are a highly skilled team with inspiring technical challenges ahead
– and we need more passionate engineers to help us by developing more high-quality code.
In this role you will
be developing new products, from board bring-up of next generation platforms

towards release and mass-production

make sure our Linux OS can deliver excellent quality and performance by writing

Linux kernel code and other related software

have the opportunity to work on video-focused software on high-performance SoCs

interfacing a variety of different chips and interfaces, like image sensors, video bridges, displays and FPGAs

work closely with our hardware, QA and higher-level software teams to make sure

hardware and software work seamlessly together

be a part of defining how things should work, through architectural discussions and

evaluations, as well as take part in proving that it works, through thorough testing and verification
Who you are:
For this role, we are looking for someone who cares about how video is perceived and knows the steps that will make it look and feel good. You are driven by quality and believe that CI/CD is just the way it must be – you make sure tests exist. You are inspired by what's happening next, and are curious about high-speed video interfaces like MIPI CSI, HDMI, DisplayPort and video IO evolvement. Also, you are a team player who loves helping your colleagues and is motivated by being part of a bigger specialist environment.
In addition, do you have
2 years+ of work experience with software development for embedded Linux systems and C-programming, and maybe some Python experience as well?
some experience in low-level video or image processing?
interest in Linux kernel and V4L?
experience with GIT, GNU toolchain and debug tools?
a master's or bachelor's degree in Computer Science, Computer Engineering, Informatics, Electrical Engineering, or a related field?
If this sounds like you, we are eager to hear from you!
Why us?
Cisco Webex Devices R&D Center are nothing without its people. We are dependent on our people's creativity, curiosity and ability to work together to solve interesting problems elegantly, and we work hard to be a place where people thrive and grow. We believe that happy people can make anything happen and are proud to be #1 World´s Best Workplace in both 2019 and 2020, and #1 Norway's best Workplace in 2021. In addition to a competitive salary, insurance, and other benefits, we offer:
a Cisco Fun group – dedicated to creating great memories
a Cisco Play group – that organizes yoga and weekly bootcamps in our in-house fitness center – to strengthen your body and relieve your stress
six weeks holiday – to make sure you´re well rested
five (paid) days for volunteer work – to make the world a better place
a day off on your birthday – because you deserve it
and of course, free ice cream on warm summer days!
Start date: Soon
Work Location:
Lysaker, just outside of Oslo
Les mer om stillingen, fakta og søknadsprosess
Fakta om stillingen og søknadsprosess
Cisco vil ha deg med på å videreutvikle neste generasjons internett!
Cisco ble etablert i 1984, året etter internett slik vi kjenner det i dag ble etablert.
Nesten all trafikk på internett går i dag via routere og switcher fra Cisco. Vi er på mange måter limet som kobler mennesker nærmere hverandre, alt ved bruk av teknologi. Application networking, video, mobility, datacenter, security og Unified communications er bare noe av det Cisco driver med. Vi er overalt. I Kampala til Bangalore. Vi er der mennesker trenger å kommunisere.
Vi som jobber i Cisco kommer fra ulike bakgrunner, har forskjellige utdannelser og erfaringer med fellesnevneren at vi alle har en lidenskap for teknologi og setter våre kunder i sentrum.
Ved å sette fokus på inkludering og mangfold skaper vi en unik arbeidsplass som gir ansatte muligheter til å bli bedre kjent med andre kulturer, skikker og generelt få en bedre forståelse av verden rundt oss og internasjonale forhold.
Vår visjon er å forandre verden og hvordan vi arbeider, lever, leker and lærer. Enkelt og greit.
Les mer om
Cisco Systems
Stillingsbeskrivelse
Relaterte studier og skoler for denne stillingen
Se også alle studier innen:
Søknadsinformasjon
Se stillingsteksten ovenfor for informasjon om hvordan du søker på stillingen. Om du ikke skulle finne denne informasjonen der, besøk firmaets hjemmeside.
Lagre stillingen eller abonner på tilsvarende muligheter
Lagre stillingen
Du kan lagre denne stillingen i en personlig liste.
Notater
Du kan legge til et personlig notat (kun synlig for deg)
Abonner på tilsvarende stillinger
Vi sender deg stillinger som dette automatisk (basert på Yrke(r), Fagområde og Sted i annonsen)
Abonner på stillinger fra Cisco Systems
Tags
Rekrutteringskalender
3 STILLINGER UTLØPER I DAG – SISTE FRIST
36 ledige stillinger
Søknadsfrist: Snarest

Danmark, Finland, Hele Norge, Sverige

Søknadsfrist: Snarest

Danmark, Nederland, Bærum
Internship / Praktikanter
Antall internships: 14 (flere)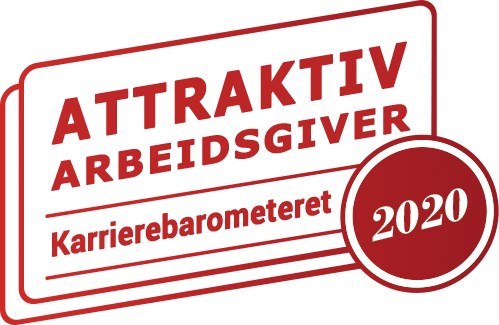 Fakta om Cisco Systems
Bransjen(e) til Cisco Systems

Fagområder Cisco Systems ansetter til

Steder hvor Cisco Systems har avdelinger

Yrker Cisco Systems ansetter til