Viktig melding: Denne stillingen har utløpt / er ikke aktiv
Graduate Sales Representative - Norway Cisco Systems
Viktig melding: Denne stillingen har utløpt / er ikke aktiv
Training Location: Amsterdam, under normal circumstances. Due to Covid-19 there is the possibility of the program starting virtually.Post-training location: Copenhagen, DenmarkStart date: 31st July 2022Area of Interest: Sales – ProductWhat You'll Do:Cisco Sales Associates Program offers a global environment that provides structured training and on-the-job-experience. We will develop your sales, technical and communication skills and you will be offered the opportunity to rotate and understand diverse areas of Sales via our model of Education Exposure Experience. You will learn how to position Cisco's architectures, solutions and products to our customers.Your career will continue as a Virtual Account Manager (VAM) role as part of Cisco's Global Virtual Sales (GVS) Team. The GVS organization is passionate about driving sales productivity breakthrough and building compelling business value for our partners while nurturing our partner relationships. As a VAM, you'll build positive relationships with existing customers and partners, working closely with them to understand their business strategy and uncover new business opportunities, whilst achieving their desired business outcomes. You'll partner with Sales Engineers and together you'll position the benefits of our Cisco solutions to your customer, using our market-leading collaboration tools.From there, your career can develop and grow into a variety of sales opportunities at Cisco.While challenging, it will push you to become the best version of yourself. You will achieve industry-standard certifications, as part our perpetual learning approach, and be assessed and coached through customer simulations and on-the-job activities. We'll offer you a safe and fun environment to practice what you've learnt, all the while providing you with feedback to develop your potential.Who You'll Work With:You'll be part of our Cisco Sales Associates Program (CSAP), an award-winning and industry recognized early-in-career development program for top university graduates from around the world. You'll train alongside incredibly talented individuals, like yourself, from different countries and diverse backgrounds. Early on, you'll make long-lasting friendships and belong to a rich human network that will support you throughout your career.As a successful Associate Sales Representative (ASR), you'll learn to discover, build and drive new opportunities to our customers, with our Cisco partners, while collaborating with Cisco engineers to provide technical solutions that drive business outcomes for our customers.You'll learn from experts and coaches in an unrivalled setting using our own leading-edge technology. You'll have your own mentor, a CSAP alumnus who's been in your shoes and will help guide you in your first year. With a strong Cisco team committed to your success, you'll gain hands-on education and experience, while receiving an attractive salary and pursuing your career dreams!Who You Are:
Recent graduate or on your final year of studies towards a degree or related program or other academic certification, ideally in any of: Business and Management, Finance, Marketing, Entrepreneurship, MIS, Engineering or other related degrees.
Must have graduated by May 2020 or later
Fluent in English and Norwegian
Must be able to legally live and work in Norway, without future Cisco visa support or sponsorship (student visas or visas obtained on your own are not applicable for the program)
Be willing to relocate to Norway as the country of hire, upon graduating from the program
Willing to relocate for 12 months to a designated CSAP training hub as required. Immigration and relocation support will be provided should the program be delivered in training hubs as opposed to virtually.
Technology enthusiast who enjoys innovating
Demonstrate an eagerness to establish a long-term Sales career with Cisco Norway.
Approach situations with an open and curious mind, taking on challenges with an eye for opportunity.
Ability to take complex problems, simplify them and thinking creatively to solve them.
A strong communicator with the confidence to engage and talk to a wide range of people and who and views team collaboration as instrumental to achieving success.
Why Cisco
#WeAreCisco, where each person is unique, but we bring our talents to work as a team and make a difference powering an inclusive future for all. We embrace digital, and help our customers implement change in their digital businesses. Some may think we're "old" (36 years strong) and only about hardware, but we're also a software company. And a security company. We even invented an intuitive network that adapts, predicts, learns and protects. No other company can do what we do – you can't put us in a box!
But "Digital Transformation" is an empty buzz phrase without a culture that allows for innovation, creativity, and yes, even failure (if you learn from it.)
Day to day, we focus on the give and take. We give our best, give our egos a break, and give of ourselves (because giving back is built into our DNA.) We take accountability, bold steps, and take difference to heart. Because without diversity of thought and a dedication to equality for all, there is no moving forward.
Les mer om stillingen, fakta og søknadsprosess
Fakta om stillingen og søknadsprosess
Cisco vil ha deg med på å videreutvikle neste generasjons internett!
Cisco ble etablert i 1984, året etter internett slik vi kjenner det i dag ble etablert.
Nesten all trafikk på internett går i dag via routere og switcher fra Cisco. Vi er på mange måter limet som kobler mennesker nærmere hverandre, alt ved bruk av teknologi. Application networking, video, mobility, datacenter, security og Unified communications er bare noe av det Cisco driver med. Vi er overalt. I Kampala til Bangalore. Vi er der mennesker trenger å kommunisere.
Vi som jobber i Cisco kommer fra ulike bakgrunner, har forskjellige utdannelser og erfaringer med fellesnevneren at vi alle har en lidenskap for teknologi og setter våre kunder i sentrum.
Ved å sette fokus på inkludering og mangfold skaper vi en unik arbeidsplass som gir ansatte muligheter til å bli bedre kjent med andre kulturer, skikker og generelt få en bedre forståelse av verden rundt oss og internasjonale forhold.
Vår visjon er å forandre verden og hvordan vi arbeider, lever, leker and lærer. Enkelt og greit.
Les mer om
Cisco Systems
Stillingsbeskrivelse
Relaterte studier og skoler for denne stillingen
Se også alle studier innen:
Søknadsinformasjon
Se stillingsteksten ovenfor for informasjon om hvordan du søker på stillingen. Om du ikke skulle finne denne informasjonen der, besøk firmaets hjemmeside.
Viktig melding: Denne stillingen har utløpt / er ikke aktiv
Lagre stillingen eller abonner på tilsvarende muligheter
Lagre stillingen
Du kan lagre denne stillingen i en personlig liste.
Notater
Du kan legge til et personlig notat (kun synlig for deg)
Abonner på tilsvarende stillinger
Vi sender deg stillinger som dette automatisk (basert på Yrke(r), Fagområde og Sted i annonsen)
Abonner på stillinger fra Cisco Systems
Tags
Rekrutteringskalender
26 STILLINGER UTLØPER I DAG – SISTE FRIST
2 STILLINGER UTLØPER I DAG – SISTE FRIST
22 ledige stillinger
Søknadsfrist: Snarest

Danmark, Nederland, Hele Norge, Sverige

Søknadsfrist: Snarest

Belgia, Danmark, Nederland, Hele Norge, Sverige
Internship / Praktikanter
Antall internships: 14 (flere)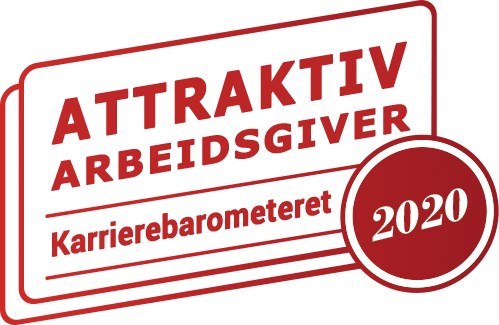 Fakta om Cisco Systems
Bransjen(e) til Cisco Systems

Fagområder Cisco Systems ansetter til

Steder hvor Cisco Systems har avdelinger

Yrker Cisco Systems ansetter til