What You'll Do
The new Customer Experience Renewal Manager (RM) role is a highly transparent, strategic position to empower key customers to continue to transform their business and meet their objectives through Cisco solutions.
You will be accountable for owning and executing a portfolio of renewal contracts of Cisco products and services across an assigned portfolio of customer accounts/territory. RM's work with customers, partners and across Cisco teams to develop a holistic, deep view of customer requirements and objectives and define a strategy to drive renewals to timely closure, as well as minimize renewals risk and financial attrition. You will bring solid understanding of negotiation strategies and orchestrates cross-functional resources across the company and with partners to provide a unified path to secure every renewal.
Key responsibilities and activities include
Develop knowledge base of end-to-end renewals cycle including up-sells and close timely contracts for assigned accounts
Learn customer's industry/business
Articulate Sales/BD/Renewals hand offs
Knowledgeable of Cisco's technology and what differentiates our products from competitors. Mentorship required on regular basis. Able to manage client needs with minimal direction
Executes renewal contracts for products and services on small accounts with low complexity
Builds quotes, review contract terms, negotiation pricing, identify up-sell opportunities and handle objections.
Supervises quote creation progress to mitigate contract closure risks.
Conduct analysis and provides recommendations to the maximum value
Conduct process management and financial assessments to support renewals process
Supports Account Manager in negotiations to drive integrity of the renewal portion of the agreement
Supervise and reports state of customer relationships, pipeline, forecasts and new prospects
Assist Renewals team with ad hoc requests to meet customer need
Initiates the start of cross-functional relationships with Sales, BD and Operations
Who You'll Work With
This role resides in the Customer Experience organization, one of Cisco's fastest-growing teams that delivers profitable growth throughout the customer lifecycle with a series of selling motions to drive higher value and an efficient experience from Cisco solutions.
Who You Are
You have 5+ years of sales (quota carrying) experience in the IT industry or equivalent industries
Strong communication skills, both written & spoken, in English and Norwegian
Expand knowledge of the customer environment, industry, market impact and Cisco footprint
You can implement policies for forecasting, data quality and accuracy
You'll build an understanding of Customer and Partners procurement processes
You have experience with CRM tools i.e. SFDC
You'll develop basic consultative selling skills
You love executing win-back strategies for inactive customers.
If you are looking for hands-on involvement in crafting the strategic direction of Cisco and Customer Experience, we have a place for you.
Why Cisco
#WeAreCisco, where each person is unique, but we bring our talents to work as a team and make a difference powering an inclusive future for all.
We embrace digital, and help our customers implement change in their digital businesses. Some may think we're "old" (36 years strong) and only about hardware, but we're also a software company. And a security company. We even invented an intuitive network that adapts, predicts, learns and protects. No other company can do what we do – you can't put us in a box!
But "Digital Transformation" is an empty buzz phrase without a culture that allows for innovation, creativity, and yes, even failure (if you learn from it.)
Day to day, we focus on the give and take. We give our best, give our egos a break, and give of ourselves (because giving back is built into our DNA.) We take accountability, bold steps, and take difference to heart. Because without diversity of thought and a dedication to equality for all, there is no moving forward.
So, you have colorful hair? Don't care. Tattoos? Show off your ink. Like polka dots? That's cool. Pop culture geek? Many of us are. Passion for technology and world changing? Be you, with us!
Les mer om stillingen, fakta og søknadsprosess
Fakta om stillingen og søknadsprosess
Cisco vil ha deg med på å videreutvikle neste generasjons internett!
Cisco ble etablert i 1984, året etter internett slik vi kjenner det i dag ble etablert.
Nesten all trafikk på internett går i dag via routere og switcher fra Cisco. Vi er på mange måter limet som kobler mennesker nærmere hverandre, alt ved bruk av teknologi. Application networking, video, mobility, datacenter, security og Unified communications er bare noe av det Cisco driver med. Vi er overalt. I Kampala til Bangalore. Vi er der mennesker trenger å kommunisere.
Vi som jobber i Cisco kommer fra ulike bakgrunner, har forskjellige utdannelser og erfaringer med fellesnevneren at vi alle har en lidenskap for teknologi og setter våre kunder i sentrum.
Ved å sette fokus på inkludering og mangfold skaper vi en unik arbeidsplass som gir ansatte muligheter til å bli bedre kjent med andre kulturer, skikker og generelt få en bedre forståelse av verden rundt oss og internasjonale forhold.
Vår visjon er å forandre verden og hvordan vi arbeider, lever, leker and lærer. Enkelt og greit.
Les mer om
Cisco Systems
Stillingsbeskrivelse
Relaterte studier og skoler for denne stillingen
Se også alle studier innen:
Søknadsinformasjon
Se stillingsteksten ovenfor for informasjon om hvordan du søker på stillingen. Om du ikke skulle finne denne informasjonen der, besøk firmaets hjemmeside.
Lagre stillingen eller abonner på tilsvarende muligheter
Lagre stillingen
Du kan lagre denne stillingen i en personlig liste.
Notater
Du kan legge til et personlig notat (kun synlig for deg)
Abonner på tilsvarende stillinger
Vi sender deg stillinger som dette automatisk (basert på Yrke(r), Fagområde og Sted i annonsen)
Abonner på stillinger fra Cisco Systems
Tags
Rekrutteringskalender
10 STILLINGER UTLØPER I DAG – SISTE FRIST
5 STILLINGER UTLØPER I DAG – SISTE FRIST
33 ledige stillinger
Søknadsfrist: Snarest

Danmark, Nederland, Bærum
Internship / Praktikanter
Antall internships: 14 (flere)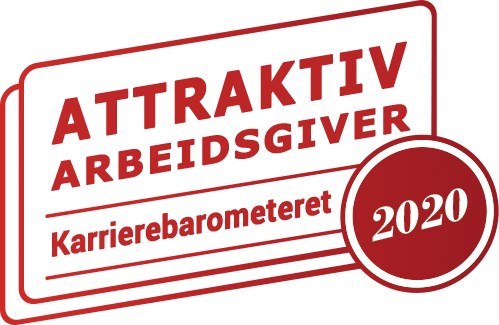 Fakta om Cisco Systems
Bransjen(e) til Cisco Systems

Fagområder Cisco Systems ansetter til

Steder hvor Cisco Systems har avdelinger

Yrker Cisco Systems ansetter til