Marketing and Communications (Intern) - Norway Cisco Systems
Søknadsfrist :
Behandles fortløpende
We are seeking intelligent, passionate and fun university students to join the EMEAR Marketing and Communications team at Cisco for a 6-month internship. If you want to learn the foundations of marketing, gain real insight into how a large global marketing organization operates and play a role in contributing to its success, then this is the internship for you!

Successful candidates will work in areas such as: content, digital, communications or operations and will be able to learn new skills whilst on-the-job.
In addition to your 6-month assignment, you will be required to participate in a variety of development opportunities, networking events, volunteer and social activities throughout your internship.
Your assignment will be allocated to you based upon your educational background, skills, aspirations and interests.

Who You'll Work With
We work hard, but we laugh a lot too. Fun, professionalism and innovation is what we're about and you'll embrace this working approach and contribute to it. You'll be part of a high performing team that is made up of many cultures and nationalities so you need to be a strong communicator.
EMEAR Marketing contains eight theatres covering 121 countries across Europe, Middle East, Africa and Russia (EMEAR). Over the past three years, this region has experienced a period of exponential growth and is going through an exciting transformation Programme as it prepares for the next stage of growth and evolution. Cisco Marketing's vision is to be an innovative leader in real-time, personalized marketing and communications.

Who You Are

Currently pursuing a bachelor's degree in Marketing, Analytics, Business/International Business or a related area

Excellent written and verbal communication skills

Must be fluent in English & Norwegian

Team oriented, have strong communication and influencing skills

Demonstrated interest in marketing – internship, coursework or work experience

Have a passion for digital, content and communications


Detail oriented, resourceful, and able to prioritize under deadlines

Leadership, interpersonal skills, creative thinker and problem solver

Must be available for 6 months starting August 2017

Must have a passport and be able to travel within Europe and the United States

Must have the correct visa requirements to work in the country of employment


Les mer om stillingen, fakta og søknadsprosess
Fakta om stillingen og søknadsprosess
We connect everything: people, processes, data, and things. We innovate everywhere, taking bold risks to shape the technologies that give us smart cities, connected cars, and handheld hospitals. And we do it in style with unique personalities who aren't afraid to change the way the world works, lives, plays and learns.

We are thought leaders, tech geeks, pop culture aficionados, and we even have a few purple haired rock stars. We celebrate the creativity and diversity that fuels our innovation. We are dreamers and we are doers.

We Are Cisco
Les mer om
Cisco Systems
Stillingsbeskrivelse
Relaterte studier og skoler for denne stillingen
Se også alle studier innen:
Søknadsinformasjon
Søknadsfrist :
Behandles fortløpende
Lagre stillingen eller abonner på tilsvarende muligheter
Lagre stillingen
Du kan lagre denne stillingen i en personlig liste
Notater
Du kan legge til et personlig notat (kun synlig for deg)
Abonner på tilsvarende stillinger
Vi sender deg stillinger som dette automatisk (basert på Yrke(r), Fagområde og Sted i annonsen.
Abonner på stillinger fra Cisco Systems
Tags
Rekrutteringskalender
4 STILLINGER UTLØPER I DAG (SISTE SØKNADSFRIST)
9 ledige stillinger
Søknadsfrist: Fortløpende

Søknadsfrist: Fortløpende

Søknadsfrist: Fortløpende

Søknadsfrist: Fortløpende

Søknadsfrist: Fortløpende

Søknadsfrist: Fortløpende

Søknadsfrist: Fortløpende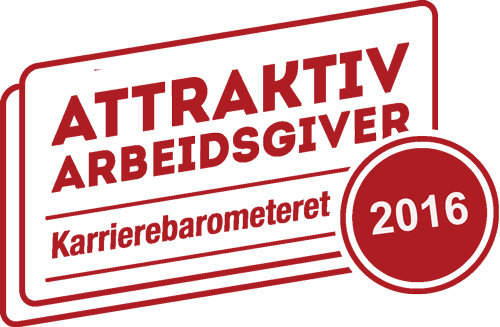 Fakta om Cisco Systems
Bransjen(e) til Cisco Systems

Fagområder Cisco Systems ansetter til

Steder hvor Cisco Systems har avdelinger

Yrker Cisco Systems ansetter til