Ledig stilling
Denne stillingen har utløpt / er ikke aktiv
Local HR Services Representative Cisco Systems
Viktig melding: Denne stillingen har utløpt / er ikke aktiv
What You'll Do
Service Area Activity Descriptions include:
- Local Benefits Delivery:
· Obtain and validate necessary employee data for onboarding, changes occurring due to life events, and off boarding events.
· Work with internal partners to ensure correct processing of benefits information.
· Manage payment process for vendor services where applicable.
· Partner with HR Country and COE on annual plan renewals.
· Partner with HR Country to develop and communicate enrollment and benefit updates to employees.
· Plan, communicate, and deliver local site benefit events in partnership with HR Country. Activities include determining timeline, planning, coordinating with vendors, communication content design, and providing onsite support for employees' questions.
· Manage accurate internal data and forms to ensure compliance with local requirements.
- Local Absence Management
· Collect necessary paperwork associated with leaves of absence
· Process the leave in system in line with local legal requirements
· Provide payment instructions to payroll and other 3rd parties
· Verify manager actions on completion of leave
· Manage process compliance in line with country and global policy
- Local Compliance:
· Responsible for adherence to the compliance accountability model and assessment methodology agreed upon by COE and Partners/stakeholders.
· Coordinate with different stakeholders to collate data and prepare various government reporting requirements, if required in location
· Provide data support (Pfile, benefits, absence) for internal and external audits
· Ensure process compliance in line with policy changes.
- New Employee Data Collection:
New Hire documentation support including:
· Facilitation of immigration data required for the application of the visa/work permit process in partnership with the third party
· Copies of visa/immigration/work permit paperwork and passports required to be held on local files
· Validation of Medical Checks and file, where required to be carried out locally
· Collect completed and signed contracts and file as per local requirements
· Complete employee Work Books, as required
· Benefit enrollment documentation where required locally
· Any other data collection requirements stipulated by local law
- Car Lease & Allowance:
· Administer manual approval and paper work where necessary and processing in HRMS system if required in country
· 3rd party vendor management for the service delivery
· Provide expert assistance to third party providers for policy clarification
· Facilitate policy exceptions in conjunction with the COE and HR
- HR Program Delivery:
· Provide local presence with administration expertise for a variety of programs conceived and driven by HR, mostly in service of employee engagement, eg.
o Acquisitions
o Country enablement initiatives
o Employee engagement initiatives
o New local guideline/policy or procedure introduction, review, or changes
Who You'll Work With
EMEAR Local HR Services Team consist of over twenty representatives across the region. Poland & Central and Easter Europe Team consist of four reps who work very closely with each other.
This Team delivers first class operations services to Managers and employees.
Who You Are
- University degree in Human Resources/Business Administration or similar
- Generalist HR experience, preferably in a complex, multinational organization
- Knowledge of principles and practices in HR administration
- Very good command of English and local language, both speaking and writing
- Advanced MS Office skills
- High customer orientation & results achievement with strong business acumen
The required competencies:
- Partnership building (building effective relationships with managers, employees and HR, consulting, effective communication)
Les mer om stillingen, fakta og søknadsprosess
Fakta om stillingen og søknadsprosess
Cisco is an Affirmative Action and Equal Opportunity Employer and all qualified applicants will receive consideration for employment without regard to race, color, religion, gender, sexual orientation, national origin, genetic information, age, disability, veteran status, or any other legally protected basis.
Cisco will consider for employment, on a case by case basis, qualified applicants with arrest and conviction records.
Les mer om
Cisco Systems
Stillingsbeskrivelse
Relaterte studier og skoler for denne stillingen
Se også alle studier innen:
Søknadsinformasjon
Se stillingsteksten ovenfor for informasjon om hvordan du søker på stillingen. Om du ikke skulle finne denne informasjonen der, besøk firmaets hjemmeside.
Viktig melding: Denne stillingen har utløpt / er ikke aktiv
Lagre stillingen eller abonner på tilsvarende muligheter
Lagre stillingen
Du kan lagre denne stillingen i en personlig liste
Notater
Du kan legge til et personlig notat (kun synlig for deg)
Abonner på tilsvarende stillinger
Vi sender deg stillinger som dette automatisk (basert på Yrke(r), Fagområde og Sted i annonsen.
Abonner på stillinger fra Cisco Systems
Tags
8 ledige stillinger
Søknadsfrist: Snarest

Danmark, Finland, Norge, Sverige
Internship / Praktikanter
Antall interns: 14 (flere)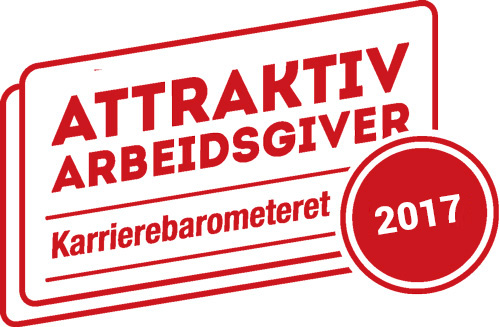 Fakta om Cisco Systems
Bransjen(e) til Cisco Systems

Fagområder Cisco Systems ansetter til

Steder hvor Cisco Systems har avdelinger

Yrker Cisco Systems ansetter til