Trainee Program - Cisco Sales Associate Program - IT og Salg - Cisco Systems
Cisco vil ha deg med på å videreutvikle neste generasjons Internett
Antall traineer

1

Tiltredelse

31. juli 2017
Om traineeprogrammet
Fakta
Rekrutteringskalender
2 STILLINGER UTLØPER I DAG (SISTE SØKNADSFRIST)
13 ledige stillinger
Søknadsfrist: Fortløpende

Søknadsfrist: Fortløpende

Søknadsfrist: Fortløpende

Søknadsfrist: Fortløpende

Søknadsfrist: Fortløpende

Søknadsfrist: Fortløpende

Søknadsfrist: Fortløpende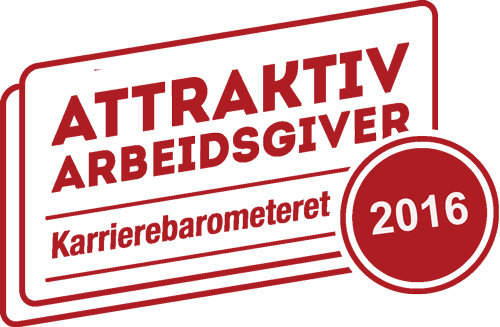 Videoer
See why Cisco Norway is really a great place to work!
Hør mer om Traineeprogrammet til Cisco. Silje og Morten forteller.
TechZone Norway is an internal Cisco conference. For engineers by engineers. The key idea is to mix tech talks, activities and mingling so that engineers can get to know others across disciplines and teams. TechZone is about nurturing the collective brain represented by our super smart world-class engineers.
In the beginning, we saw a glimpse of the future. That future has arrived. We're connecting the physical world to the Internet. Now, everyday objects become intelligent on the Internet of Everything.
Bli med Kathrine på en omvisning i Norges kuleste IT-selskap, Cisco!
Introducing an entirely new era of networking. Constantly learning. Constantly adapting. Constantly protecting. The Network. Intuitive.
New Frontiers: The Network. Intuitive. What Does it Mean?
Fakta om Cisco Systems
Bransjen(e) til Cisco Systems

Fagområder Cisco Systems ansetter til

Steder hvor Cisco Systems har avdelinger

Yrker Cisco Systems ansetter til