Internasjonalt trainee program - Statkraft
Bli trainee i Statkraft og vær med på å utvikle morgendagens energiløsninger.
Antall traineer

8 (Varierer)

Tiltredelse

Høst
Bli kjent med Statkraft
Møt noen av våre traineer!
Om traineeprogrammet
Fakta
Søknadsinformasjon

Dette er en generell presentasjon av programmet og ikke en utlysning. Muligheten til å sende søknad kan derfor være frem i tid i noen tilfeller.
Rekrutteringskalender
8 STILLINGER UTLØPER I DAG (SISTE SØKNADSFRIST)
1 STILLING UTLØPER I DAG (SISTE SØKNADSFRIST)
Traineeprogram
Antall traineer: 1 (flere)
Internship / Praktikanter
Antall interns: 6 (Varierer)
Lærlinger
Antall lærlinger: 10 (Flere)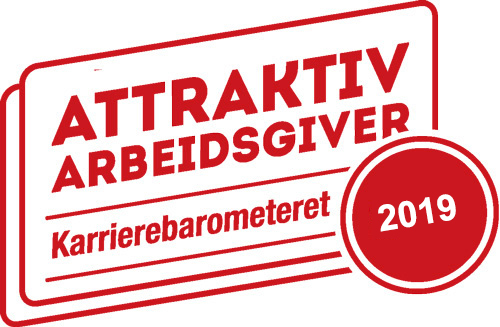 Filmer
Annette, Maria, Aron, Haomin, Liv, Winnie and Nora had a summer internship at Statkraft in 2018. The energy news site EnerWE challenged them to video blog throughout the summer.
"We have been through a lot of fun times, and some stressful times, but overall, I can confidently say that we will all be leaving Statkraft with a smile on our face." -Maria
As part of Statkraft's summer project 2017, 6 students got 8 weeks to create a new, digital tool, supporting power traders in their daily work. And so they did, using machine learning, big data, artificial intelligence and automatization.
It started with an acquisition of rights to one single waterfall. 120 years later Statkraft can rightly call itself an international company and Europe's largest producer of renewable energy. We are proud to tell the story of our 120year long journey.
Presentasjon av Statkrafts visjon
Vannkraft er kilden til 99 % av all kraftproduksjon i Norge
Vindkraft er en evig fornybar kilde til ren energi
Fjernvarme og engergigjenvinning
Hvorfor skal vi bry oss om smarte rene byer?
Statkraft Summer Project 2016
Hvorfor ble Tone med på vårt sommerprosjekt i 2015?
Hva handler smarte og rene byer om?
Visste du at miljøvennlig energi fra vind, vann og sol utfyller hverandre helt perfekt?
Slik kan vi få et utslippsfritt samfunn. orge og resten av Europa skal gradvis slutte å bruke fossil energi. Vannkraft har allerede ført oss godt på vei, men vi kan bruke enda mer av den rene energien enn vi gjør i dag.
Fakta om Statkraft
Bransjen(e) til Statkraft

Fagområder Statkraft ansetter til

Steder hvor Statkraft har avdelinger

Yrker Statkraft ansetter til