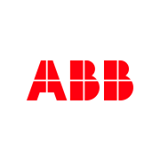 ABB
(
Forskning og utvikling, Høyteknologi / Elektronikk, Olje / Gass / Energi / Kraft
)
ABB er et ledende selskap innen kraft- og automasjonsteknologi. Våre løsninger gjør det mulig for kundene å øke effektiviteten, produktiviteten og kvaliteten i sine virksomheter samtidig som man reduserer miljøpåvirkningen. ABB forsøker alltid å ligge i forkant når det gjelder innovasjon, og mange av de teknologiene som er drivkraften i et moderne samfunn, ble utviklet av ABB.
ABB i Norge er en del av den verdensomspennende ABB-gruppen som har hovedkontor i Sveits. ABB har virksomhet over hele landet med ca. 2300 ansatte og en årlig omsetning på rundt 10,8 milliarder kroner.
ABB har en over 100 år lang tradisjon innen kraft- og automasjonsteknologi og satser hvert år store ressurser på forskning og utvikling. Teknologi, produkter og systemer fra ABB er i bruk over hele verden.
Våre produkter og systemer gir en mer stabil strømforsyning og bedre utnyttelse av eksisterende energi. Høyere energieffektivitet er siktemålet for alt vi gjør. Våre løsninger bidrar til økt produktivitet og dermed økt lønnsomhet for våre kunder.
ABB er i dag verdens største leverandør av industrielle motorer og frekvensomformere, generatorer til vindkraftindustrien og av produkter og systemer til strømnett.
Les mer om ABB
Fakta
Hovedkontor
Billingstad (Asker)

Ledige stillinger hos ABB
Traineeprogram
Are you ready to take on the world's energy problems? Or solve the financial and IT challenges we face as one of the world's technology pioneers? Are you ready to lead? Every year, some of the brightest and most talented graduates from all over the world start our global trainee programs. Each of our six programs combines on-the-job and formal training with up to four assignments in two or three countries over 18-24 months. You will get the exposure you would expect from a global leader, experienced mentors, supportive colleagues and the freedom to take your career where you want. All you need, in fact, to create a lasting legacy for the business, for society and for yourself.
Internship
ABB jobber målrettet for å gjøre seg kjent blant studenter og for å tilby muligheter til relevant arbeidserfaring og praksis under studiet. Sommerjobber/InternshipsFor studenter som ønsker å bruke sommeren til å skaffe seg praksis i et ledende teknologifirma, kan ABB tilby sommerjobber innen ulike fagmiljøer. Disse stillingene blir publisert under våre ordinære ledige stillinger i Norge. Du finner sommerjobbene ved å velge søkekriterium: Land: Norge. Vi er også åpne for at du kontakter oss direkte på den lokasjonen du kan jobbe ved. Følg linken under: http://www.abb.no/references/default.aspx?db=db/db0004/db001502&c=BDF80708C3D30104C1257339002B7A41&att=Country&value=Norway
Rekrutteringskalender
Teknologistudentenes karrieredag
1 STILLING UTLØPER I DAG (SISTE SØKNADSFRIST)

Bedriftsdagen Marin Teknikk
Interessert i denne arbeidsgiveren?
Bildegalleri
Registrer deg i CV databasen og del din CV!
Opprett en brukerkonto, og del din CV og kandidatprofil slik at aktuelle arbeidsgivere får tilgang til deg dersom du matcher en nåværende eller fremtidig jobbmulighet.
Opprett en profesjonell kandidatprofil og CV på få minutter
Del profilen med aktuelle arbeidsgivere og rekrutterere
Bli oppdaget og kontaktet av arbeidsgivere og hodejegere
Fakta om ABB
Fagområder ABB ansetter til

Steder hvor ABB har avdelinger
Adresse
ABB AS
Bergerveien 12
Postboks 94
1375 BILLINGSTAD

Telefon 03500